5 Best Crossbody Bags For The Fashionistas To Buy This Fall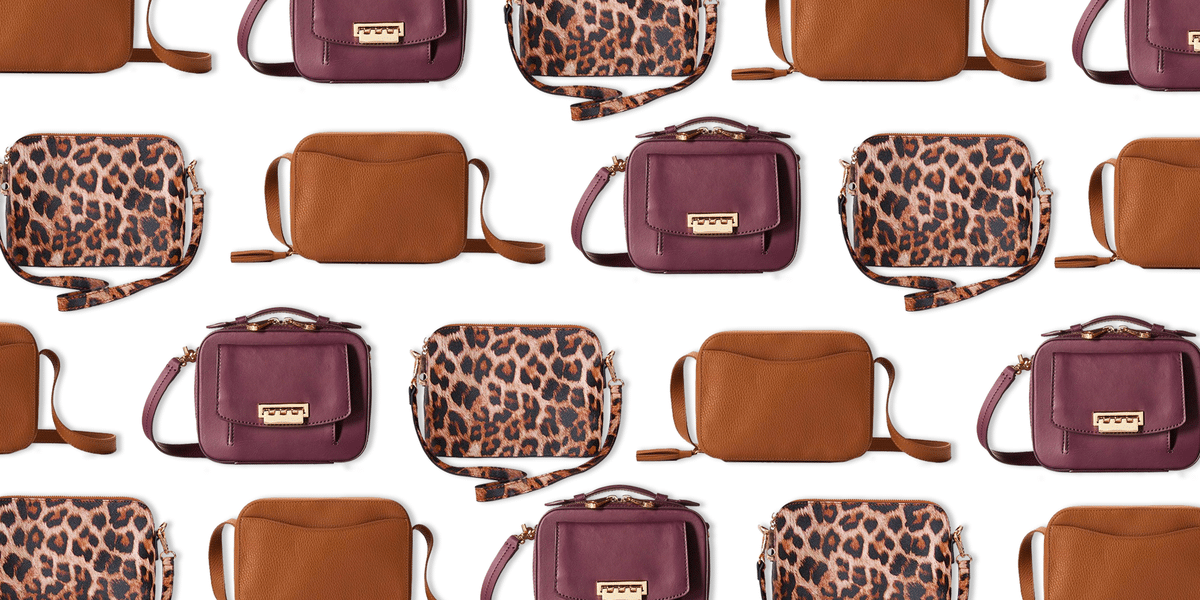 Cross bags are your go-to handbag because they fit way more elegantly than you think. If you are heading to a formal event, office, or even to the gym, you are bound to have a bag at your side. And if you are going to take the bag for a whole long day, a crossbody bag is the best option, because nobody likes lugging around a huge tote bag.
Crossbody bags are trending because they are chic and can survive from day to night without any extra effort. Its long trap makes it easy to take on and off, which is very useful if you want to have it.
[lwptoc]
Factors To Consider:
A crossbody bag is known for its versatility. Whether you are regularly commuting, want to keep your essentials close on a day out, or love the lustrous and gleaming texture- there is a cross bag for you!
When shopping for crossbody bags, there are several factors to consider, which includes:
The size of the bag matters the most. It should be compact but have ample space to hold your necessary belongings.
Your cross bag should perfectly resonate with the style of your outfit. Consecutively, it should perfectly complement your image and personality.
The price of the bag holds the utmost importance. Always look around before buying one.
Different designers offer multiple choices of fabrics. But leather is holding its ground for decades due to its high durability and sophisticated look.
Colour is the key! The color of your cross bag should be in complete harmony with your attire.
The most significant feature of a crossbody bag is that it sits securely on your body and carries all the essentials without being bulky. These pretty carryalls won't put a strain on your back or shoulders either, unlike larger tote and backpacks.
After skimming through the retailer's trend reports, keeping a pulse on what is going down on the runways, and pursuing websites for the latest product drops, we have rounded up a list of the best 5. If you are looking to buy a new cross bag right now, skim through this list. They are the most trending and running elements this fall:
Coach Cassie Crossbody Bag
What is better than coach leather? This cross bag will have a sleek look with any formal outfit, and equally trendy at a happy hour. It's a perfect choice for you if you want to add some flair to your going-out look. Just imagine how it will look during the holiday season?
Coach Cassie Crossbody Bag nails the current trend effortlessly. This designer statement will carry you through the year. This classic bag's simple yet chic silhouette will never run out of style. It has one zipper compartment and two slip pockets to help you stay organized when you are out and about.
Reveur- Leather Crossbody Bag
If you plan to invest in a new bag this fall, try treating yourself with a stylish leather Crossbody Bag. Not only is it stylish and convenient to wear, but also it is easy to carry. This iconic cross bag has hand-stitched 3D butterflies and motifs with Japanese beads around. Conveniently, your essentials remain easily accessible via a magnetic closure. This gorgeous bag- made from sustainable Valencia leather- comes with one spacious main compartment to secure your smartphone and other essentials. It also pairs beautifully with any outfit. It's a worthy investment and makes a tremendous gift as well.
BotkierCobblehill Leather Crossbody Bag
Next level! Set up your fashion statement with the Botkier Cobble Hill Leather Crossbody Bag. It is a super-chic accessory that adds a whimsical and funky touch to your attire. The bag's thoroughly chic appeal can be clearly found in its details; its soft, smooth leather embellishes its beauty. This compact bag makes the right style statement with an asymmetrical flap and interchangeable crossbody strap.
This cross bag was spotted on the runways this fall, so designers are poised to get this element back on your shelf asap.
Michael Kors Women's Jet Set Item Crossbody Bag
In the current era of fashion and style, the Michael Kors cross bag is one of the holy purse grails! This classic style lends an air of sophistication to your attire. Like most things in fashion, what is old is eventually rising again with the same spark. And Michael Kors classics have their moment this fall. It is a timeless choice. Unlike other contemporary designs out there, this style is destined to last you a lifetime. It is not only a style statement. It is a practical and perfect accessory for any outfit.
Lovevook Geometric Luminous Crossbody Bag
For this fall, designers have been looking for ways to incorporate more artsy elements into their accessories. One such classy element we spotted on the runways is Lovevook Geometric Luminous Crossbody Bag. This cross bag is an artsy winner, perfect for so many occasions. The detail is unique and will make you stand out in the crowd. Its geometric lumination will elevate even the most basic outfits.
It is cool, minimalist, and tasteful- everything you look for in a cross bag. This geometrical pattern's fervor will grow in popularity as more designers create variations, in different sizes and colors. The bonus point for this bag is that it won't break the bank!
Conclusion
This fall has brought a new array of designs and styles which score high on practicality and are the best fashion statement. The key is to team it well with your outfit.
This complete guide for cross bag obsessives gives you a sneak peek of what designers have to offer this fall. Let's dive into this latter and opt for the best one according to your liking.
Don't forget to bookmark this page to share it on your group chat, because everyone deserves to know about the trending must buy arm-candy.
Read more: The Definitive Practical Guide to Gold Jewellery Sale