7 Best Hoodies for Girls in 2021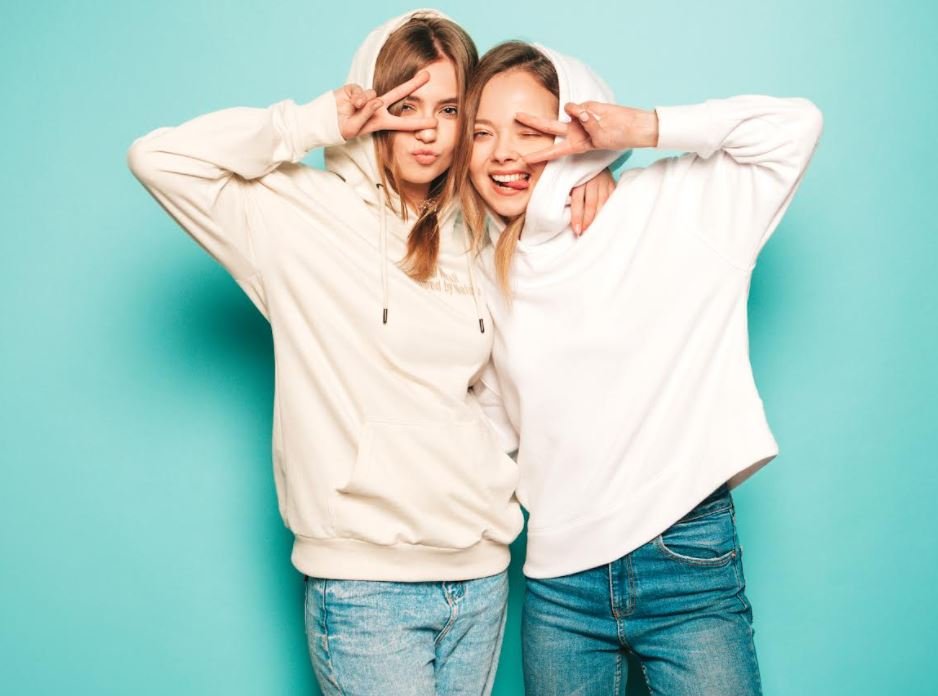 Warm and cozy hoodies are a must-have clothing item for girls in winter. The market is exploding with these basic closet essentials. However, it can be hard to figure out which styles of hoodies are trending. That is why it can be quite frustrating to select your hoodies for the season.
Here, we have compiled a list of the top seven best hoodies for girls that you must have in 2021. This information is also beneficial for those who have a wholesale girls clothing or girls' hoodies business.
Let's check the best hoodies of 2021 below:
[lwptoc]
1. J.Crew Everyday Cashmere Hoodie
Price: $168
When it comes to quality and color, no one does cashmere quite like J.Crew. This stylish and comfortable hoodie is among the most-selling hoodies this year. It is made of soft and lightweight cashmere, which makes it super comfortable to wear all day. This perfect layer is cozy enough to keep you warm and trendy enough to keep you stylish. The super-low puff sleeves and heather grey color make it perfect for all types of occasions.
2. Studio 189 Mizuho Pullover Hoodie
Price: $125
It is hard to ignore this pullover hoodie by Studio 189. This hoodie will fit you like a t-shirt because of its slimmer look. It is made of 90% cotton and 10% polyester. It comes with an attached hood with drawstrings, long sleeves, and kangaroo pockets. The graphic print makes this hoodie perfect to be paired with jeans and even your work clothes.
3. More Joy by Christopher Kane Logo-Patch Striped Cotton Hooded Sweatshirt
Price: $245
More Joy is inspired by the empowering body-positive messages of 1972. This black and white Breton-striped hooded sweatshirt captures the uplifting mood. It is crafted from a soft cotton jersey for a relaxed fit featuring an embossed rubber patch with the signature serif-font logo and finished with a step hem. This chic, versatile, and exceptionally comfortable hoodie is one of the most popular in the market.
4. Aliette Riviera hoodie
Price: $150
Aliette Riviera hoodie is specially made for girls who want just a little extra warmth in the cold weather. This hoodie is made of 1005 cotton and mid-weight fleece which makes it extra soft and cozy. The drawstring hood and long sleeves will bring out the style you need this season. It comes with pouch front pockets to keep your hand warm all day. The paint-inspired print of this hoodie is perfect for bringing the perfect color to your winter clothing.
5. Lou Dallas Cropped Savage Hoodie
Price: $155
This cropped hoodie by Lou Dallas is perfect to set your style right this winter. This hoodie is a must-have for every girl's closet with the most beautiful tailoring and cashmere material. It is made of ultra-soft and certified organic cotton. The details like dropped shoulders and slightly raised hem make this hoodie impeccable. You would certainly want to spend your whole day in this non-sloppy and comfortable hoodie.
6. Maria McManus Organic Cotton Trapeze Hoodie
Price: $300
Marie McManus's organic cotton trapeze hoodie is one of the best in the market. It is a must-have for every girl's closet in 2021. This trendy hoodie is specially designed for working girls.
It is made of cashmere and cotton mix, making it extra soft, thin, and lightweight. The classic black color of this hoodie makes it perfect to be paired with all kinds of bottoms. This hoodie is a little expensive than others, but it is worth the price.
7. Carhartt Relaxed Fit Midweight Hooded Sweatshirt
Price: $40
Last but not least, this hooded sweatshirt by Carhartt will make the cold weather a little more comfortable for you. This hooded sweatshirt comes with an adjustable hood with a cross-over neckline and side slits in the hem for mobility. It is made of 80% cotton and 20% polyester.
The front hand warmer pockets will make it easy for the girls to keep their hands warm throughout the day. Besides all these amazing features, this hoodie is the most affordable and cost-effective on this list.
Bottom Line
Every girl needs to have hoodies that are warm and stylish. But unlike other clothing items, it can be difficult to find perfect hoodies for girls. However, if you research before shopping for hoodies, you most likely will end up with the best ones. We hope that the list mentioned above will help you find the perfect hoodies in the market.
Read more: Fashion: Clothing hacks you must remember