Rev Up Your Gaming Experience with the Best PS4 Steering Wheel Games
Over the past few decades, games have changed a lot, and nowhere is this more clear than in the world of driving games. We've come a long way from the simple pixelated images of the Atari to a point where games are almost as real as life. Jump into this exciting world with me!
The Evolution of Racing Games
Have you noticed how far racing games have come? We've moved on from simple 2D tracks to fully immersive 3D settings where you can control the game with a keyboard, gamepad, or special hardware like a steering wheel. Thanks to the constant march of technology, racing is much more thrilling and exciting than it used to be.
Importance of the Steering Wheel in Racing Games
Isn't it interesting how a small piece of hardware can make a big difference in how you play games? That's what steering wheels do! They make driving games feel more real and give you a level of immersion you can't get with a regular controller. They give games a new twist and make you feel like you're really driving.
Top 9 PS4 Steering Wheel Games
So, you've got your steering wheel ready, and you're eager to hit the road. But which games should you play? Let's talk about some of the best PS4 racing games that you can enjoy with a steering wheel.
Gran Turismo Sport
Gameplay
Gran Turismo Sport, the game that has come to be known as a term for virtual racing, is a great way to race. It's a game that can keep you busy for hours on end because it has so many cars and tracks.
Experience with Steering Wheel
Picture yourself holding on to the driving wheel as you go around the turns of the Nürburgring. With its realistic physics and detailed graphics, Gran Turismo Sport takes the experience to a whole new level.
F1 2020
Gameplay
F1 2020 is a must-play for any Formula 1 fan. It lets you step into the shoes of your favorite drivers and race in some of the most iconic tracks in the world.
Experience with Steering Wheel
Navigating through the hairpin turns of Monaco or speeding down the straights of Monza, the steering wheel adds an extra layer of realism that makes F1 2020 a truly immersive experience.
Project Cars 2
Gameplay
Project Cars 2 is a unique mix of fun and real life. It has a lot of different cars and tracks, so it's good for both casual players and people who are really into racing.
Experience with Steering Wheel
Every turn and twist in Project Cars 2 feels more real with the driving wheel. It's a game that really shows what can be done with a driving wheel.
Dirt Rally 2.0
Gameplay
Dirt Rally 2.0 is the best game for people who like rally driving. It has a lot of well-known rally cars from different times, as well as a wide range of difficult terrains and weather situations. It's a driving game that focuses on reality and skill, so it can really test your driving skills.
Experience with Steering Wheel
With a driving wheel, you can feel even more how unpredictable rally racing is. In Dirt Rally 2.0, you can feel the dirt under the tires, the slick ice, or the rough, muddy ground, and you can change the way you drive to match. This game shows how engaging games that use steering wheels can be.
Assetto Corsa
Gameplay
Assetto Corsa is a race simulation game that is proud of how real it is. It has a lot of cars and tracks, some of which are based on real cars and tracks. The game also has a unique physics engine that does a good job of simulating how a car moves.
Experience with Steering Wheel
With a driving wheel, you can really see how well-thought-out Assetto Corsa is. When you accelerate, brake, or turn in the game, it feels real and instant because of the game's advanced physics engine and the tactile feedback from the steering wheel.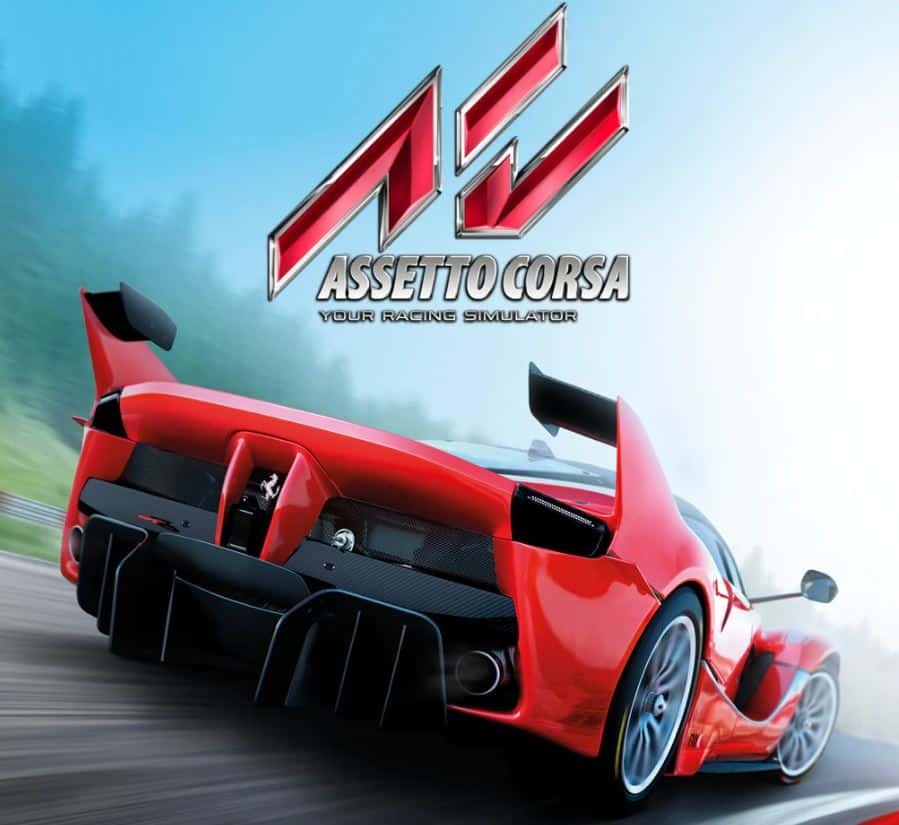 WRC 9
Gameplay
The FIA World Rally Championship's official game is WRC 9. It has all of the teams and drivers from the 2020 season, as well as some drivers from WRC 2 and Junior WRC. This makes it a complete rally racing game. It also has 14 different places where the weather and time of day are different.
Experience with Steering Wheel
When you add a driving wheel, WRC 9 gets even more exciting. It helps you deal with difficult terrain and weather and gives you a greater sense of accomplishment when you finally master a hard part. When you play WRC 9 with a driving wheel, you get a sense of speed and control that you can't get any other way.
Need for Speed Heat
Gameplay
In the lengthy Need for Speed series, the most recent game is called Need for Speed Heat. It recreates the exhilaration of illegal street racing and swift police pursuits. It offers a racing experience more akin to an arcade, with a large selection of customisable automobiles and a lively open-world setting.
Experience with Steering Wheel
You may experience the rush of street racing more closely by using a steering wheel to play Need for Speed Heat. On the neon-lit streets of Palm City, push your car to the limit while dodging traffic, eluding the police, and feeling the rush of adrenaline.
The Crew 2
Gameplay
An abridged version of the United States can be explored in the open-world racing game The Crew 2. You can also compete in air and water races; it's not simply restricted to automobile racing. The game features a wide range of vehicles, including cars, motorcycles, boats, and airplanes.
Experience with Steering Wheel
Although steering wheels are compatible with The Crew 2, it's important to keep in mind that they can only be used when driving automobiles and motorcycles. However, it significantly improves the game, making cross-country journeys and fast-paced races more interesting and enjoyable.
Burnout Paradise Remastered
Gameplay
The enhanced version of the venerable arcade racing game Burnout Paradise is called Burnout Paradise Remastered. The game is situated in the open-world setting of Paradise City, where you can engage in different kinds of races or simply leisurely stroll around the city. The game is renowned for its dramatic wrecks and fast-paced action.
Experience with Steering Wheel
Burnout Paradise Remastered's wild speed is heightened when played with a steering wheel. It intensifies the thrill of high-speed racing, stunts, and collisions.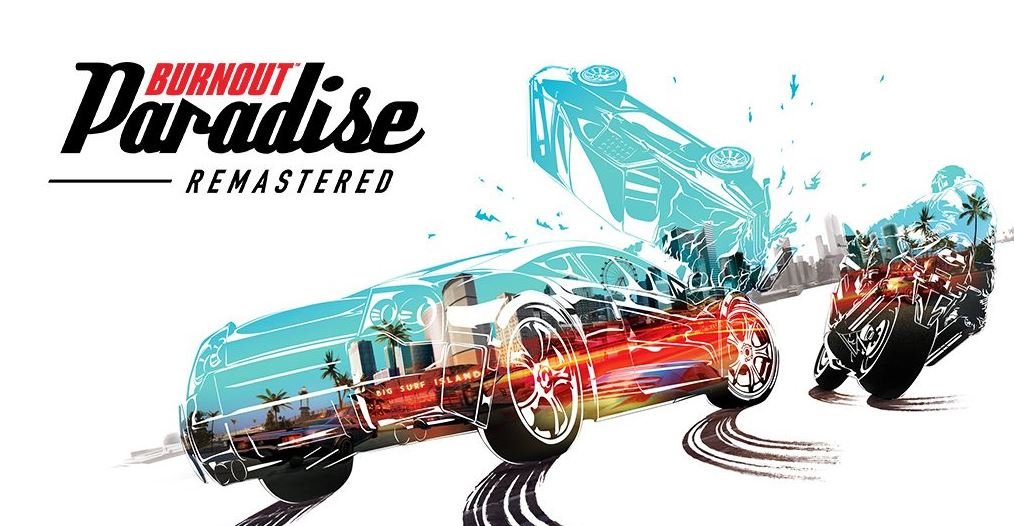 The games mentioned above are some of the top steering wheel PS4 games that feature a variety of racing genres. There is a game for everyone, whether you like exciting rally races, realistic racing simulators, illegal street races, or chaotic arcade-style racing. Your gaming experience can be greatly improved and made more immersive and interesting by using a steering wheel controller.
Check out: List of 10 Best Graphics Cards Under 300 Dollars in 2023
Factors to Consider When Choosing a PS 4 Steering Wheel Game
Choosing the right game to pair with your steering wheel can be tricky. Here are a few factors you might want to consider:
Compatibility: Not all games work well with steering wheels. Ensure that the game you choose is compatible with your particular model.
Realism: If you're looking for a realistic driving experience, look for games with realistic physics and graphics.
Type of Racing: Different games focus on different types of racing. Whether you prefer Formula 1, GT racing, or rallying, there's a game out there for you.
Difficulty: Some games have a steeper learning curve when used with a steering wheel. Choose a game that matches your skill level and patience.
Conclusion
Traditional controllers simply cannot compare to the immersive racing experience offered by steering wheel games. There is a game for every racing enthusiast, from the realistic gameplay of Gran Turismo Sport to the heart-pounding excitement of F1 2020 and the many racing styles of Project Cars 2. So fasten your seatbelt, tighten your grip, and get ready to turbocharge your gaming experience!
FAQs
1. Can I use a steering wheel with any racing game?
Not all racing games are compatible with steering wheels. Always check the game's hardware requirements before purchasing.
2. Is a steering wheel necessary to enjoy racing games?
While it's not necessary, a steering wheel can significantly enhance your gaming experience, making it more realistic and immersive.
3. Are steering wheels difficult to set up with a PS4?
Setting up a steering wheel with a PS4 is generally straightforward, but the process can vary depending on the model.
4. Which is the best steering wheel for PS4?
The "best" steering wheel depends on individual preferences, but popular choices include the Logitech G29 and the Thrustmaster T300RS.
5. Can I use a PS4 steering wheel on a PC or other consoles?
Many PS4 steering wheels are compatible with PCs and other consoles, but always check the product details before buying.
Read more: Gear Up: The Best Tools and Accessories for Aspiring League of Legends Players