6 Popular Designs For Walls And Floor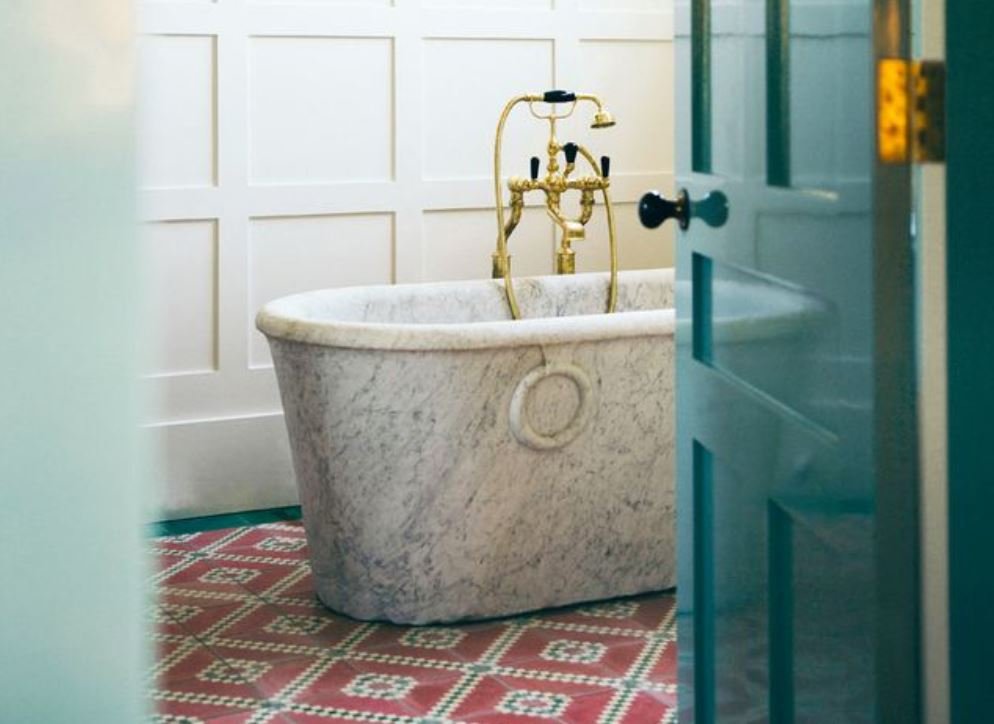 Finding ideas when you're redecorating your walls and floor can be tough. It's always safer to take a look at what's popular and see if you can imitate it somehow. When it comes to the floors, you should rely on professional floor installers to make sure everything is perfect. Even if you prefer to have your own unique and expressive decoration, you can start with some tried and true designs and put your own spin on them.
With that in mind, let's check out six popular designs for walls and flooring. Three of them have the walls covered while the other three show what's popular in flooring designs right now.
[lwptoc]
Ceramic Tiles
Ceramic tiles, and ceramic in general, are a literally ancient form of decoration for your home. When you think of ceramic tiles, you may immediately think of boring squares in neutral colors. That doesn't need to be the case, they can come in all colors and shapes, allowing them to fit in with any décor. For example, triangular, hexagonal, and even Kit Kat tiles are available and are much better at creating stylish, eye-catching mosaics.
That's right, the actual ceramic tiles can be as large or as small as you want them to be. Having larger tiles creates a more singular, put-together look while many smaller tiles can create more complex and creative patterns.
Wallpaper Designs
Popular due to the variety of patterns and imagery that's possible with wallpaper, this can achieve any look you want. Wallpaper can be compatible with different décor and themes, and you can also incorporate photo prints of real-life imagery if you're feeling bold. Wallpaper can be as subtle or as bold as you want, you're not locked into a particular design or aesthetic. Wallpaper can also be easily replaced with other designs during future redecorations, so it's a great option for your wall if you decorate often.
Brickwork
For something as simple and utilitarian as bricks, it can make for good wall decoration. If your wall isn't made from bricks, you can get wallpaper or other materials that mimic the bricks in stunning detail. Red bricks tend to work best to add some color and an instantly recognizable aesthetic to the home. If your wall is made from brick then you can expose the brick, maybe clean it up if there's any dust or debris, and then it can be a decoration statement in and of itself. The same can also be done for wood paneling too. It's another natural resource that creates a sturdy and rustic design for your home.
Wood Flooring
Speaking of wood, let's look at some of the most popular flooring styles. No matter the home or the decoration style, there's often a place for wood paneling on the floor. It can be straight panels, staggered panels, or even cut into more creative interlocking shapes. The type of wood used and the way the wood is treated can then create all sorts of styles through color and texture. Bright and slick, laminate woods look better with modern décor while darker, deeper, and higher grain woods are better for older, classical décor styles.
Natural Stone
While this one is more context-specific, natural stone is becoming increasingly common for those buying homes. Stone often requires maintenance and can be expensive, so maybe it's feasible for only certain people. Like wood, it can be cut into several different shapes and the types of stone can be mixed to create different results. It's also cold, so it could be a great flooring idea for those in hot climates, or for houses that have fireplaces or other, very hot heat sources.
Carpeted Floor
People either love or hate carpets. However, like some of the other materials we've covered, carpets can be presented in ways that are pleasing to most. Textures can vary, often depending on how long or short their piles are. Low piles look sleek and sterile while high-pile carpets are more luxurious, fluffy, and chaotic. Each one will work with different decoration styles, so your decision may have already been made for you. It also comes in different styles and it's pretty easy to install yourself nowadays, so you won't need to pay a contractor for their hard work.
If a full carpet strikes you as too much, you can pair a rug with some of our above suggestions to get the best of both worlds. A rug can tie together a room and add some much-needed color without overwhelming the space, along with interesting patterns.
Related: Floor Tiles For Give Attractive Look To Your New Home