Emulsion Paint: Everything you Need to Know!!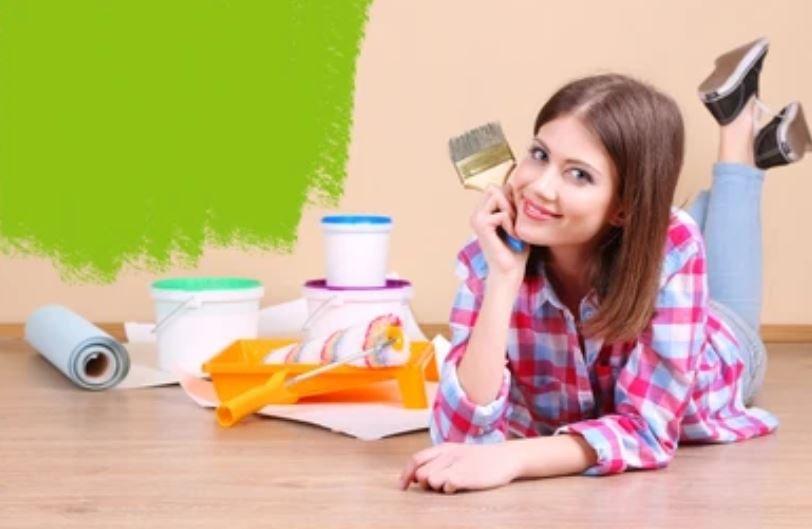 You might have heard about emulsion paint before, but do you know what emulsion paint is? Well, in short, it's a water-based paint, and it's mainly used in both external and internal surfaces of a property. In the area of emulsion paint, water is utilised as the solvent. Here, the water acts as a medium where the additives, binder, and pigment are distributed in molecular form. Polymers are binders, forming a continuous film right on the surface. But the binder which is used in this particular pain is epoxies, alkyd resins, acrylic resins, and many more.
[lwptoc]
The Application
Here are some of the ways through you can easily apply the emulsion paint on things:
The paint is pretty easy to apply and will dry quickly compared with other oil and water-based paints. On the other hand, the paint can be used with a roller and brushes with no hassle. If you wish to paint the house yourself, you will find the DIY or Do-It-Yourself instructions provided in the manufacturer's booklet.
These types of paints are not ready to be used. This means you have to prepare the paint by adding water or thinner right before using it for painting. If you don't use thinner in the emulsion paint, defects will appear on the painted walls.
You can apply the emulsion paint on old and new plastered surfaces easily and effectively. The paint can also be applied to concrete, wooden furniture, glass and metal.
What are the Benefits of Emulsion Paint?
When you use emulsion paint for your home walls, you will receive many benefits. These benefits are:
The surface of these paints are pretty hard, and you can clean it with water. When the paint is exposed to water, there will be no quality or colour changes.
You can use numerous application methods, such as roller, brushing, dip, spraying and flow.
These paints are not that smelly. Apart from that, it's also non-inflammable and safe for your health.
These paints are excellent for walls and ceilings because they are easy to apply and are pretty thick.
 Emulsion paint has humidity-resistant properties. This means you can use the paint on steamy rooms, such as bathrooms and kitchens.
The paint takes the help of water as its medium, which carries the pigment right to the surface where it's getting painted. When the paint completely dries off, the water will evaporate immediately.
Emulsion paint is less risky for both animals and humans, and it's mainly because the only that enters and evaporates is oxygen and hydrogen.
These paints will not fade, become dry or crack when exposed to sunlight.
They will not attract the growth of mildew.
Emulsion paints will hold perfectly on all types of surfaces. You can use the paint without performing any pre-treatment.
Conclusion
Emulsion paint has become pretty popular among homeowners, and they come in numerous shades and are ideal for all types of home spaces. One of the best things about these emulsion paints is that they will not dry or crack, and the colour will not fade. So, in a nutshell, this paint is a great alternative to traditional paints!
Read more: Painting Your House: Why Should You Hire Professionals for the Job?