Online Korean Tutors Can Help You Understand Squid Game in Its Native Language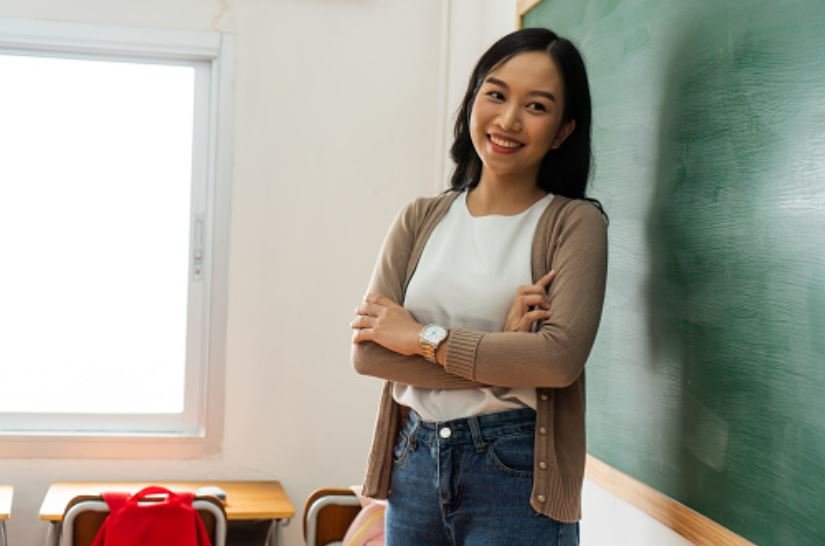 The Korean Wave, also known as Hallyu, refers to South Korean culture that has been taking the world by storm since the 1990s. BTS, Squid Game, and Love and Leashes are just some examples of South Korean pop culture that have expanded beyond their country to exciting the entire world. If you want to understand Korean music, television shows, and movies in their native language, hiring an online Korean tutor can help.
[lwptoc]
Where Can You Find the Best Online Korean Tutors?
There are many Korean tutors who offer their services online, but when you hire someone unknown, you can't be sure of their quality. They may have an impressive bio and reviews, but when you start learning with them, you see that all the hype wasn't exactly true.
When you hire a tutor from Eurekly, on the other hand, you can rest assured that you're getting a tutor who's been thoroughly vetted.
Eurekly is the leading online platform connecting tutors and students. It hosts hundreds of tutors in many different subjects. The site is easy to use and free to join. Simply type the subject you want to learn, and you'll be taken to a list of potential tutors. You can then sort the list by location of tutor, their availability, cost, languages spoken, and more. Many tutors offer free trial sessions so you can see whether you're a good match before putting down any money.
Benefits of Learning Korean with an Online Tutor
Online tutoring is one of the best ways to learn a foreign language. The reasons for this are:
You get a private tutor who is only focused on your success.
There are no other students to compete with or distract you as there are in a group learning setting.
You don't need to travel anywhere—you can learn from the comfort of your home, saving both time and money.
You can schedule sessions ahead of time or on the fly—whatever is convenient for you.
Online tutoring is often more affordable than in-person tutoring or adult education classes because there is a lot of competition among tutors.
How Can Learning Korean Give You a Deeper Understanding of the Culture?
Reading, listening to, or watching anything in its native language gives you an innately intimate knowledge of the content. Translations, on the other hand, aren't always accurate, and many of the nuances of the culture are missed.
When it comes to Korean-English translations, experts disagree on specific guidelines, highlighting the fact that most translations are subjective, not objective. In The case of Korean-English literary translation By Jieun Kiaer, the author discusses the main challenge of translating between the two languages: invisibles, i.e. forms and functions that don't exist in one language or the other.
The challenges of translation translate into challenges of comprehension. If the translations aren't accurate, how can people who read/hear them understand them properly?
This is why it's so important to learn the native language of the culture you're interested in. If you love South Korean television like Squid Game, Alchemy of Souls, or Twenty Five Twenty One, imagine how great it would be to understand them in their native languages.
The same is true for any part of Hallyu, whether it's TV, movies, music, online games, or anything else related to South Korean culture.
How to Meet Learning Goals with Your Online Tutors
Studying Korean with an online tutor is a great way to learn the language and be able to enjoy your favorite South Korean pop culture with an "insider's view."
However, there are a few things you can do to maximize your success. They include:
FInd a tutor you "click" with.
Create a schedule and stick to it. With online tutors, you get to choose the day and time. However, one session isn't enough. You should choose a recurring time to study at least once a week. Without commitment, it's easy for motivation to lag.
Create a list of goals. You need a "why" before the "how." Having goals helps your tutor know what to focus on in order to achieve them.
Practice in between sessions. Learning Korean as a foreign language once a week won't do you much good if you don't practice in between sessions. Work with your tutor to create homework or practice ideas, such as watching a Korean television show without subtitles.
Set a realistic budget. Don't start with a tutor who's too expensive that you won't be able to continue your lessons. Eurekly has a wide range of Korean tutors who charge different prices, so make sure to choose one who suits your budget. You're in this for the long-haul!
Learning Korean can take your interest in South Korean pop culture to new levels of enjoyment. You'll be able to understand the nuances of the language and get all the inside jokes. If you're serious about Hallyu, find your Korean tutor today!
Read more: Ways to Become an Inspiring Teacher