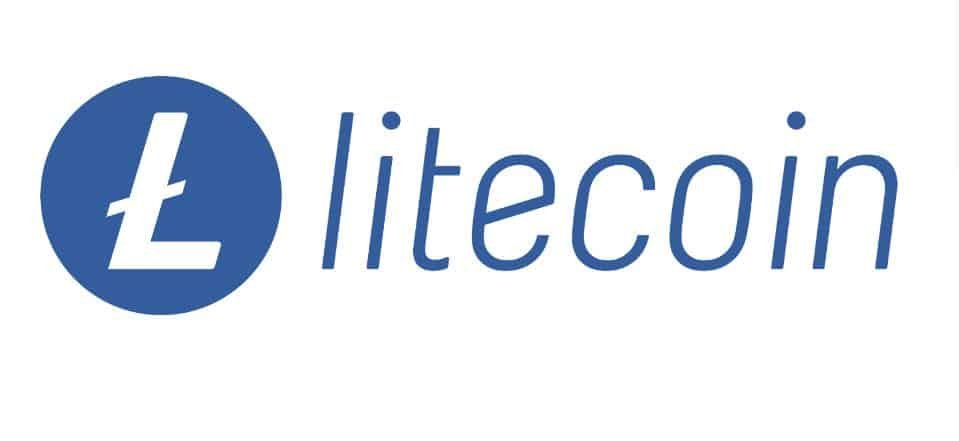 Litecoin (LTC) appeared after Bitcoin. The major purpose of its development was to improve the concept of the cryptocurrency that became popular after the Bitcoin launch. Litecoin is a cryptocurrency that is considered to be quite complementary to Bitcoin. If bitcoin is called crypto gold, Litecoin is often referred to as crypto silver, since these two assets have a lot in common.
Litecoin (LTC) was launched in October 2011. The cryptocurrency proved a stable performance over this time. Until today, Litecoin remains on the list of best cryptocurrencies by market capitalization. This is a very important aspect, which makes investing in Litecoin attractive for many participants in the crypto market.
Can Litecoin somehow headline the news and bring your impressive returns? Or is it just a stable crypto investment that involves minimum risks? Let's find out what investing in this cryptocurrency may bring to you.
[lwptoc]
How does Litecoin work?
If you understand how Bitcoin works, it won't be difficult for you to understand how Litecoin works. These cryptocurrencies share a few common principles. Nonetheless, there is also a major difference you should be aware of.
Similar to Bitcoin, Litecoin (LTC) is a completely digital asset that cannot be authorized by any financial institution or bank. The ecosystem uses blockchain technology to process transactions. These transactions are verified with the proof-of-work model, which is very common for other cryptocurrencies as well.
Similar to Bitcoin, Litecoin is mined with a special encrypted code by applying specific equipment. The biggest difference between these two assets is the maximum supply. Bitcoin is capped at 21 million coins, while the biggest amount of Litecoins that might be mined reached the number of 84 million coins. These systems are also different in terms of processing speed.
Key Events Impacting Litecoin (LTC) Price
Initially, Litecoin was developed as a fork for Bitcoin clients. It means it was supposed to bring a radical change of protocol of the ecosystem. The first significant change in price rates happened to Litecoin in 2013. After the release, the LTC price amounted to $4.30. The hype around Bitcoin encouraged people to put their funds in altcoin, and in Litecoin in particular. The increasing demand helped the LTC price blast through the mark of $44 by the end of 2013.
At the beginning of 2014, Litecoin started falling down. This way, throughout that year, the cryptocurrency fell as low as $1.28 per token. This decrease was not a surprise for many investors as it wasn't a sharp crash that happened overnight.
Throughout the following years, Litecoin had been performing as a stable coin. LTC price wasn't changing sharply, although at the end of 2014 it started going up slowly. By the beginning of 2017, the price of the asset increased up to $4. This was the time when Litecoin got the image of the crypto silver.
If you have been following the crypto market since 2017, you must remember that this year was very impressive for this industry. Retail investors started redirecting their funds into crypto assets, which caused one more flood of funds into the crypto market. Because of this, many cryptocurrencies experienced a significant surge in price. Litecoin is not an exception. At the end of 2017, Litecoin's price was closed at $375. It was a 9,275% growth, compared to the beginning of the year. In December 2017, it reached its historic maximum of $420.
Just a month after LTC reached its historic heights, the price of the cryptocurrency dropped significantly to below the mark of $30. This wasn't the last crash of the cryptocurrency, but since then it has been showing relatively stable performance.
In 2020, the LTC price dropped from $356 down to $126. This happened because the asset didn't meet the expectations of investors and the demand for the cryptocurrency decreased. As of today, the price of Litecoin varies somewhere between $60-70.
Trade Litecoin with DotBig
To start trading Litecoin (LTC), you firstly need to choose a reliable online trading platform that offers cryptocurrencies. We suggest creating an account on DotBig.com. This is the safest and the most beneficial way to start investing in crypto.
The DotBig forex broker isn't focused specifically on the crypto market, but it offers a rich selection of crypto assets. The entire list includes over 600 financial instruments. These are cryptocurrencies and CFDs on cryptos. With the DotBig company, you will find a lot of cryptocurrency pairs and will be able to trade them with the lowest industry spreads and the most advanced trading tools.
Pros of Investing in Litecoin
Litecoin is an open-source project. Such a structure of its ecosystem helps the network quickly adapt to the fast-developing market changes.
The advantage of Litecoin over Bitcoin and the majority of other cryptocurrencies is the speed of transactions. Their processing, usually, takes as few as 2-3 minutes, while Bitcoin requires up to 10 minutes.
Litecoin has a bigger supply than bitcoin. The bigger quantity of the coins makes it available for a bigger number of clients.
Litecoin offers extremely low transaction fees. This is the way to save some of your funds for further investments.
The Litecoin system provides great security. It's not vulnerable to attacks.
Cons of Investing in Litecoin
Litecoin wasn't launched as a completely unique project. The fact that it was designed to improve Bitcoin's speed and efficiency makes it less demanded on the crypto market.
The market image of the coin heavily depended on Charlie Lee. However, recently, he sold all his LTC holdings. Without its founder, Litecoin's public image can become declining.
Conclusion
It's difficult for us to make any serious Litecoin forecast because the crypto market is often too volatile. Nonetheless, we can say for sure that LTC is a safe crypto investment. By the end of 2022, it's expected to increase in price. According to the predictions of experts, Litecoin will grow to $80-90.