7 Reasons You Should Visit A Professional Barber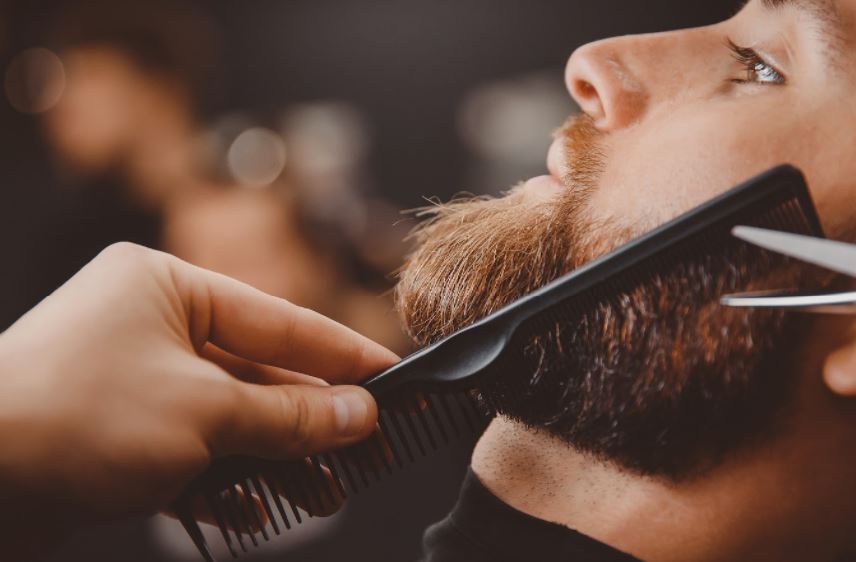 Getting a haircut is one way of keeping your hair healthy and neat. It's also a reliable method of removing old and lifeless hair. In addition, it results in a new and better appearance, giving a person renewed confidence. It helps in preventing split ends from happening and improves hair volume as well.
Nowadays, since anyone can learn a wide range of skills with the help of video tutorials online, many individuals choose to cut their hair on their own or ask a friend or their partner to do it. While this may allow one to save a bit of money and develop their haircutting skills, a lot of men still prefer going to barber shops for numerous reasons.
If you're torn between trying a DIY haircut or visiting a barber, keep reading. This article will tackle why it's highly advisable to turn to professionals despite the growing popularity of self-haircuts.
Skills And Experience
Are you planning to get a fade or buzz cut or trying to have a mop top haircut? Whichever style you want, any professional barber can have it done for you. In addition, they can easily adjust to any hair length and type as most of them have served numerous customers throughout their career.
Aside from knowing a vast array of haircuts and hairstyles, seasoned barbers can pick the appropriate haircutting methods for you. They may apply trimming, club cutting, clipping, or freehand techniques, depending on your hair's texture or your preferred style.
Furthermore, professionals can suggest to the customers the cut or style that'd more likely fit the shape of their face and head. This way, customers would be able to relax (or even sleep) while they're having a haircut. If you happen to be living in Adelaide or any of the nearby cities, you may visit a barber Adelaide to discover the difference that their skills and experience can make to your hair.
Haircutting Tools Beyond Scissors
You can never call a barber a true professional if they don't have a complete, multifunctional set of haircutting tools. Although you might assume that a pair of ordinary scissors is enough to achieve excellent results, that couldn't be farther from the truth. Each tool a barber has serves a different function, so even if you manage to get all of them, you may not know how to use them correctly, resulting in a terrible cut.
If you want to be more familiar with them, here are just some of the items that a barber uses on a daily basis:
Clippers
Trimmers
Styling comb
Multi-groomer
Clipper oil
Blades
Razors
Pomade or hair clay
Vast Array Of Styles
Professional barbers know how to achieve a variety of hairstyles. To stay competitive in the industry, they keep themselves updated on the latest trends in hairstyling. In doing so, they're able to offer all kinds of styles to their customers young and old.
Excellent Customer Service And Interpersonal Skills
Professional barbers are some of the best when it comes to dealing with customers. Typically, they share stories, life hacks, and hair care tips to either entertain or inform clients. Many of them tend to be amazing conversationalists, so their customers never get bored. What's more, the practical tips and tricks they provide would allow you to improve your hair care routine.
Opportunity To Socialize
Barber shops are great spaces to meet other people, be they the barbers themselves or other customers. If you frequent a particular barber shop, you might just find yourself becoming a part of the social circle that's long been formed there. Such friendships lead to a better community not just within the barber shop but also outside of it.
Extra Services
Today, professional barbers provide additional benefits aside from haircutting in order to keep up with the tight competition and deliver better customer service. Those include the following:
Beard trimming and styling
Head and body massage
Skin care solutions
Waxing
Shoe cleaning
Eyebrow styling
Shaving
Scalp massage and conditioning
Hair coloring
Aside from the quality of their work, the additional services that barbers offer set them apart from similar professionals in their field.
Promos And Discounts
There are times when professional barbers offer promos and discounts. These may come in the form of reduced fees or a free add-on such as a massage or shampooing. By taking advantage of those, your haircut would cost a lot less, or you'll receive services beyond what you're paying for.
Wrapping Up 
All men need haircuts, even the ones who prefer to grow out their hair. Aside from hair care in general, a haircut is essential in removing unhealthy hair that may affect other hair strands, the scalp, and one's hair volume. Because of that, a regular, proper haircut or trim is advisable, and you can get either of those when you go to a professional barber.
Also check: Possessing A Bad Hair Day? Put a Stop to Them With All These Tips!