4 Self-Care Ideas for a Night at Home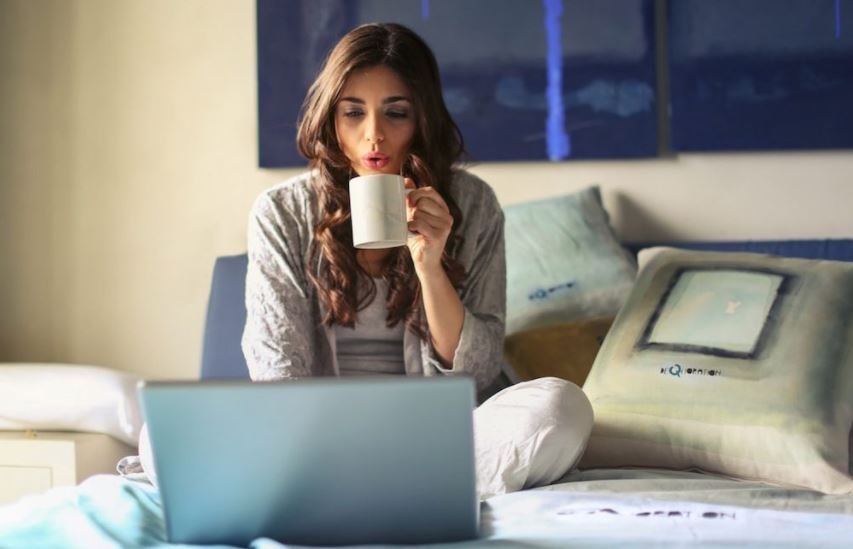 Let's be honest. 2020 took a toll on everyone: mentally, physically, and emotionally. Since the pandemic began just over a year ago, it's been hard for many people to stay focused, sane, and determined to better themselves. As we enter the second half of 2021, we want to help you change that!
While you've undoubtedly spent lots of time throughout quarantine in your home, there are things you can be doing to improve your mental health and overall well-being especially now that we have some semblance of "normal" again. To help you get started on your self-care journey, here are four simple ways you can have a great evening at home.
[lwptoc]
Focus on your health
The importance of one's health has never been more prominent and emphasized globally than it is right now, and it's important you take care of yourself each and every day. Maintaining your own wellness is something that only you can control and something that requires a healthy blend of consistency and motivation. Understandably, life can be busy and it can be hard to find time to take a few minutes for yourself. However, if you have a night in alone, maybe consider using it for some healthy me-time rather than just another night of sitting for countless hours glued to a screen. Here's what we mean.
Everything starts with a healthy diet. Eating fruits, vegetables and proteins are essential building blocks that help your body and mind feel their very best. Centering your evening around healthy food is the perfect way to do something great for your body. For example, spend the night experimenting with a new healthy recipe you've been dying to try or even get your favorite healthy restaurant's food delivered to your couch. Not only will you enjoy a delicious meal, your body gets a well-deserved boost. Being thoughtful of using your time wisely to better your diet will definitely help!
In tandem with a healthy diet it is essential that your body receives adequate hydration! Water is a necessity to staying on top of your day-to-day life because it not only keeps you hydrated but also keeps your internal organs and body running smoothly. In order to hit the recommended 2.5-4 liters of water per day (and per night at home), think about what you consider to be the best bottled water and get to drinking. You'll be surprised at the difference it will make on your body and overall energy.
Last but not least, take a night at home to prioritize your fitness! DIY at-home gyms are becoming popular nowadays, especially since the days of quarantine, and are relatively easy to set up. Dumbbells, yoga mats, and any open space are inexpensive ways to get your sweat on during your night at home. There are plenty of effective body weight exercises, too, which are designed for those who do not have access to gym equipment or a limited workout zone. Of course, the physical benefits of exercise are obvious, but a late-night workout can be the perfect way to put your mind at ease and burn off some stress!
Do things you enjoy
As simple as it sounds, taking your night in to do things you actually enjoy will put you in a good mood and increase your overall happiness. Whether you are having a movie marathon, catching up on a book you're currently reading, or even chatting with a friend or loved one on FaceTime, this time dedicated to your favorite pastimes is an instant self-care mood booster. Here are a few even more specific examples of what you can do on your night in.
Most of us have hobbies or interests that we wish we had more time to devote to them. Maybe you play a musical instrument or you enjoy experimenting in the kitchen. One great way to brush up on your craft is by watching some free tutorials online. Even the most advanced in their fields need a refresher course once in a while. If you have the opportunity to better yourself, take the time to do so. Learning new ways to enjoy the things you already love will offer positive benefits for self growth.
Looking to add some spa-level quality to your evening? Draw a hot bath with rejuvenating essential oils. Throw in your favorite fizzing bath bomb and there you have it, a perfect night. Wearing a detoxifying face mask while you soak can help cleanse your skin, and applying a hair mask can transform your dull and dry hair into a smooth and silky mane.
Still not sure where to begin? To figure out what your favorite self-care hobbies are, make a list! What are things you seemingly never have time to do? This will get you thinking! Make a list of a few of your favorite things and you can rotate through them every time you get a night-in to yourself!
Create a clean environment
Sometimes external factors can have an adverse impact on your quality of living. Recovering from an illness, inconsiderate neighbors, and financial stressors can all cause your mind to think negatively, acting against your self-care goals. While situations like these may seem impossible to navigate while maintaining a routine that prioritizes time for self-care, there are plenty of solutions. Noise-canceling headphones can help tune out those noisy neighbors at night to help you get a restful sleep. Air purifiers can eliminate 99.7 percent of airborne toxins that could be contributing to any of your possible health ailments. In more extreme cases, remember it's okay to ask for help when dealing with financial crises as well as when mother nature floods your basement or sets your life ablaze.
Shockingly, there is a connection between organizing your living space and mental health, so clearly there's something to be said about being happy in your home. Since this is where you spend most of your time, it's best to have an organized and clean space to keep you feeling neat and decluttered. Nothing hinders your progress quite like going to use a cleaning product, only to realize there's not enough to finish the whole job. Instead of letting this discourage you from the task, or having to take time out of your day to travel to the store, consider a delivery app to help keep you on track. By choosing an app like Gopuff, not only can you get whatever supplies you've run short on, but you can even throw in your favorite ice cream flavor as a reward for your hard day's work.
It's safe to say we've all felt stressed coming home to a messy house, but who thought cleaning it up could be a fun night-in activity? While chores like sweeping and vacuuming can be tedious for many, once your house is in tip-top shape, you then can rearrange your space to experience a room's maximum potential. Reorganize your living room furniture, update your bedroom with a new area rug or even add some flair to your kitchen with new signage. The opportunities are endless, and mastering the perfect living space will make every day in your home feel like a great one.
No matter what your living situation looks like, prioritizing your mental wellness is crucial to finding your inner stability. Surround yourself with positive people and positive energy that can help improve your mood. Oftentimes, this begins with the very place we lay our head each night. Make sure your home environment is set up to best support your lifestyle while giving you a visual aesthetic that sets the right tone each day.
Do some self-reflection
If all else fails, and you're looking to become one with yourself on your night in, take time to do self-reflection. In times where it can be so easy to be constantly on the go and be out of touch with your own feelings, take a minute to ask yourself, "What are you thankful for?" and "What provides you with happiness daily?" These are great questions to ask yourself as you think about your mental health.
Some night-time self-reflecting ideas include journaling about anything on my mind or even meditating in order to achieve zen. Are there events or choices from your past that weigh heavily on your mind? Jot down how you feel as you're feeling it. Just because journaling is a form of writing therapy, doesn't mean it has to live up to any preconceived expectations when it comes to literary quality.
Let yourself flow through your feelings and reflect on how much or how little has changed throughout your life in order to have a clear sense of direction. When working toward your zen, your mind is your journal and your thoughts the pen. However you decide to self-reflect, make sure to focus on the positive aspects and outcomes. Forgiveness is a powerful thing that can help you push forward, too.
Looking to connect with your innermost self on a deeper level? Studies have shown that practicing the art of tai chi, originally a self-defense artistry but now used as exercise, can reduce stress and anxiety as well as keep you flexible. You might find that you are thinking more intentionally after taking part in a meditation or zen-focused exercise. There is nothing better than a clear and happy mind!
As you plan your night in, consider these self-care options that can have you feeling your very best. After all, this time is meant to be your me time, so use it wisely. What self-care strategies do you swear by? Be sure to let us know!