Shopify vs Shopify Plus: which is right for your business?
E-commerce (short for e-commerce) refers to the integrated systems that a company uses to sell and purchase its products and services on the Internet, including solutions and software for developing web and mobile applications.
Today, there are many articles on the Internet that tell you how to create a successful online store from scratch. But how to understand that this is the right strategy. We analyzed the experience of various companies and identified five e-commerce solutions that will undoubtedly set the right direction for the development of your online business. 
So, the first question that should arise is: "Which e-commerce solution should I choose: a hosted server or a self-hosted service?" 
An affiliate program (or an affiliate program for a website) is a way to increase sales through cooperation between a seller and his partners. This format is most commonly used in B2B.
The main difference between this method and other types of advertising is paid directly for the result. For example, a seller pays partners a percentage of purchases made by advertising on their site. Another type of payment is for clicks (or clicks to a target resource) or for impressions, but it is less common.
Blogging has become more popular lately due to the fact that publishers can earn a solid income from affiliate promotions. Affiliate marketing is one of the best and most profitable ways to make money online if you are driving targeted traffic to your blog. The good part is that you can use traditional methods like email marketing combined with blogging to increase your earnings. However, choosing the best software for newbies is not an easy task.
Shopify is probably the best e-commerce solution available today. 
This is a turnkey solution where you can sign up for a 14-day free trial using just your email address (no credit card information required) and place your first store within hours. 
You can connect your payment provider (for example, PayPal or any other option) with just a few clicks, and users can start buying products from you.
All tools are fully integrated, so there is no need to manually connect/integrate tools into your store. 
Shopify is great for small businesses just starting out, all the way to stores that sell millions of dollars worth of merchandise. 
This proves that they have a very developed infrastructure and platform to scale your business as it grows.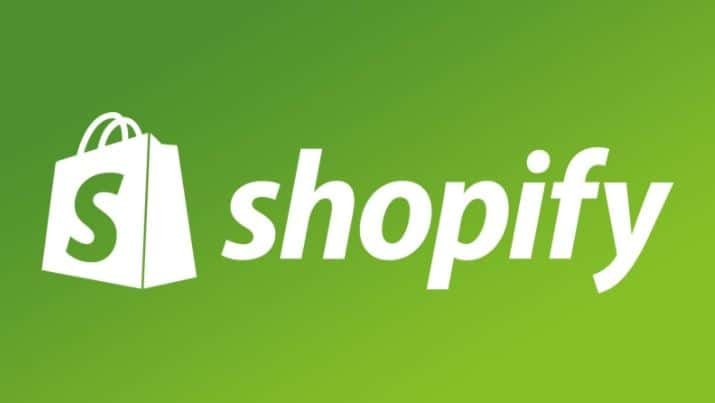 They can provide you with a large app store where you can choose from over 1,400 different apps (free and paid) that you can connect to their store.  Tools include accounting, customer service, inventory management, marketing, reporting, shipping, social media, order fulfillment, and more, and these apps can help automate many of your business processes.
Shopify claims that over 365,000 people are building online stores using the platform, making it a relatively safe bet for the company (and therefore your online store!)
Shopify Plus is an e-commerce platform that was built and optimized to serve successful e-commerce businesses that are experiencing high growth rates and generating high volumes of traffic. 
Shopify is a wildly powerful store builder. It is in no way inferior in its capabilities to specialized CMS, and in some ways, it is superior: it is easier to learn, has a bunch of applications at hand, it is convenient to edit templates. And all this in one bottle. A self-sufficient system that can easily pull the creation of a hypermarket of any complexity.
Shopify has everything you need to successfully promote your store: cool built-in statistics, the ability to connect external services to collect it, work with SEO at all levels, and a bunch of marketing applications that will help you attract, return and process potential and regular customers in every possible way. Makebeecool.
The control panel even has a separate marketing section to control promotion in all directions, automate mailing lists, update contextual advertising campaigns, SMS mailings, promotion on Facebook, marketplaces Microsoft, Google, Amazon, and other channels. You can simply order a job from a full-time system specialist. All this, of course, requires a budget.
Read more: Hand-coded Website vs. WordPress: Which is More SEO-friendly?