Important Things to Consider When Choosing a Roof Color
Redoing the roof of your home is a major and quite costly renovation, and homeowners are likely going to have to replace their roofs at some point during the life of their homes. Given the scope of this renovation, it really is not a situation where you want to find that you have chosen a roof color you do not want to live with for the next few decades. There is a wide range of colors and building materials, so lack of variety is not a problem, but you do have to consider a few things before making a final decision, so let's run over a few factors you should consider beforehand.
[lwptoc]
Contrast in Colors
Your home will have a much better aesthetic harmony when there is a contrast between the color of the roof and the color of the siding. For example, if the siding is light, dark color would be best for the roof, and conversely, if the siding is dark, your roof will look much better with a light color. The appearance of the house comes together even better when you match the colors of the roof and the colors of, for example, window shutters, doors, and other accent trim. Some great roof-siding color combinations include red siding with a dark brown or dark green roof, white siding with a gray, blue, or red roof, and so on. Harmony and style go hand in hand here, so make sure the colors complement and highlight each other.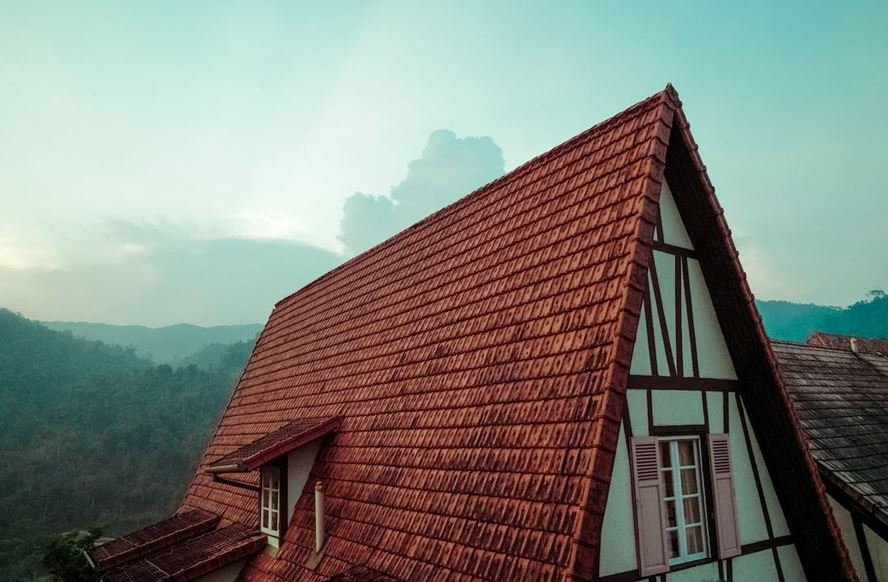 House Size
The height of your home can make a big difference to the overall effect the roof creates; for example, dark colors are more eye-catching than lighter colors. So a very dark roof on a single-story house, like a bungalow, can make the roof stand out unpleasantly, which is not the effect we are going for here. However, a light-colored roof on a multi-story house can make it appear washed out or bland. The best color choice is one that lets the roof fit together with the size of the house in a way that looks blended and balanced.
House Style
The style of the house matters a lot too. A grand, 19th-century home, for example, will look most stylish when paired with black or dark brown roof color materials, as these attention-drawing dark colors look appropriate and fitting to the traditional majesty of this style. Modern homes will often pair well with natural clay tones, like rusty reds and oranges, and you will find that every style has a complementary color scheme you should take a look at.
Your roof should be eye-catching and complementary; do not rush the process of picking the color and take your time, examining every angle, asking family and friends what they would think of a color combination you have in mind, and so on. The roof is part of your house, so even though you want it to stand out, it should still look like it belongs to your home and did not just land there by accident. Now you know a few things you should consider before making a decision, so you are already halfway there.
Check out: Roof Damage: How to Identify and Fix Common Problems