How to Use Curated Content to Sell Products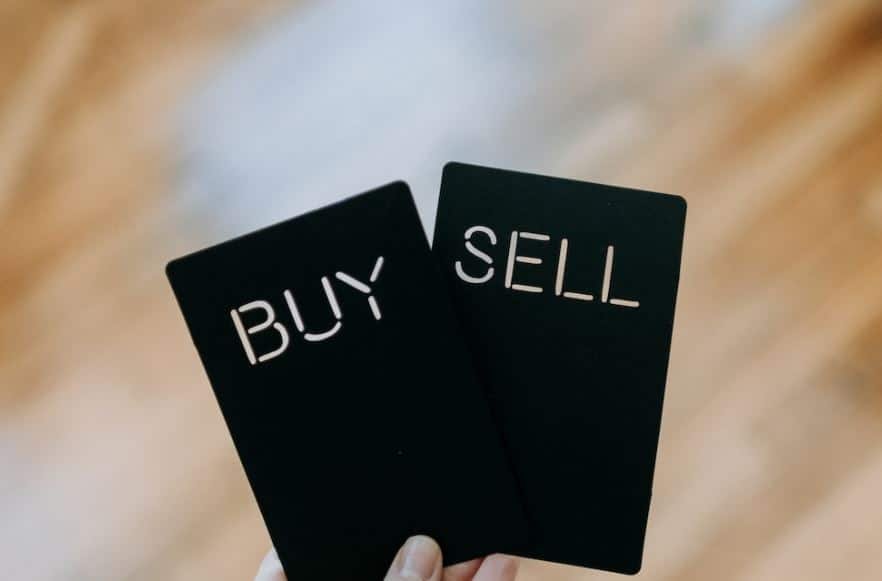 The internet is awash with so much content that they may feel overwhelmed by the information surrounding them. While this can be bewildering for consumers, it offers brands the opportunity to demonstrate value and sell their products simply by cherry-picking the very best, and most relevant, content the internet has to offer.
Throughout 2023, we're expected to generate 120 zettabytes of data online. That's a lot of content. In these digital jungles, content curation can serve as a mutually beneficial approach to building meaningful relationships with consumers while positioning themselves as an attractive prospect for generating conversions.
But what exactly can businesses gain from embracing content curation? And how can they effectively utilize the method to sell their products? Let's take a deeper look at the highly functional role that content curation can play in optimizing businesses:
Why Should You Use Content Curation?
For small businesses in particular and eCommerce stores, content curation is one of the most resource-effective means of adding value for your prospective customers.
The internet is a vast, competitive landscape, and delivering the right message to your consumers is an essential way of retaining their attention and helping them to engage with your brand more regularly.
In selecting the right content to display to your consumers, your audience can begin to trust your brand's judgment and position you as a thought leader in the industry. It's also a great means of making your social media presence more prolific without having to resort to manually creating your own content or campaigns.
By simply adding your perspective on a relevant industry topic, you can secure a time-effective way of covering insightful content and adding your perspective to the thoughts of other industry leaders.
How Can You Curate Content
Content is everywhere you look, and much of it can be curated effectively as a means of promoting your brand and selling products more efficiently. Great content that's capable of curation can include:
Traditional articles and blog posts
Video content
Listicles
How-to guides
Infographics
Data and insights
When it comes to content curation, be sure to position your content in a way that helps your audience to take one key point that you've already identified alongside the content that you're sharing.
There are no rules as to the amount of content you can curate to help sell your products, but it's important to ensure that you don't bombard your audience with information and that you avoid using untrustworthy or unpopular content creators in the content curation process.
Utilizing Content Curation to Sell Products on Social Media
Content curation has the power to bolster your social media presence at a significant rate. Sharing the right content at the right time can also demonstrate to your followers that you're not only keen to share the company line, but also willing to welcome the ideas, perspectives, and opinions of other relevant industry figures to deliver a more holistic overview of topics.
UpContent suggests that incorporating a strong blend of created and curated content can double a company's engagement performance and multiply the conversions of the original content published, making it a mutually beneficial means of promotion.
Here, we can see an example of content curation from a metaverse firm heralding the launch of the Apple Vision Pro, a headset that could carry a direct impact on the future of the industry.
In sharing the company's thoughts on this major announcement, the company has invited readers to begin a discourse on VR and how the technology could change the implementation of the metaverse on a larger scale. This helps to provide the company with invaluable exposure and to showcase its platform to larger audiences.
The Art of the Social Proof
Trust has become a major part of the purchasing process on social media. In fact, 71% of UK consumers have claimed that they would stop purchasing from a company that they perceive to have broken their trust.
Content curation can help to uphold consumer trust by eliminating the promotional aspect of a brand's content and to bring in more social proof content in their place.
Social proof content comes in the form of user-generated content, and brands can curate this to better showcase users enjoying their products.
Brands like Starbucks regularly use influencers to promote their products as a means of avoiding too much self-promotion, and this can open the door to useful collaboration opportunities. In the example above, we can see a new product receive a glowing review from an external party that takes the form of functional social proof.
The beauty of modern social media is that these collaborations can be far more effective thanks to the technology connecting both influencers and audiences. With the arrival of extremely large-screen devices like the Samsung Galaxy Z Fold4, which features a 7.6-inch screen for high-resolution engagement, high-quality social posts can be far more impactful without the need for social media specialists and professional photographers.
This helps a brand or store to promote their products in a more subtle way, while still having the ability to say all the positive things they want about the item.
Open the Door to Networking Opportunities
Content curation can be a practice that helps brands and the individuals or organizations that originally posted the content. Whether a brand is curating the content of a blogger, publication, or journalist, by tagging the source you can create meaningful relationships that may improve the quality of their network.
This can help to pave the way for more mutually beneficial posts whereby the connection can share some news stories or products focusing on the brand itself, thus helping to directly market them to a brand new audience.
Resource-Effective Content Strategy
For businesses or eCommerce stores that are seeking to bolster their content marketing strategies, content curation can be a great solution that doesn't require time-consuming content calendars and long-form copy creation.
Although it's essential the brands don't rely solely on content curation, it can be an effective way of bolstering their output throughout social media while improving the visibility of their products.
In keeping an eye on emerging trends, engaging with followers, and sharing thoughts on important industry news stories, it's possible for brands to become recognized as trustworthy thought-leaders on topics without spending significant time and resources on extensive social campaigns.
While you can't rely solely on content curation, you can sprinkle curated content into your existing marketing content to liven up your website, blog, or social feed. Our content curation hub has all the resources you need to learn more about content curation and its benefits.