Best Air Coolers in India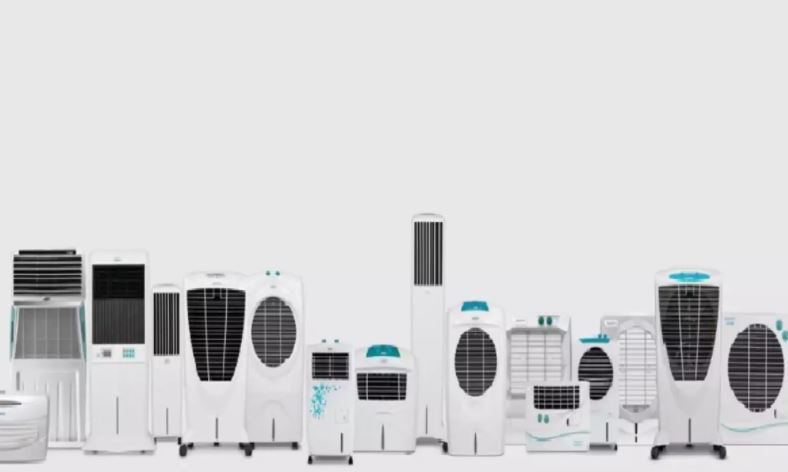 Air coolers are among the most favoured options of many people due to their efficient control mechanism. They are popular and widely used due to their affordability.
Looking for the best desert cooler in India is a great alternative to the finest air conditioners as they help keep a room's air cold and fresh at all times. To acquire the finest room cooler in India, you must first understand the many alternatives available from the top cooler brands in India. Typically, decent air coolers may cost from Rs. 6000 to Rs. 15000.
Purchase air coolers with a Dhani Credit Line, and get many financing choices, as well as the advantage of availing cashback incentives and a credit limit of up to 5 lacs.
Here is a list of the best air coolers in India in the market today.
[lwptoc]
Symphony Diet 12T
Priced at Rs. 5480, Symphony Diet 12T is made of thermoplastic. It has four caster wheels, making it one of the best air coolers in India. This Symphony cooler's measurements are 35 cm x 83.2 cm x 34 cm, and it is 9.4 kg in weight. Mostly, this air cooler comes in a white shade and is best suited for personal use.
Havells Freddo (70 Litre)
Havells is widely regarded as India's top cooler manufacturer, with a wide range of air coolers that give an outstanding cooling experience. It comes with a capacity of 3500 cubic metres per hour. Havells Freddo cooler has a 116-meter-cube cooling chamber. Priced at 13,500, this cooler has a dust filter and a water level indicator.
Crompton Optimums (65 litres)
Crompton Optimum's best feature is an extra ice chamber that can hold upto 10 kgs of ice. It is one of the finest air coolers in India that allows continuous cooling for extended durations. Additionally, sophisticated functions such as Auto-fill and Auto-drain are available on this air cooler.
Voltas Alfa 28
Priced at 5,500, Voltas Alfa 28 has a reservoir capacity of 28 litres. This fresh air cooler uses considerably less energy, making it less expensive to run and more ecologically friendly. The Voltas Alfa 28 air cooler is much more suited to use in arid and desert environments and areas. It may be used with open windows and doors and is more useful to allergy and asthma patients.
Bajaj MD2020 (54 litres)
Bajaj MD2020 is a window-mounted air cooler that is priced at Rs. 6,700. The reservoir capacity of this air cooler is 54 litres. It also features a Cooler Cool Mode and a Swing Mode to control the air temperature in the room. This device offers enough cooling for a 300-square-foot room and is lightweight.
If you wish to purchase any of these air coolers, Dhani Credit Line offers a non-banking service credit option that gives you a credit of upto 5 lakhs with 0 interest rates. You can also pay later 3 easy interest-free payments. It does not require any bank mandate, so you can easily avail yourself of the Dhani One Freedom Card.
Buy an air cooler today with Dhani One Freedom!
Read more: Why Install a Ceiling Fan?