Fashionable Lifestyle: What are the Best Options for Choosing Bridal Lingerie?
Wedding nights are the most precious time in a woman's life and every girl wants to look the best on her wedding night. Picking the perfect dress, venue, and getting the dream look is important and thus finding the right lingerie is also important. Indian wedding is full of load and can continue for a long period of time. A wrong set of lingerie will not only ruin your outfit but will also leave you uncomfortable throughout the event.
Therefore, bridal shopping remains incomplete without some sexy Natori's bridal lingerie. So, beloved brides-to-be, list the lingerie on the top of your list and enjoy the huge range of benefits that you cannot find in usual underwear.
We are here to help you choose the best bridal lingerie. So, without wasting any further time let's jump into the article and avail all the information accordingly.
[lwptoc]
What is a Natori's bridal lingerie?
Bridal Lingerie is the set of undergarments that are worn by the brides to be on their wedding nights. It might include bras, dresses, chemises, Bikinis, Corsets, bustiers, shape wears, and many more. A person can avail of the best set of lingerie from Natori's bridal lingerie collection. Among these entire bra is the most common thing that is preferred by every woman.
Types of Bridal Bras
The several types of bridal bras are further listed below:
Padded and Unpadded Bridal Lingerie
Printed Bridal Bra
Enamor Bridal Bra
Bridal Bralette
Longline bra
Stick on Bra
Lace and Pushup
Demi-Cup Bridal Bra
Backless Wedding bra
Normally there are a variety of materials used in the bridal lingerie collection that further includes chiffon, Nylon, Mesh, Net, and Lace.
What are the advantages of choosing Bridal Natori Lingerie?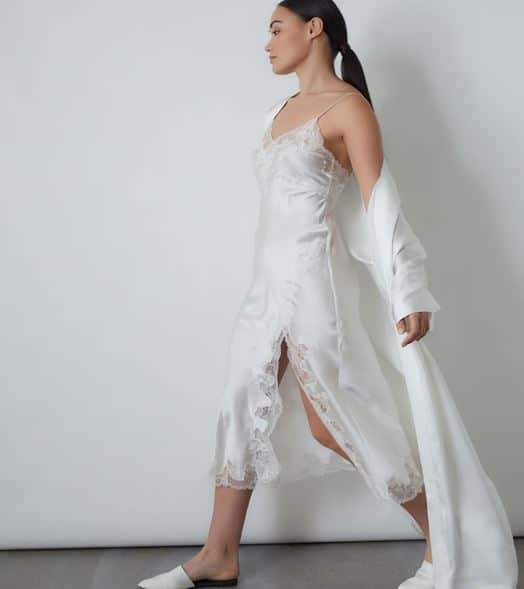 The bridal Lingerie that you will choose must ensure an adequate amount of comfort and should provide a good fit and silhouette for your wedding outfit. This plays the most crucial aspect for a bride and has the capacity to ruin and improve the overall look, shape, size of the bride-to-be. Also, there are several advantages that are offered by the Natori's bridal lingerie, and are further listed below:
1. Boosts Confidence
The Natori's bridal lingerie is made up of special waves, fabrics, and is a little bit expensive. Thus it helps to provide a rich, aristocratic look and also similarly boosts the confidence of a woman. These are special bras that can make your D-Day or occasions special as well.
Latest trends in women's bikini's and swimsuits at swimoutlet.com.
2. Improves the whole look
The bridal bra has the capacity to provide a sleek look and can improve the shape and size of your breast. Slightly padded bras are some great examples that can naturally lift your bust area providing a bolder look to the whole outfit.
3. Works like the Skin
Good quality bra blends with the skin and works as the second skin of the human body. It thus helps to breathe and makes you more comfortable. These are smooth and are very lightweight so you can carry this for a longer period of time without any additional hustle.
4.Helps you to breath
The patterns and designs are so brilliant that your skin can breathe through this special lingerie. Furthermore, you can actively participate in anything wearing the Natori's bridal lingerie.
5. Provides a wonderful Look
You will not only feel comfortable but will also look elegant and can be the spotlight of your special day.
What are the best options for Bridal Lingerie?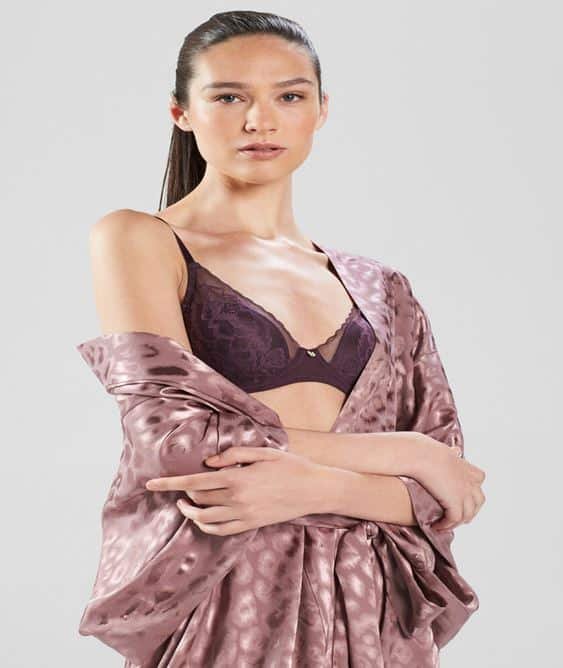 Well, choosing the right Natori's bridal lingerie can depend on the type and shape of your body including personal preference.
Bridal Bras– These are the best option to add more light to your special day.
Honeymoon Dresses and Sets- These are dresses that can add more romance to the bedroom.
Baby doll Dress– If you want to add a little bit of cuteness with sensuality then you can opt for these.
Bikinis and Swimsuits– If you are a person who is opting for a beach destination or swimming pool destination then these are great for you to have.
Corsets and Bustier– These are the ultimate hourglass provider that can accentuate your cleavage and flatter your waist.
The night wears– Good comfort provider with an elegant and sleek look. These are perfect fits for your tiring day.
Shapewear– You can opt for this to get a perfect body and shape.
Conclusion
So you can choose the best fit for yourself that can provide the ultimate comfort and confidence for your special night. Furthermore, you need to focus on the quality, material and lining, and colors that can compliment you and your outfit.
Read more: Fashion: Clothing hacks you must remember