How Entrepreneurs Are Dressing Today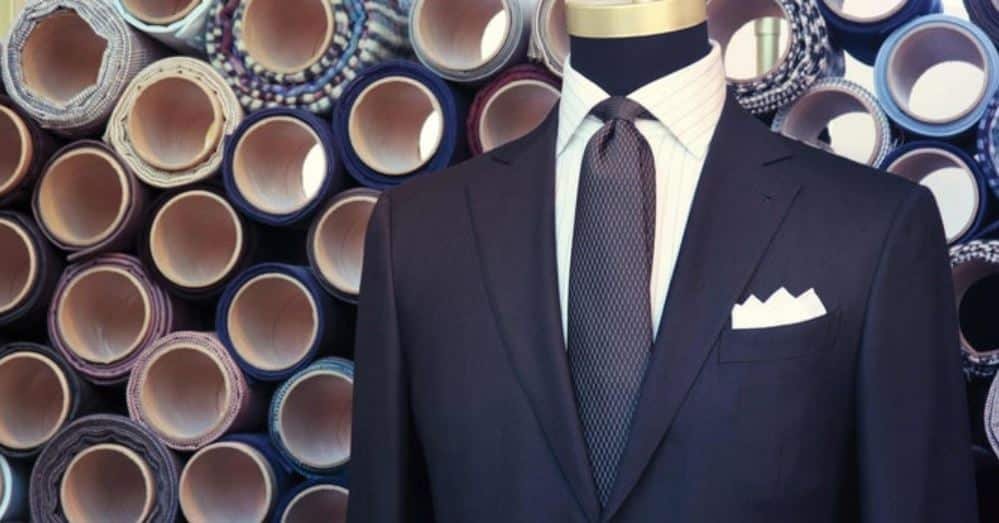 Today's entrepreneurs are fierce young people who mean business when it comes to many things – including fashion. Lots of them are true-to-style icons who rock impeccable outfits daily, so keep on reading if you want to learn more about that! Here are some of their fashion secrets you should know about, so don't be afraid to check them out and try them yourselves ASAP. Certain entrepreneurs like to be included in the business and they're one of those people who get the job done no matter what, so it's important to have proper workwear. Sometimes even the smallest detail can show how serious you are when it comes to combining your business logo with your outfit, and that's the best way to show everyone around you how passionate about your business you truly are. 
[lwptoc]
Dressing in accordance with your body shape
We all know that the world is full of stylish women and men who are very self-aware, but do you really know what that means? Well, it means that they know how to dress in accordance with their body shape! They understand what types of outfits and accessories work for them the most, which is exactly how they take their fashion game to a whole new level. Once you figure out which garments suit your body, you'll be able to narrow down options and save a lot of time when shopping. 
For example, if you have a pear-shaped body, it means that you have fuller hips and a waist that's wider than your bust. A-line dresses work great for this body type, as well as tops with plunging V-neckline and bell sleeves. Just make sure to learn how to dress for your body shape and you'll be off to a great start. Once you figure out what suits you and what doesn't, you'll know how to combine work clothes in a more relaxed manner.
Denim is always a fantastic choice
Denim has always been one of the most popular fabrics in the fashion industry, and you know what? Young entrepreneurs love it simply because there's nothing better than wearing jeans to work. They're super comfy, smart, and chic – without being too formal and monotonous. 
Besides that, jeans don't wrinkle, which is a very important thing when you're a busy entrepreneur who's always on the go. If you want to dress them up, match your favorite pair of jeans with an elegant button-down shirt and a pair of Oxford shoes. On the other hand, if you want to dress them down, just pair them with a graphic T-shirt and plain white sneakers. To make your outfit a bit classier, add a trendy blazer, and voila – your combo is all done and good to go! These balanced outfits will allow you to go through the day with a lot of tasks and different meetings and activities.
The shoe game must be strong
When it comes to footwear, there are no set rules entrepreneurs seem to follow. We can freely say that comfort usually comes before anything else, and the reasons for that are more than good. First of all, the majority of today's entrepreneurs are working full-time, which often means a lot more than the obligatory 8 hours. They are constantly in a rush, running around to complete tasks and finish projects, which is exactly why they need to wear comfy shoes. 
Even though high heels are desirable on occasions such as important corporate events, you should skip them on a day-to-day basis. Instead, choose a cool pair of sneakers and rock them proudly in any combo. If you don't know which ones to pick, just check out online sneaker releases and reviews and find a perfect pair according to your style. That's a great way to go! Sometimes even sneakers could be suitable for work if you know how to style them properly and include them in your outfit.
Physical work
Many entrepreneurs like to get the job done so they're involved in the process and like to keep themselves and their employees safe and sound. Since there are a lot of factors to take into consideration, different parts of the world require different types of work clothes. 
In the Land Down Under, for instance, there are many weather changes and safety standards that correspond to them, so many employers opt for durable and long-lasting clothes. That's why many of them are using the best workwear Australia has to offer to keep everyone safe and protected no matter what the job is. If you need to spend your time at the fieldwork, on the other hand, but still have meetings with your clients and partners on the site, this will be the perfect option to show how you keep up with your work and pay attention to every detail. Many entrepreneurs like to be involved in the actual work so it's not strange that they want to look good and stay safe during those days.
Stylish watches are an absolute must-have
Every entrepreneur knows that accessorizing is as important as putting together flawless clothing combos. This is particularly true for incorporating watches into their everyday outfits. So, if you want to channel your inner entrepreneur, get a watch that matches your business casual combos. This goes for both ladies and gentlemen, as this type of accessory should be inevitable in any outfit. 
So, if you prefer a more casual style, you should go for a minimalist watch that features a thin metal bracelet. Wrap watches are a great choice as well – especially if you want to add a quirky touch to your combos. However, if a bit more formal outfits are your thing, you should pick a timeless watch with a leather bracelet instead. These will never go out of style, so give them a try and you won't make a mistake! 
Keep it casual
Sometimes it's better to keep things casual and pay more attention to your work rather than your clothes. Although suits are a must-have option for those who have to have meetings with partners or go to board meetings, sometimes you can keep things a bit more casual and mix a part of the suit with something more comfortable. 
Sweaters, khaki pants, or a polo shirt look serious for a business meeting, but also casual enough to keep you going for a day filled with business activities. It's important to keep things light so that people around you can see that you're just a person who runs a successful business but likes to have fun and stay relaxed as well. This will also help you look and be more confident because wearing clothes that suit you and make you feel good allows you to be yourself and express your business personality.
Accessorize when you can
No matter how dressed up you are, you'll always have room for different accessories that aren't just good for expressing your style but are also handy at the same time. A bag you can use for all those items you need during the day, no matter how big or small it is, will be a perfect addition to the already well-putted outfit. 
In addition to that, make sure that your glasses are always color-coordinated with your clothes and are something you'll wear because you need to, not just because you think that these will make you look more serious. Lastly, hats, belts, and ties are the perfect way to finish off your outfit and add a serious note to it. Just make sure that all those accessories are well-coordinated so you don't ruin your perfect combination.
Men need not try very hard when it comes to accessories. They have some great options that can lend them that very stylish and eye-catching attractiveness simply by using a high-quality leather bag or wearing a great pair of shoes. This is why in some recent years, men that take styling seriously are exploring exotic options as far as leather options are concerned, In this regard, ostrich leather is quickly becoming a choice as far as shoes, bags, wallets, belts, and other accessories are concerned.
Wear your business
Sometimes the best thing an entrepreneur could do when it comes to clothing is to wear the company sign proudly. You can design polo shirts with a company logo and show how proud you are while giving your employees the same shirts as well. This will show your appreciation for your business, but also show your employees that you cherish them and that they're a part of the company. 
You can always mix things up and wear something with your company's logo one day of the week, no matter if you have a meeting or not. Attending a meeting with potential investors or partners wearing the logo of your company will show them how serious you are when it comes to promoting your business and how valuable your business is to you. You can always add a company's sign to your suit, bag, and any part of the clothing, and this simple yet effective addition will be something everyone will notice.
As you can see, there are so many things you need to know about how entrepreneurs are dressing these days. The majority of them have an impeccable fashion style that's mostly business casual, so be sure to stick to our tips if you want to incorporate these ideas into your style. You won't go wrong if you do it, so don't wait any longer, but come up with casual yet smart combos all entrepreneurs love to rock today!
Read more: How To Choose The Best Workout Shirts