Things You Need to Know Before You Buy a Fixer-Upper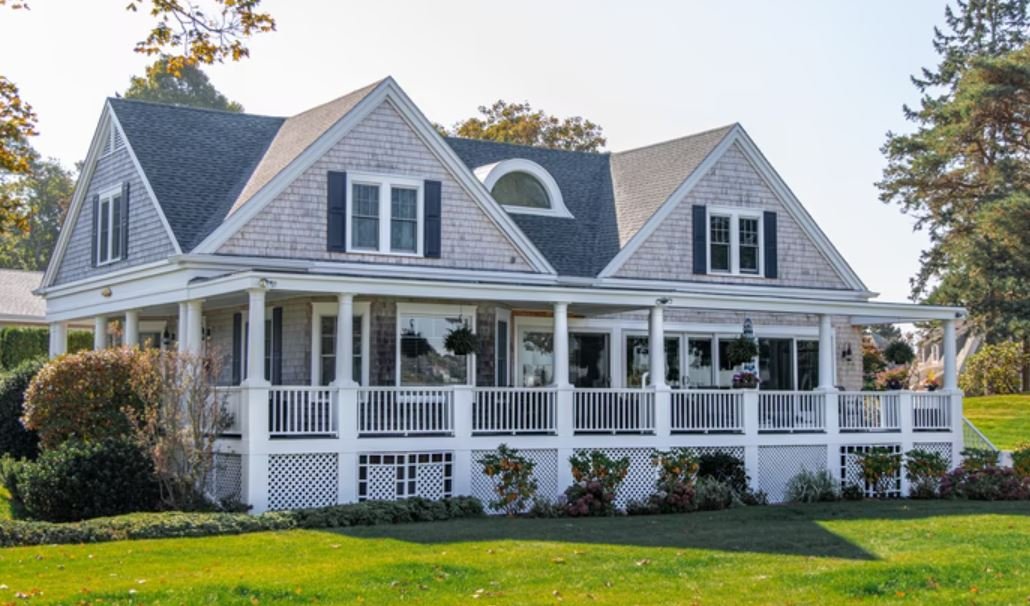 Buying a fixer-upper can sometimes be the best choice if you want to spend less money and turn a cheap property into a dream home. If you want something special when it comes to the layout and design, you usually have two options – to build something from scratch or to buy a fixer-upper and adjust it to your needs and wishes. Having good bones and a solid structure that you can use as a base for your project is important because you want to make sure that your investment will be worth it. This is why you need to be prepared before starting the search for your dream property.
Pro vs DIY
Although watching people renovating a fixer-upper on TV looks like anyone could manage to cut down a few wooden boards and make a table or install the flooring, the truth is that sometimes it's better to leave certain things to the professionals. If you're not sure you can successfully finish a project, just hire someone who knows how to do that for you. This will allow you to focus on things you can do on your own that can add value to your home such as a few small painting jobs, making a shiplap wall, or distressing a fireplace. Make sure you know what to do and always rethink DIY projects twice before starting them.
Asset the property
You won't know the actual cost of the renovation before you purchase the property, but you can call a contractor to get an assessment that will show you how much you need to invest. Combine that with the purchase price and see if you feel comfortable spending that much money and always keep the final results in mind. Sometimes it's better to spend more on renovation to get the house you've always wanted. Don't be afraid of a big renovation investment if the purchase price was too low because the total investment will be the real indicator of your budget at the end.
Structural issues
The biggest portion of your budget will be spent on possible issues when it comes to the roof, leakage, and foundation problems. If a potential property has some issues when it comes to these things, it's better to rethink your choice. What you can do is call West Chester Ohio plumbing professionals to get an assessment of the cost of these repairs. When it comes to leaks, for example, this is a major issue no matter what the weather conditions in your area are. You can always rely on experts who are all set to provide you with comprehensive waterproofing services and get the best help for your potential problems before it's too late.
Check your budget
Buying a fixer-upper is just like buying a brand new home – at least when it comes to the financial aspect of the entire thing. Buying a home costs more money than you can imagine, and that's something homeowners around the world, from Australia to Canada, simply don't realize. This is why you might need to think about consulting financial professionals, and that's an idea Australians explore quite often. Checking out a mortgage broker from Sydney might help you find a way to finance your repairs without wasting all the money you have, and that's the best way to start your new life in your newly-updated home.
Think about ways to save money
In addition to doing some of the work on your own, there are tons of ideas you can use if you wish to save some money while renovating a fixer-upper. Cheaper finishes, materials, and fixtures might not mean a lot at first, but these are things that might make a huge difference in your final budget projection. From kitchen cabinets to bathroom tiles, you can use a less expensive option everywhere you look and thus save a huge amount of money. The same goes for your floors – picking laminate instead of hardwood floors will let you spend more money on other parts of your fixer-upper, thus taking its overall visual appeal to a whole new level.
Check for pests
One of the differences between an old house and a brand new one is the appearance, and that's why tons of people who buy a fixer-upper don't know what's waiting for them once they start renovating. Not checking for pests on time is a problem that can end up costing you more than you can imagine right now, but this is still one of those things very few people do before they decide to spend their money on a property. That's why you need to take some time to check for pests in advance because termites and ants will ruin your budget, your timeline, and your home – so start taking care of them right now!
Set the timeline
Speaking of timelines, this is another important factor to take into consideration if you're thinking about buying a fixer-upper. Depending on how ruined it is and how many projects you have to complete before you're able to move in, you need to set a realistic timeline for your renovation. Unless you do that, you're going to put a ton of stress on you, your family, and your contractors – and that's something none of you need in this situation. Also, you'll be paying penalties if you don't complete your projects on time, so it's better to extend it than jeopardize the outcome with unavoidable delays.
Be ready to compromise
If you want open space, but discover that this isn't possible during the demo day because of the load-bearing walls that are costly to remove, you need to figure out what to do fast. Certain upgrades can cost quite a lot and doing a major change like this one would take time and a lot of money you probably don't have. You'll also need to compromise when it comes to interior styling and make sure to create a balance between your wishes and what can really be done. You can always compromise and make a small opening that will allow you to have some sort of an open concept, but don't forget to save some money in your budget for other renovations that are more important than this one.
Get ready to multitask
Buying a fixer-upper and updating it means you're ready to invest a lot of time and energy into this project. However, you'll have to do quite a lot without wasting time, which is why multitasking and working on several different projects at the same time is a must. This shouldn't be a problem if you hire professionals who will take care of everything for you – all you have to do is come up with a way to get all of them working simultaneously. But, if you're planning to fix your fixer-upper yourself, you'll have to plan things perfectly and create a schedule that will allow you to work on two or three projects at once. For instance, while your living room walls are drying after you've painted them, you can fix the floors in the bedroom or install kitchen cabinets. This way, you'll tick several boxes at the same time and save quite a lot of time in the long run.
Check the permits
It's always a plus if you find a property that has additional space in the backyard or attached to the house, but most of the time these objects are not legal, and to legalize them would take a lot of permits which means more money. Additionally, removing them would also take time and money and that's something many potential fixer-upper owners don't take into consideration. Ask your contractor to check if there are permits for any object except for the house and see what you can do if you need to get them. Consider whether you want to get the permits yourself or you want to have your contractor gather them and keep in mind that this project can be frustrating and time-consuming.
Be ready to work more and more
Finally, the biggest issue most people have with fixer-uppers is the fact that turning these properties into perfect homes is harder and more challenging than they're ready to admit. Renovating homes in real life isn't the same as watching HGTV, and that means that there will always be more and more work to be done. Even after you've moved in, you'll still keep finding new projects that will help you spice up your new home, and your work will never be done. So, if you end up buying a fixer-upper, you have to know that you'll need to invest all your time, money, and energy into it – and even that might not be enough after all!
Once you gather all the details, you need to think about the budget and how much are you willing to invest before starting your search. This will help your real estate agent get a better idea of what you're looking for and based on the location and square footage you're searching for, you'll be able to explore different properties to find the dream one. Just keep in mind that you need to visualize the result to forget all the disadvantages of the property during the search, and you'll be done before you know it!