Does Planet Fitness Have Showers? 2022 Update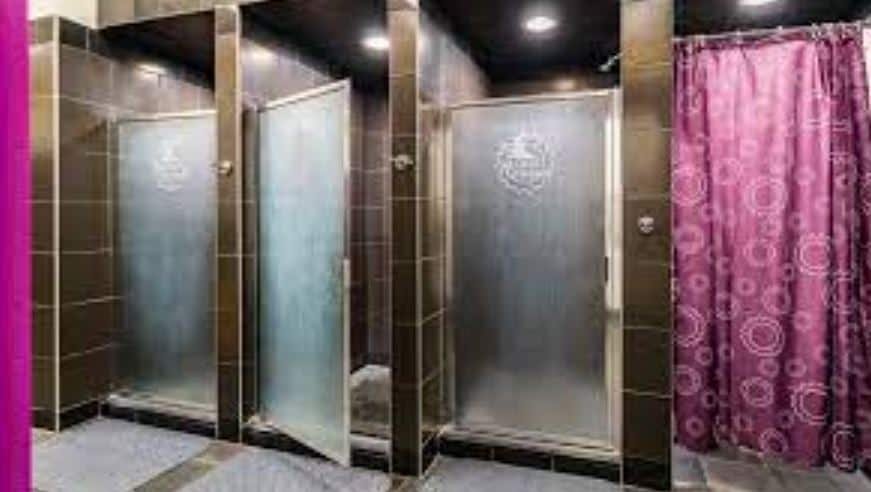 Planet Fitness is a popular gym chain known for its affordable membership fees and relaxed atmosphere. But does Planet Fitness have showers? Too many people can ask this question. So, in this article, we will tell you the answer to this question and everything about the planet's fitness.
What is planet fitness?
Planet Fitness is a chain of American gyms and franchises with more than 1700 locations in the United States and Canada. The company was founded in 1992 in Dover, New Hampshire, by Michael Grondahl. It offers memberships for as low as $10 per month, making it one of the most affordable gym options.
However, one of the things that makes Planet Fitness unique is its "lunk alarm." This siren goes off whenever someone drops weights or makes too much noise. The company's goal is to create a non-intimidating environment for new gym-goers.
Does Planet Fitness have showers in 2022?
Yes, Planet Fitness does have showers. However, not all locations have them. They are more likely to be found in larger gyms or those with a higher membership rate. If you're unsure whether or not your local Planet Fitness has showers, you can call ahead or check the gym's website.
Does planet fitness have towels for showers?
Planet Fitness does not provide towels for showers. However, you can bring your towel or purchase one from the front desk. Besides this, you will also need to get your soap, shampoo, and other shower supplies.
What are the hours for Planet Fitness?
Planet Fitness locations have different hours, but most are open 24 hours a day. There may be some variation on weekends, so it's best to check your local gym's hours before going.
Lockers policy of Planet Fitness?
Planet Fitness gyms have lockers, but you must bring your lock. The locker rooms also have changing areas and bathrooms. But it would help if you remembered that the lockers are not for extended use. Other than this, you should know about the policy of planet fitness locker that is given below:
Lockers are a place where you can store your personal belongings.
Bring your padlock if necessary.
No matter how careful you are, damage or theft to your things can still happen.
The supervisor of the gym has the opportunity to check your locker at any time.
Do not use the locker room for more than 30 minutes.
You must be fully clothed while in the locker room.
The company will not be responsible if something happens to your stuff while you're at Planet Fitness.
You are responsible for the insurance of your things.
What is the dress code of Planet Fitness gym?
The dress code at Planet Fitness is "casual." This means that you can wear whatever you feel comfortable working out in, as long as it is not revealing or offensive. In general, shorts, t-shirts, and leggings are all acceptable.
However, the dress code at a Planet Fitness gym is relatively flexible. Despite this, they will request that visitors wear comfortable shoes to avoid injuring themselves. Other than this, they also don't permit to wear work boots because it might be possible that they harm the equipment.
Tips for using the shower of planet fitness gym
Always wear shower shoes
Shower shoes are essential to prevent infection. Wearing shower shoes will also make you feel more comfortable while showering.
Cool the water
Before getting in the shower, adjust the water temperature to a cooler setting. With the help of cool water, your muscle will immediately recover and also it prevents cramping.
Wash your body
Be sure to wash your body with soap and water. Focus on areas that are sweaty or have a strong odor.
Conclusion
So, in this article, we have told you everything about the Planet Fitness gym. We hope that this article has answered all your questions does planet fitness have showers, or what is the dress code of Planet Fitness? So, if you're planning to join Planet Fitness, then this article will be helpful for you.
Read more: What is A Lunk Alarm At Planet Fitness?