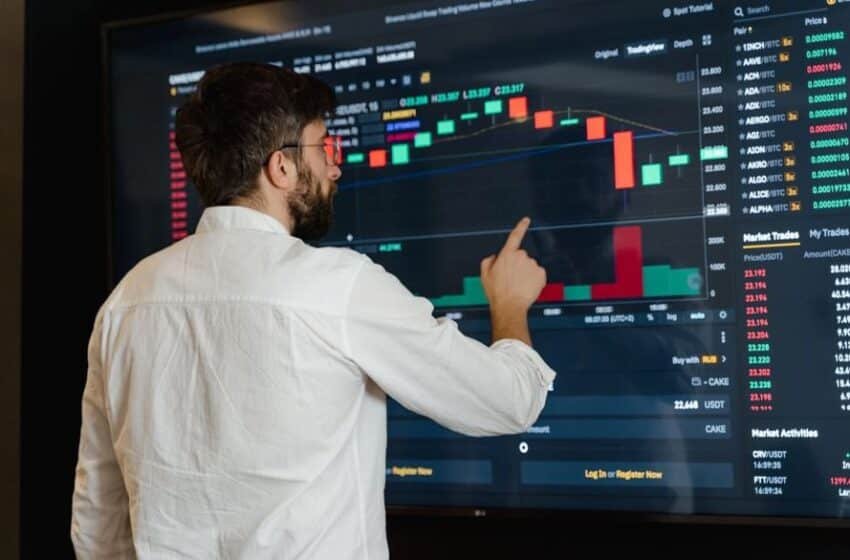 November 8, 2021

Shabbir Ahmad

0
Most inexperienced traders who want to make money on cryptocurrencies prefer to use bots in their trading. Their main goal is to automate the investment process since they help to make money only on a fully automated system. Let's see if the money in crypto trading is "easy" and how bots can help in buying and selling assets. In this article, we will explain how crypto bots work to dispel your doubts and answer basic questions.
How do cryptocurrency trading bots work?
It is quite normal practice to use computer programs to automate routine work. At most production facilities, a technique has long been introduced, which, without human intervention, creates products according to predetermined algorithms.
What is a crypto bot? To answer this question, consider a simplified mechanism of its operation:
Rules are created;
A strategy is being developed;
The program code is written.
Next, the software needs to be connected to the trading account and start making money. But the income is directly proportional to the quality of the bot's work.
Most programs use fairly simple, boilerplate strategies that are not always effective. Therefore, if the program promises to do 300% or even 1000%, you should not take this information and consider the possible profit.
One of the best in Europe is zignaly trading bot. This broker has well-deserved popularity among investors and offers clients many unique opportunities. They are more useful than any cryptocurrency bot on the market can provide.
Another advantage was outlined by the world financial review: "Most crypto trading bots are open source so that anyone can check the code and see how they work. This is different than some financial software, where it may be difficult to understand what's going on behind the scenes".
3 basic rules when trading with bots
Be aware of scammers
Read the bot information before using it. Be sure to check how long it has been on the market and read the reviews carefully not only on the official website. This tip will help you avoid fraud and protect your investments. Use the best VPN websites to protect your internet connection from ads that may lead you to fraudulent websites.
The real bot should only work through your account on a well-known cryptocurrency exchange. You should see all the trades and orders of your bot. The bot cannot independently withdraw money from your account. The permission to make trades should always come from you – through the chosen buying and selling strategy.
Monitor crypto bot
Even though a program allows you to automate the trades, it cannot fully be autonomous. To be a successful trader, you need to monitor the bot. Be sure to check its activity in different market situations. Track your trading pairs, analyze charts and check the news from the world of cryptocurrencies so as not to lose your investment.
Limit the risks
Determine the limit: the amount more than which you are not ready to lose. To do this, you can create a separate account on the exchange for the crypto bot.
Types of trading bots
There are many classifications of bots for buying and selling, the simplest is a division into:
One-factor;
Multifactorial;
Advisors.
The first category includes software that makes a decision to open an order based only on price fluctuations. They are often also called speculative.
The bot's only task is to buy at a lower price, sell at a higher price. In practice, this is not always achieved. Since cryptocurrency rates behave non-linearly. The fall can be abrupt, in which case the bot will work against you.
The bottom line
The type of advisors differs in that they do not conclude deals instead of trader programs. Their task is to communicate the best moment to buy or sell. For many experts, the use of such programs causes a heated discussion, because the bot does not actually do anything with which the trader could not cope on their own, as it seems to them. On the other hand, they keep an eye on the market all the time, so they can save you from making erroneous conclusions.
Read more: What You Need to Know About Cryptocurrencies in 2021