The History and Evolution of Casinos: From the First One to the Tech-Driven Online Casinos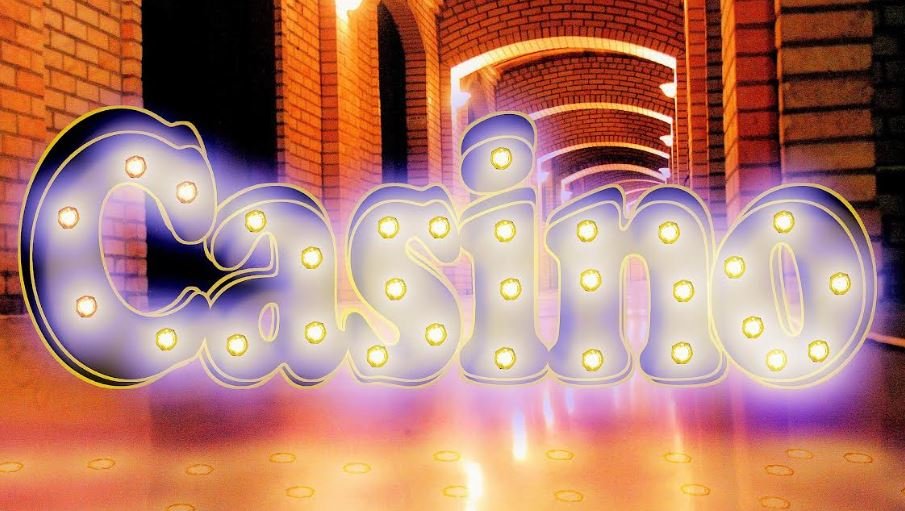 Gambling is as old as man. Many ancient reports say that this activity dates back thousands of years. From China's tile games to Roman arts showcasing their entertaining animal fight wagers, it shows that men have learned to gamble since the beginning, as it is today.
However, the modern concept of gambling goes beyond betting on cockfights. The evolution of the casino industry has seen the rise and fall of games, gambling houses, and remarkable changes and evolution. For instance, we have seen the rise and fall and the eventual transition of physical gaming establishments like Stardust Casino to an online gambling platform that offers extensive services.
While the iGaming industry has reached such enviable heights that have set the bar for many industries today, no one can deny the several alterations and evolutions the sector has undergone since it became a legal and corporate industry in the 1600s.
This article discusses the industry's milestones and how they shape players' gaming experiences.
[lwptoc]
When Did It All Start?
The origin of gambling remains unclear. However, some narratives say that the earliest form of gambling started in China, while some folktales owe it to the Greek's insatiable love for betting.
The Chinese were known to be ardent bettors some 4,000 years ago, and many casino games like the lottery and pai gow allegedly originated from China. Through the 19th to 20th centuries, Shanghai was known as China's gambling hotspot, offering several games like roulette in its houses.
While the Chinese played tile games like Pai gow, the Greeks took it up a notch with dice games, the first form of gambling in Europe. The Greek government banned these activities, but the players found a way around them. This led to the invention of chips — a sort of bypass against the law that said they couldn't gamble with money, so they'd instead buy chips. This new bypass has been used for thousands of years and is still used in modern casinos.
Most casino games have been remodified and renamed to the current versions. With the ongoing global legalization of gambling, many countries have accommodated the concept of wagering and the games of chance, allowing players to access their favourite pastimes without going against the law.
The Growth Of Gambling Houses
As more countries legalized gambling, it became a popular pastime for the rich, and soon, people built houses for the 1 percent to play and relax. The first of these houses was The Ridotto. In 1638, Il Ridotto was established in Venice, Italy, as a part gambling arena and a part opera house — a typical old-school rich hangout. The house thrived, with many high-class visitors gracing its grounds.
Many gambling operators joined this race, offering bigger spaces and more games than the last casino. The casino boom spread to so many regions, including America — with Las Vegas running the show. Africa and Asia would soon join the new movement. These days, there's a gaming house anywhere you visit in the world.
Now, courtesy of technology, many operators have successfully integrated their establishments online. With tech innovations like live streaming and optical recognition systems, casinos can offer gamers top-notch services like live dealer games where they can see and interact with dealers without stepping into a casino.
How Did The Gambling Industry Transition To Online Platforms?
Like many industries, the gambling industry was strictly brick and mortar until the tech boom in the mid-1990s. In 1996, InterCasino founded the first online platform that implemented the e-cash system and filtered their account management online. This led to an industry rush, and soon, many companies were establishing their footprints online. Some of the earliest operators include The Gaming Club, Planet Poker, and PokerStars.
Since the 1990s, the online gambling industry has developed and grown into a big deal. Countries that once shunned the idea of betting now earn millions in revenue from the iGaming industry. Technological evolution has also found solutions to internet-related problems like hacking, cyberattacks, and bugs. This has reshaped gambling, and it wouldn't have been possible without the aid of technological trends.
The Rise Of Mobile Gambling
Statista says that over 6 billion people use smartphones. Casino platforms that aren't receptive to mobile gaming make it challenging for these people to access their games and services. Not anymore. Most gaming websites have made betting available to phone users and players who prefer to play on their phones.
The transition into mobile platforms also ensures that mobile users get the same game quality, sound effects, and graphics as others. This has further expanded the iGaming industry and given a new breath to their activities.
The Recent Venture Into Blockchain Gaming
Even with the upgraded security protocols, online sites are still prone to cyber attacks that could jeopardize their player's experience, especially in payments. This is where blockchain technology comes in.
Blockchain is an independent digital ledger that records information in a way that makes hacking or cheating impossible. Casinos use blockchain to protect their players' information and avoid financial information leaks. This technology also runs automated payment systems like cryptocurrencies using smart contracts, creating a seamless transaction between casinos and their players.
Final Thoughts
The casino industry has come a long way since the first official house in the 1660s. It must also be said that at the heart of these massive transformations is technology and its many innovations. The good news is; that it's not done yet. Players can expect better and more advanced services from their gaming websites in the foreseeable future.
Already, the industry has ventured into mobile gaming, further broadening its reach, and now there is room for big data, virtual reality, artificial intelligence, and more tech trends. Going by these trends, it is safe to say the casino industry may be unrecognizable in the next twenty years.
Check out: How Technology Has Improved The Casino Industry