How Restaurants Can Use Customer Information for Marketing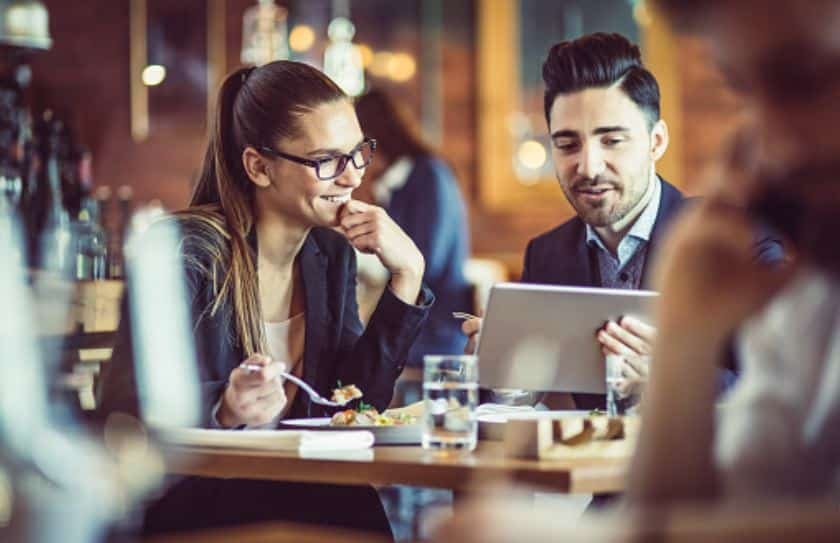 Customers are the lifeblood of any business, and restaurants are no exception. After all, if people don't come in and buy food, there is no way for the restaurant to stay in business. The right marketing campaign can help retain your current customers and bring in a lot of new ones, which can ultimately mean more profits. There are several ways restaurants can market themselves, but one of the most effective is using customer information.
So, how can restaurants use customer information for marketing?
What is customer information?
Customer information refers to data that is collected about current and potential customers. This data can include everything from contact information to purchase history to demographics.
Collecting this type of data when the clients make their orders is important because it gives businesses a better understanding of who their customers are and what they want. This, in turn, allows businesses to create more targeted marketing campaigns that are more likely to resonate with their audience.
The good thing? There are several system software that can help you easily collect this information without any hassle. Most contactless ordering systems include a CRM that can store all your customers' information in one place so you can access it whenever you need to.
How restaurants use customer information for marketing
Having your restaurant as the talk of the town for all the good things is every entrepreneur's dream. It is not an impossible feat- but it definitely takes some effort. The best way to get started on this is to understand what your customers want and need.
Here are ways restaurants can use customer information for effective marketing;
To Create targeted campaigns
It is one thing to create a marketing campaign but another to create an effective one. One of the best ways to create an effective marketing campaign is to target a specific group of people. This can be done by using customer information such as demographics, interests, and purchase history.
Sending out email promotions or text promotions to people who have shown an interest in what you're promoting is more likely to result in conversions than sending the same promotion to your entire database.
For example, let's say you own a seafood restaurant and want to run a targeted marketing campaign. You could use customer information to target people who live in your area, are of a certain age, and have shown an interest in seafood in the past. By doing so, you're more likely to reach people who are actually interested in what you're selling, which will result in more customers coming through your door.
To provide your customers with safety and convenience
The same way online punters stick to safe online casinos such as Uptown Pokies, your customers also want to know that your restaurant is taking the necessary precautions to keep them safe. Some of the ways you can do this include;
Sending out safety protocols- Let your customers know what you're doing to keep them safe from COVID-19. This could be in the form of an email, text message, or even a post on your restaurant's social media page.
Offering contactless payment- Many customers are now hesitant to use cash because of the risk of contracting COVID-19. To make things more convenient for them, offer contactless payment options such as Apple Pay or Google Pay.
To Enhance customer relationships
Do you know that 90% of customers are more likely to buy from a company that provides excellent customer service? This shows how important it is to have good relationships with your customers. Luckily, you can use customer information to enhance these relationships.
Some of the ways you can do this include;
Gathering feedback- Feedback is one of the strongest forms of customer information you can collect. It allows you to understand what your customers like and don't like about your restaurant, so you can make changes accordingly. The best way to gather feedback is by sending out surveys or using comment cards.
Personalizing the experience- Customers appreciate it when businesses make an effort to personalize their experience. Things such as addressing them by name, sending birthday and anniversary coupons, or recommending dishes based on their past orders are great ways to do so.
Generate repeat business- It costs businesses five times more to attract new customers than it does to keep existing ones. This is why generating repeat business should be a top priority for any restaurant owner. You can generate repeat business by sending out loyalty coupons and offering discounts or freebies to loyalty program members.
Take Away
Customer information can be a powerful tool for any business, but especially for restaurants. By understanding what your customers want and need, you can create targeted marketing campaigns that are more likely to result in conversions. By using customer information to enhance relationships, you can provide your customers with the excellent service they deserve.
So, what are you waiting for? Start collecting and using customer information today! If you're not already using customer information to market your restaurant, now is the time. It could be the key to attracting new customers and keeping existing ones coming back for more.
Check out: 9 Reasons Family Owned Restaurants are Going Online in Fort Collins