Huawei P30 Lite Review, Price and Specifications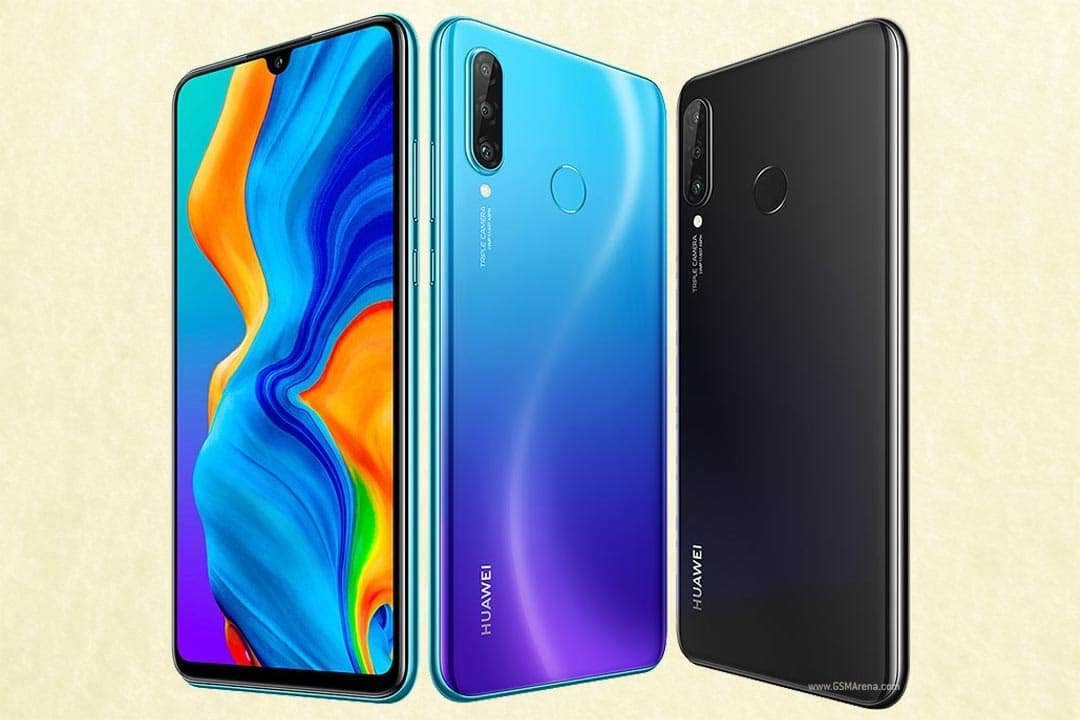 Huawei P30 Lite is a mid-range flagship mobile with some great features and its beautiful design. Get a better mobile experience with a 6.15inch brighter and wider display. The main comparison of the Huawei P30 Lite comes with Moto G7 Plus and even with the Redmi Note 7 with the price tag of £185. But later on after its launch year, there are many cheap devices available in the market with the same or even better features.
As compared to the P30 and P30 Pro with Kirin 980 powerful chipset, the Huawei P30 Lite comes up with Kirin 710 chipset and has 4GB of RAM. But where P30 Lite looks true is when we see its design. The design of the back looks so attractive and beautiful.
Moreover, it features a triple-lens camera, 4GB of RAM along with 128GB storage which is too much to save your lot of data. When it comes down to the battery, it includes 3,340mAh of long battery life. With its 4GB RAM, we can say that it's on top of devices like Google Pixel 3 but now many mid-range smartphones like Realme 3 Pro are coming with up to 6GB RAM with a similar or less price tag. The Huawei P30 Lite price is very cheap in the lineup P30 series.
Huawei P30 Lite Design
The feature which makes P30 Lite a middle flagship is its elegant design. This device is very suitable for users with smaller hands when compared with the OnePlus 7 and Huawei P30 Pro.
Image Credit: Stuff.tv
The screen is a bit sturdier but still has the same teardrop at the top, along with speakers, USB port, and 3.5mm jack on the bottom side. The backside contains a triple-camera setup, a fingerprint sensor, and has elegant curves. The frame of P30 Lite is made up of plastic but it gives you a feel of solid metal. All buttons are available on the right side of the body.
You don't see any Gorilla glass for screen protection and it's also not water-resistant. The device is 7.4mm thick and has just 159g weight. If we talk about its colors, it is available in Peacock Blue, Pearl White, and Midnight Black. In the end, we can say that the overall look of P30 Lite is amazing and eye-catching as compared to the rest of the devices in the P series lineup. You can buy a Huawei P30 Lite from here.
Huawei P30 Lite Display
Image Credit: Stuff.tv
The P30 Lite has a 2312×1080 HD+ IPS screen which provides more clarity, saturation, and natural colors from the angle of viewing. The size of the screen is 6.15 inches with a 19.5:9 aspect ratio. More, it contains a water droplet notch at the bottom, light on the bezels, and a selfie camera.
The P30 Lite contains an LCD screen instead of an OLED which makes it less premium than the bigger model P30. Normally, LCD screens deliver less depth than the AMOLED but deliver a little better clarity. The strength of LCD displays is their brightness and that's what P30 Lite provides.
The best thing is the availability of a temperature color wheel that allows you to adjust the color settings according to your desire. Its colors are much warm, so vivid color options may help in balancing the things. The display is much better to provide strong viewing angles and higher brightness, along with 415 pixels per inch of its pixel density. This phone is good enough to cover 93% of the sRGB color gamut.
Huawei P30 Lite Review: Camera
Just like P30, the P30 Lite also contains a triple-camera setup on the back. This arrangement contains a main 48MP wide camera with f/1.8 lens and face-detect autofocus, another is 8MP ultra-wide sensor and the third one is 2MP depth-sensing camera.
Image Credit: Stuff.tv
After these, we come to know that the primary sensor has a higher resolution than Huawei P30. But the drawback is that there is no 4k support and also lacks optical image stabilization.
Instead of 48MP, the main camera takes the pictures at 12MP. This is because of the pixel binning process, P30 Lite uses this process to combine multiple pixels to pull out a lower resolution image with better noise handling and accuracy. The photograph results are not good enough which we can shoot from P30 or P30 Pro. But it's a top device considering this price range.
The camera delivers detailed image results with great color accuracy without increasing to cartoonish levels. If you take images in a good amount of light, it delivers images with a good level of contrast. The bad thing is that the default camera mode is not very good, and can make some snapshots look a bit overblown.
Battery Life of P30 Lite
Its 3,340mAh battery with 18W fast charging is not as exceptional compared to top flagships but definitely a good one. The battery life does not last as long as you may think. But it has the same capacity which we can expect from mid-range power devices.
You can easily survive the whole by doing web browsing, using social media, answering calls, or streaming music. But If you attempt to do more than that such as playing games, then you need to charge it again. You never ever expect a top flagship feature like wireless charging from mid-ranger but at least you get a USB-C charging port.
To increase the battery life, Huawei offers a number of optimization options in the settings to limit background processes and turn off unused connectivity features. It also informs you about which apps are going crazy and draining your battery. Due to Huawei's Quick Charge technology, we can charge the phone in just over an hour with its 18W fast charger.
Performance and Storage
Huawei P30 Lite comes up with Huawei's own Kirin 710 chipset, 4GB of RAM and 128GB of storage. But you can think that this chipset is underpowered according to its price. On the other hand, there is no second thought about the RAM and battery, these are great for mid-ranger.
Image Credit: Stuff.tv
The device gives a very good performance in running daily tasks as well as when taking photos. Many apps feel a bit nimble and most of the in-demand apps take a little longer to open as compared to their opening on flagships. Moreover, animations are also not always run accurately and smoothly.
Both 2D and 3D games run smoothly without any issues or lag. But when you try to run intensive 3D games, frame rates may start dropping. You will face lag or a bit slow down in the process.
When you look at the storage, 128GB is too much to keep your favorite apps, games, important data, movies or music. Wi-Fi and Bluetooth connectivity are also on top, although you don't get Bluetooth 5 which you find in Redmi Note 7, the P30 Lite has Bluetooth 4.2.
Should You Buy This Device?
If you don't like to play games and can survive with some less performance, then P30 Lite is perfect for you. Because it is better than our expectations in some areas within its price range. It has an excellent camera and also got a very good amount of storage. So, If you are thinking of buying a mid-range device with some stuff, then you should definitely consider this smartphone.
Read more: 10 Things to Consider while Buying Mobile Phone Accessories Online