Best Ideas For Modern Bathroom Suites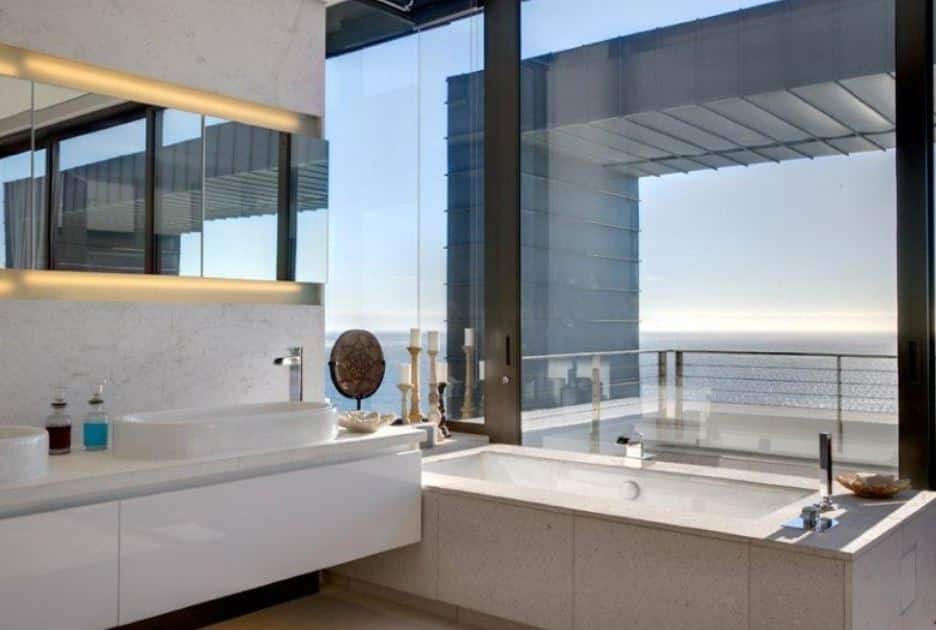 Your bathroom is one of the places where you get the absolute peace of your day or ideas to strike when your pores soak in the warm water.  The cool shower hits your face and transports you to a different world without worries about home or work.
It is necessary to maintain personal hygiene. Modern bathrooms have more than just one utility. There are cabinets, basins, cabinet and basin combos, bathtubs, floor tiles, walls, etc. Also, bathroom suites come in various shapes and sizes to allow room for customization.
Here are some of the finest modern bathroom suites by Victoria Plum:
Eden collection – This is one of the most convenient and affordable bathroom suites that provide a series of modern and fresh bathroom products. This collection exhibits a great use of space without reducing the number of bathroom items.
Comes in all white, the classic collection has a tube stand washbasin, rectangular bath with a bath screen. The tiles on the walls are checkered white which matches impeccably well with the rest of the chic design.
Elis collection – Ellis gives a more luxurious look to your bathroom with a wide sliding door, circular bath with push or sensor taps, countertop or semi pedestal basin, thermostatic triple shower valve that has a complete shower set, etc.
It also gives you the experience of a walk-in shower enclosure. The design works better with a larger space.
Hardy collection – If there was an ultimate minimalist bathroom design, Hardy's collection has to be the winner. The rimless toilet, appealing curves, amazing tapered shapes gives the perfect chic design that is in vogue. Shower valves, mounted taps, the shower enclosure at the corner complete the contemporary look.
Winchester design – Imagine living in the modern world and being transported to a different period which had been in the annals of history as the epitome of being modern.
The Winchester collection includes several carefully designed ceramic items, wooden seats; the classic slipper design enhances the beauty and perfection of an otherwise traditional bathroom. The taps mirror and shower have been kept closest to being authentic from the era.
Dulwich collection – Be in a different and live in a different one. Dulwich collection offers you timeless bathroom items. The series gives a vintage appeal to the users with its rough rustic wooden door, wooden stool, and a wooden textured toilet lid.
Designed to glow even in the smallest space, this collection gives you a luxurious experience with the ceramics in furniture and bath.
Tesi collection – Designer Robin Levien has used fantastic cutting edge technology in piecing together the idea behind this collection. It features an impressive use of shapes and cuts in toilets, basins, baths, taps, and furniture are brought together to give the users a relaxing experience.
The hexagonal tiles of different light shades create a mosaic pattern. This perfectly fits the modern lifestyle look for your bathroom.
These will change your entire outlook on modern bathroom designs. There is more collection to discover and choose from.
Read more: Best Collection Of Tiles & Stone For Bathrooms