4 Living Room Remodel Ideas That Work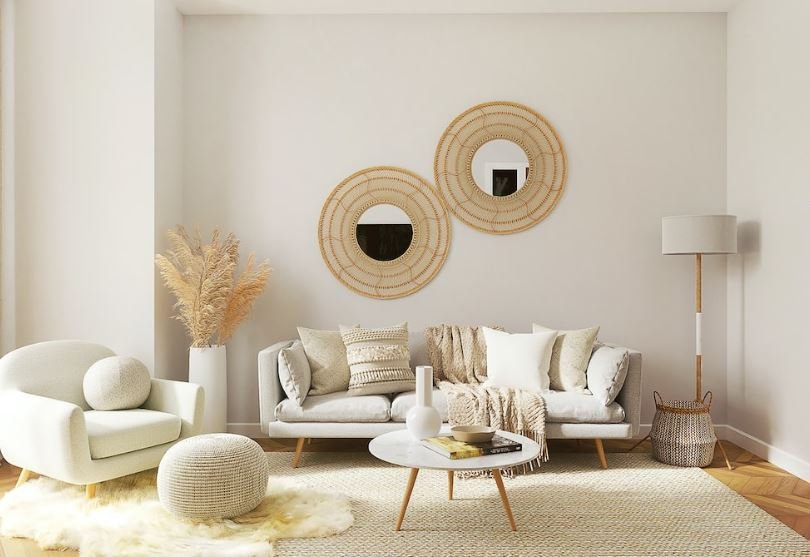 When decorating or remodelling, the living room is usually the first place you turn to and rightly so. It's where you can unwind after a long day, invite friends around for a cuppa, or even chill out on your day off – the living room does it all.
It is no wonder why many people like to frequently refresh their living room with new furniture, colours and decorations to give it that new living room feel.
Whether it's a large-scale project or a do-it-yourself job, you will be sure to adore your new space with these remodel ideas. More importantly, you will likely see a higher investment return if you're looking to sell your home in the near future.
[lwptoc]
Choosing New Furniture
When homeowners buy new furniture, oftentimes, they only consider two factors: price and design. Although these are important, they aren't the only factors homeowners should consider when trying to spruce up their living space with new furniture, especially if you're trying to get that new feeling.
When choosing furniture, you want to make sure you buy from a reputable brand to get the best quality that will last you years. Brands like Parker Knoll are great examples of quality yet affordable living room furniture.
After your quality checks, you will want to pick a theme to stick by. If you plan on renovating the rest of your room, you will want to choose carefully, as your furniture tends to shape the theme for the rest of the room.
Lastly, you will want to consider the layout of the room. The dimensions, lighting, interior design, and spacing of each room are extremely important to keep in mind.
You'll want to ensure that the furniture you buy compliments the size of the room well and works together to create a homely feel.
So long as you keep these few factors in mind when buying new furniture, you will have one foot in the door for a fresh new remodel.
Expand Your Living Room
In past years, living rooms were traditionally kept tight and compact to conserve energy. But with the open floor plan trend coming into fashion coupled with today's need for more space, buyers and homeowners are looking for larger rooms.
If you have a room adjoining your living room that you don't mind sacrificing, you can remove the wall to take over that space so long as it's non-load bearing. Whilst this may be a messy job, it's not all that complicated, and it can be done by a motivated homeowner who is willing. Just make sure that the wall does not support anything above it.
An alternative to an open plan is a broken plan home which provides small areas of privacy whilst maintaining that overall sense of openness through your living room. You can define these subspaces with half walls, glass walls, pillars and columns, or even bookcases.
Replace or Refresh Your Doors
Replacing or refreshing a door is usually at the very bottom of people's priorities when remodelling a living space. Doing this will freshen up the room more than you may realise at a fraction of the cost and effort.
With doors coming in so many colours and styles, you can take your living room to the next level to match your chosen aesthetic.
Depending on the nature of your living room, you may have a connected front door, which makes this idea even better as not only are you generating more appeal from the inside but the curb appeal too. Increasing the curb appeal will significantly boost the return on investment in your home and create a much more appealing and inviting front porch.
Choose the Right Colour Palette
Colour couldn't be a more important aspect than in the living room. Whether it is used primarily for movies, gathering friends, or reading, you name it, getting the perfect colour scheme to achieve your desired mood is important.
Interior painting is usually a no-brainer project that produces fantastic results (if done right), whilst the cost of tools and materials is so little, and it is a win-win. If you have a bit more cash to splash, you may want to hire a professional painter to make sure the job is done right and with no hassle.
While choosing a standout colour that you like may seem fun, it's worth remembering that you will want to appeal to the majority of potential buyers – given that you may want to sell your home in the future. That means using whites, greys, beige, and other neutrals that tend to be mutually liked. That doesn't mean you can chuck in a slight secondary colour here and there; after all, you live in it.