11 Marketing Mistakes we Should Avoid
Marketing is an important concept of keeping your business alive and thriving. Make sure you aren't wasting your time and money on doing business mistakes.
Small business owners or professionals can increase the chances of marketing success by avoiding errors.
Is your business idea based on market research?
Entrepreneurs fall in love with their products or services before they come into the real market.
There are so many articles present over the web on how to do marketing to get more likes, improve visibility, and ultimately increase your level of success.
Hope you are also interested to know every market concept.
Although, no matter how many great ideas you have read up on, what is important is how many points you are using on your marketing strategy.
Being a professional marketer, you should follow all the points and should consider all marketing mistakes so you can increase the chances of your blogging content value.
[lwptoc]
Here are 11 marketing mistakes to avoid while executing your marketing strategy
Not having a clear vision
When you are planning to start, firstly you need to have a vision. Here I'm not talking about vision it's all about like you have to be very clear with your thoughts. You need to collect ideas of what you're aiming for.
Before doing, you will have to ask a question like:
Who are you?
What industry do you belong to?
Are you selling a product if yes, what will it be?
Why are you creating this company?
These are just useful questions and help to meet your vision.
Have you tried a new marketing strategy and it did not work for you?
Have outsourced it to someone but you were not satisfied with their work?
Have you stopped investing when you do not get the results?
Well, let's continue this blog, and may you get the best results.
If you are ready to continue, here is how to become active and avoid all the common mistakes that become a reason for your failure.
Let's consider the fact that marketing strategy is not a bullet that solves all your business problems. However, it is an important step thatwilldetermine your success.
The most important thing to understand about marketing should avoid common mistakes. You can start doing or creatively implementing something.
Failing to create a plan
Once you know your professional or a company concept, then it is time to create a plan and execute the process. If you don't have a goal in mind, you will lose your battle.
So, let's think about where you want to be in the next year or five years. Figure out what steps you need to make to achieve your goals.
finding your marketing strategy and make sure you will rock the world
Knows who your consumers are
Here, one important thing you need to know what your brand is about. Should read your consumer mind while doing marketing, and make sure to keep track of your analytics.
Read more: Five major things that you need for your digital marketing startup
Ignoring your consumer's needs
Smart marketers always focus on trying to understand exactly what their customers need.
You should know who your customers are? Don't try to force any idea or product on someone when it's not useful to them. It is no right way to annoy and target the clients by wrong interests.
If you're not sure about your consumer's wants or their need.In that case, we need to do research. If you're still in doubt, listen to what their issues are.
Allow them to share their opinions in your website's comments section or create a poll.
Be aware of your uniqueness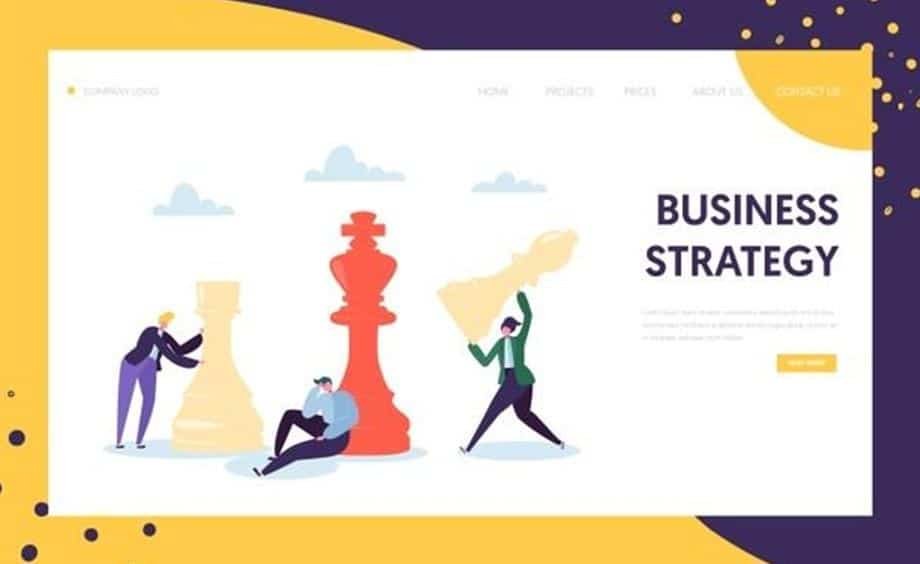 Several million people are selling billions of products, with new inventions every day. Only selling a product in the market does not make you unique, use something creative strategy to beat the market.
Be aware of what strategy you use when you do your marketing. Increase your strengths and use them to your profits. Visualize your uniqueness and make people remember you not only for what you sell but how you sell it.
Producing evergreen content
Although there are many options the most important is staying power. You'll have to create something that can be used a year or even five years or more than that.
It not only means that you can reuse and repurpose the content but the matter is, it also shows that you can generate meaningful content.
Not too shy to self-promote
You shouldn't self-promote, but have to take the time to invest in yourself. Share what you're doing and what your contribution in marketing also share within your circle of friends and family.
Allow them to share what you're doing with others or take the help of the internet.
Social media.
If You don't like Facebook or don't know how Twitter works?
If you want to be successful, then you need to be aware of the taste of people, what people like more?
If social media doesn't meet your expectations then hire someone to explore or do a Google search like social media for beginners.
Ignore your Campaign Insights, Analytics
Firstly, you shouldset your objectives and find your target audience. Make sure your campaign would work properly. Everything should be right because if the tracking record fails then the insights of a campaign are considered to failure.
It is always recommended to monitor your campaigns, keep monitoring which ads are doing good, which types of posts are getting more engagement, and from which types of platforms you are receiving most of your leads, etc.
Look at many aspects so you can decide how to move forward. If you don't understand the details, hire someone who can do it for you.
If you want to get amazing results from your campaigns, you need to be active with all the factors. You need to research the data and see how your audience is using this campaign. Use the right channels and invest time and money so wisely.
Always learn from the mistakes of others, follow the new trend and always make wise decisions.
Focus on your industry!!
If you want to start a new startup uniquely. It builds relationships within your industry and it can be a very powerful marketing tool.
Provide Best Customer service
It is a faster and driven process. Customer service is like every company looking and wants the best to best service. Every user wants to feel valued and appreciated. So once you have done it effectively and converted browsers into buyers, it will be the perfect selling.
Not allowing referrals
People feel more trust when a user is told about the product benefits than what you promise. Agree?
You should understand the qualitative and quantitative data to measure, this will help you a lot to achieve your goals and drive more traffic.
Therefore, reviews on Amazon and other websites become so active.
Ask your client for feedback so you can use it on your website. It not only serves as a testimonial to others, but it also lets you know how you can improve.
Overall, marketing is a complex process or reach your goal. However, you can save yourself a lot of time and money, hopefully, you will get closer to success with much less frustration.
Here are the world's top 10 IT companies you can take a piece of useful information from this business provider those avoid such mistakes.
What are some marketing mistakes you have prepared and wish you would have known upfront?
Share your experience and thanks for giving us your valuable time.
Read more: Build Brand Credibility with These Digital Marketing Strategies