Is MindStir Media Worth It? A Comprehensive Review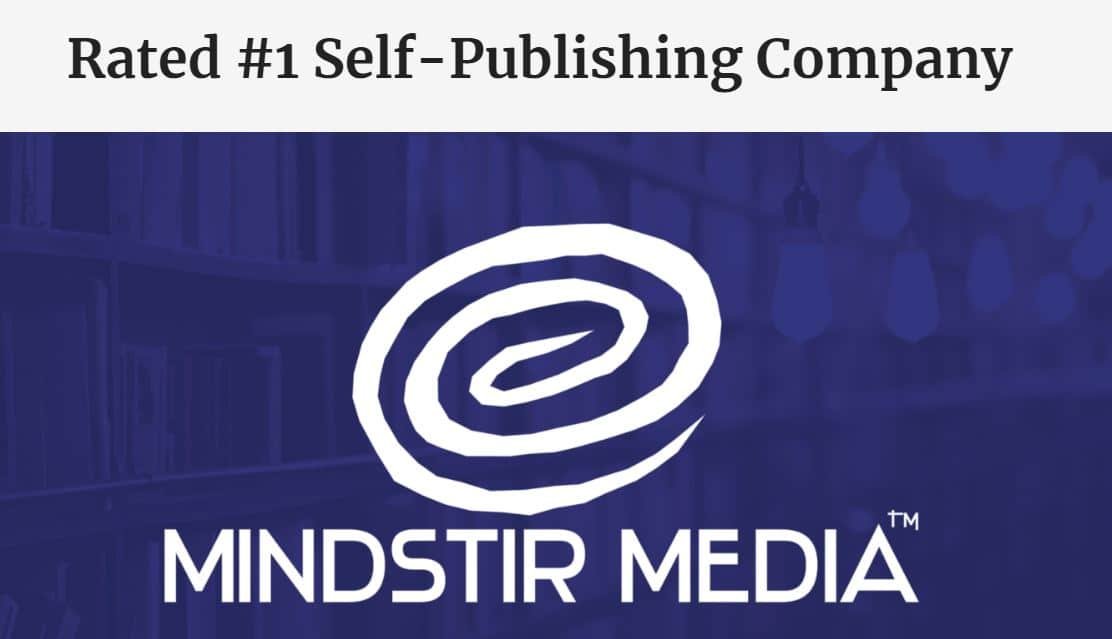 When it comes to self-publishing, choosing the right partner is crucial. One company that authors often consider is MindStir Media. Known for its comprehensive publishing and marketing services, MindStir Media has made a name for itself in the industry. But is it worth the investment? Let's dive in.
Reviewing the Publishing and Marketing Services
MindStir Media offers an array of services designed to guide authors through every step of the publishing process. These include custom cover and interior layout design, ISBN assignment, publishing in paperback and ebook formats, global distribution, and marketing services.
Unlike template-based designs often offered by other companies, MindStir's custom designs ensure that your book stands out in the crowded market. Every element of the design is tailored to your book, creating a unique aesthetic that enhances your story and appeals to your target readership.
MindStir Media's global distribution serviceensures that authors' books reach the widest possible audience. With this service, books are made available to approximately 40,000 retailers, booksellers, and wholesalers across nearly 200 countries.
This expansive distribution network includes major online booksellers such as Amazon, Barnes & Noble, Powell's Books, and Books-A-Million. Additionally, MindStir's partnership with Ingram, one of the world's largest book distributors, allows books to be listed and available for order at numerous international retailers.
By offering such extensive distribution, MindStir Media gives authors an opportunity to tap into global markets and connect with readers worldwide. This is a significant advantage in today's interconnected world, where a book's success is not limited to its country of origin. Authors can rest assured that their work has the potential to reach a global audience, maximizing their book's potential for success.
MindStir Media's suite of marketing services are designed to help authors create buzz, generate interest, and drive book sales. These services, included in various packages or available a la carte, cater to different marketing needs and budgets. Some highlights include the following:
Social Media Campaigns: MindStir Media can develop and manage strategic social media campaigns to promote an author's book. These campaigns leverage platforms like Facebook and Twitter to reach potential readers, engage with the audience and build a robust online presence.
Press Releases: Press releases are an effective way to announce a book launch to the media. MindStir Media offers professional press release writing and distribution services, targeting news outlets both nationally and internationally
Author Websites: A well-designed author website can serve as a central hub for all information related to the book and the author. MindStir Media offers website design services tailored to an author's specific needs and preferences.
Book Reviews: Positive reviews can significantly influence a reader's decision to purchase a book. MindStir Media has services to solicit reviews from professional reviewers and bloggers in the literary space.
Amazon Optimization: MindStir Media also provides Amazon optimization services, enhancing an author's Amazon page with SEO-friendly descriptions, author bios, and more to increase visibility in Amazon search results.
Goodreads Marketing: As a popular platform among readers, Goodreads offers a great opportunity for book promotion. MindStir Media can create and manage a Goodreads campaign, including giveaways, to draw attention to an author's work.
Best Seller Campaigns: MindStir is also known for helping authors achieve Amazon, Wall Street Journal and Barnes & Noble bestseller status through best seller campaigns that aggressively drive sales to such retailers.
Each of these services is meticulously executed by MindStir Media's team of marketing professionals, ensuring authors receive top-quality promotion for their books. Whether purchased as part of a package or individually, these services offer valuable resources for authors looking to successfully market their books.
How Much Does MindStir Media Cost?
The cost of MindStir Media's services varies depending on the package chosen. Their range of publishing packages start at $3,299 for the Custom Publishing Package, offering immense value for the extensive services provided. For authors desiring a hardcover version of their book, an upgrade is available for an additional $1,000.
For those seeking the ultimate publishing experience, MindStir Media offers top-tier packages that include all the basics, plus the added advantage of celebrity endorsements. These endorsements can significantly boost a book's visibility and credibility, making them a worthwhile investment for many authors.
Is MindStir Media Legit?
With over 40 literary and industry awards to its name and a partnership with Shark Tank's Kevin Harrington, MindStir Media has established its legitimacy in the industry. The company's commitment to quality and its transparent pricing structure further emphasize its credibility. Authors can rest assured knowing they are partnering with a reputable company dedicated to helping them succeed. MindStir Media was also recently named to the Inc. 5000 list of fastest-growing private companies in America, a prestigious list curated by Inc. Magazine.
MindStir Media has received rave reviews and testimonials from celebrities as well: Kevin Harrington from Shark Tank, Gary LeVox from Rascal Flatts, comedian Tom Arnold, Rick Harrison from Pawn Stars and actress and writer Mariel Hemingway to name a few.
Who is the Founder of MindStir Media?
The man behind MindStir Media is J.J. Hebert, a Wall Street Journal and USA Today bestselling author. With his firsthand knowledge of the publishing industry, Hebert founded MindStir Media to provide authors with a comprehensive, supportive publishing experience. Under his leadership, MindStir Media has grown into a leading self-publishing company, known for its quality services and commitment to its authors. In 2023, J.J. Hebert was named one of the Top 5 Entrepreneurs by LA Weekly, and the Entrepreneur to Watch by Entrepreneur Magazine.
In conclusion, if you're looking for a publishing partner that offers comprehensive, high-quality services, MindStir Media is certainly worth considering. With its range of publishing and marketing packages – as well as a la carte services – MindStir Media caters to authors at all stages of their publishing journey.