Are You An Immigrant? Here's How You Can Open a Bank Account without a Social Security Card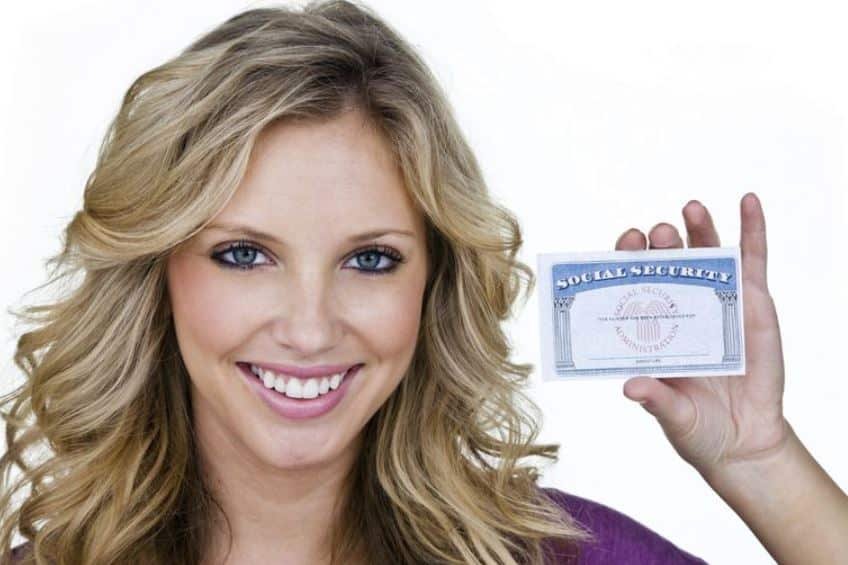 If you are a newcomer to the U.S, you can't run out of banking options. As an immigrant, you can open a bank account minus a social security card. However, you may be confused about how to set up a bank account without a social security number (SSN). Also, there're things you might require to have a bank that has your name in the U.S. Here're is how immigrants can open a bank account without SSN
[lwptoc]
What You Need As An Immigrant To Open A Bank Account
In order to open a savings account, as well as checking accounts in the U.S, the U.S Patriot Act needs banks to validate the information. This is done for people they give bank accounts to for purposes of curbing criminal activities. If you want to open a bank account, banks and credit unions will verify your name, birth date, as well as address. Also, opening a bank account without ssn may require you to provide a government-issued identification number like social security number. An individual taxpayer identification number (ITIN) is also critical in the account-opening process.
ITIN As An Alternative To Social Security Number
An ITIN or taxpayer proof of identity number involves a tax-processing number that an Internal Revenue Service uses. It's a nine-digit number issued to people who work and live in the U.S. but do not qualify for social security number. An ITIN is also the number that IRS uses to trace revenue and taxes owed for undocumented migrants. Having an ITIN doesn't qualify you for the following:
Working in USA
Entitlement to social security benefits
Earned Income Tax credit
However, it assists you to get set up with checking and savings accounts. If you wish to open a bank account using an ITIN, you have to apply for your taxpayer ID as the first step. You can then fill out Form W-7 application for IRS Private Taxpayer Identification Number. Sign and date the form, submit it to IRS with identity proof.
Using mybambu App To Send Money Internationally
Bambu is a bank without borders and anyone can use it to transfer money. It doesn't matter your immigration status as long as you have a foreign ID. Also, no SSN is required. Bambu endorses financial inclusion to the unbanked by offering numerous financial solutions delivered via mobile devices. Also, it gives the unnoticed audience a suitable, secure, and cost-effective method of managing their finances. With Bambu, banking becomes easy with no monthly fees, as well as free account setup. It doesn't matter who you are and where you're located in the U.S.
In addition, you can use your digital card immediately by connecting your Bambu Card to Apple Pay, Samsung Pay, as well as Google Pay. And you can make purchases with your free Bambu Visa, which is accepted anywhere. If you need convenient top-up services when it comes to major carriers in the U.S and Latin America, Bambu is the way to start. Fortunately, you can carry your card anywhere you go since Bambu provides physical and virtual cards. When opening your mobile bank with mybambu, you'll receive a USD 10 reward.
Bambu helps with international currency transfers, domestic, as well as universal bill payments. It also helps with local and global phone top-up and peer-to-peer transfers. You can even add cash to your Bambu account at trade shops. Another thing about Bambu is that you can send cash instantly to family, as well as friends at more than 40,000 cash-out locations in Latin America. With Bambu, you can access over 8,000 bill payment providers in the United States, as well as Latin America. Did you know that in the U.S. you can access over 120,000 retail stores with Bambu? Well, with this app, you can find a shop near you, which can be convenient, cost-effective, and stress-free.
Immigrant Bank Account Requirements
Banks and credit unions have requirements like the minimum deposit requirement that you have to meet. But this depends on the bank you choose. For example, free virtual bank account no ssn can open checking accounts or savings accounts using $1 only. But a traditional bank, such as Bank of America, requires a deposit of $100 and above. Your bank can offer you the following few ways to make your minimum deposit in order to open an account.
Funding your account using an individual check
Receiving a cashier's check from your present bank
Setting up a bank-to-bank transfer
Depositing money proved
Also, know that certain banks can charge you a monthly fee, except when you keep a specific amount of cash in your account. Others might pay you a lower interest rate in your savings account when you maintain a lower balance versus a higher balance.
When it comes to free virtual bank account no ssn, you may get a better combination of minimal fees, as well as higher interest rates, unlike the traditional banks or credit unions.
Conclusion
The banking business's traditional documentation necessities can appear like an impossible hurdle for non-U.S. inhabitants. But, many banks, as well as credit unions are ready to take different forms of ID. Obtaining an ITIN, a bank account without ssn, or opening a checking and savings account requires some effort. You may even need a loan as an immigrant to make a difference in pursuing a better life.
Read more: Types of Bank Security Systems & Tips to Select a Certified Security Company