7 Strong Reasons Why You Should Invest In Wingback Chairs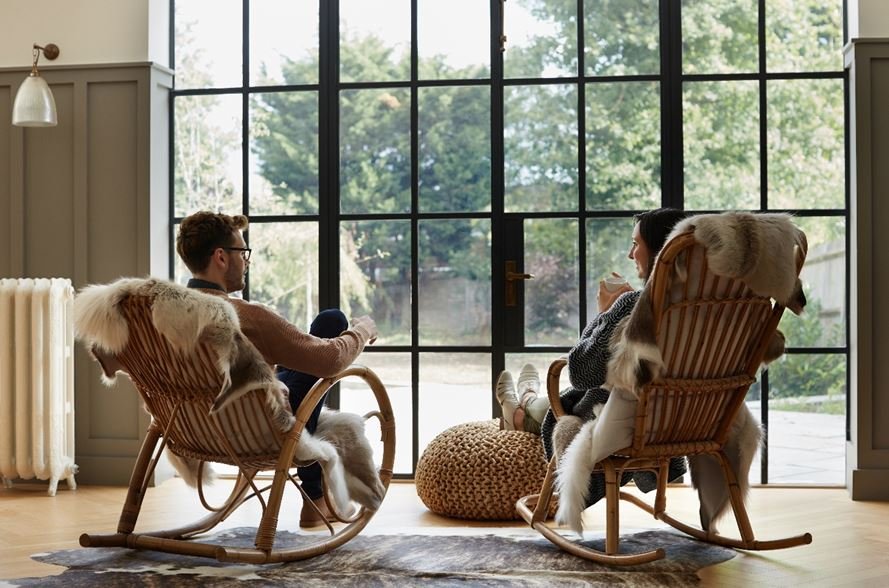 Nowadays, wingback chairs have become a new trend among buyers. These chairs add a bold look to your interior alongside offering a comfortable seating place. Wingback chairs get their name from the extended wings attached to their back, extending to the armrest. The wingback armchair has numerous advantages over other chairs available for your home.
Buying a vintage wingback chair offers myriad benefits that you should definitely consider when buying a chair for your house. Below are the advantages of investing in a wingback chair.
Keep Your Warm At Fireplace: The wingback accent chair was primarily introduced as a chair for the fireplace. Later it became a fashion trend and became popular among the buyers. Its wings provide broad coverage for your body and keep you warm for a long. These chairs are specially designed to offer a covered sitting area that locks heat and gives comfort.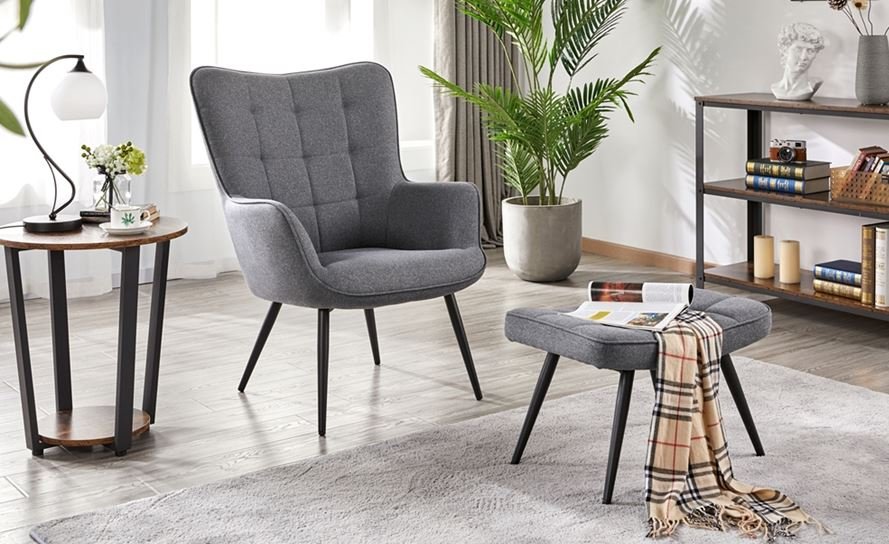 Give Appealing Look ToYour Interior: This chair comes with a tall back supported by protruding wings that give it an appealing look. Putting a single wingback chair in your living room or guest room can boost the overall beauty. That's why faux leather accent chairs are highly opted, as a single piece can make a big change in your interior. Presently, you can find numerous designs of these wingback chairs to choose from.

Fully Comfortable ForLong Sitting: If you have a habit of sitting for long hours, this chair is the best investment for your home and your health. It is built with a low height, tall back, and supporting wings. Armchairs and accent chairs are even better that provide you space to rest your arms and sit for long without witnessing pain or tiredness. In totality, you get complete comfort and adequate sitting space.
Fit Anywhere You Want: Different chairs have different uses, which makes them restricted to limited uses. E.g., outdoor chairs won't fit your living room. Instead, these chairs will degrade your interior look. However, wingback chairs are perfect for anywhere you find in your house. It can justify its presence wherever you put it without compromising the internal beauty.
Available in multiple Colours & Designs: Colour options are numerous when it comes to these chairs. Moreover, you can also select some great designs available in the market. Many furniture brands do offer these enduring chairs with colour and design versatility. You can make a selection based on your requirement and budget.
The best part of buying these chairs is their adaptability. It means you can buy these chairs to match with any other furniture available in your living room, dining room, or guest room. From vintage to modern designs, these chairs come in various buying options.
Today, these chairs are prominently visible in clubs, living rooms (houses), and offices. Its versatile design, premium quality, and utmost comfort make it a dominating buying option in the market. With that said, you can now decide whether your house needs a wingback chair or not.
If you have already invested in a wingback chair, you should know the maintenance practices. Below are some maintenance tips that will help you keep your chair in good condition.
Protect It From Sun: You should always keep your chair under a shed. You can bring it under sunlight only if it is built with a UV-resistant fabric. If you have other material used on the chair, you should prefer putting a cover on it.
Protect It From Radiators: Radiators are yet another problem for your chairs. You should always keep them protected from radiators that invite dust and add a layer to your chair.
Clean It Regularly: It's good to clean your chairs once or twice a year. Prefer using a vacuum cleaner to remove the dust and bring it back to life. If you want to use specialized cleaning products, research well before finding the right cleaning agent for your wingback chairs.
Do Regular Dusting: Regular dusting is a good practice to remove normal dust from the chair and minimize your deep cleansing efforts.
With that said, you are well educated to buy a wingback chair and maintain it for long. What more tips do you want to share with the readers?
Read more: Add Style and Function to Any Room Using Accent Chairs