5 Trendy French Outfits You can Try Out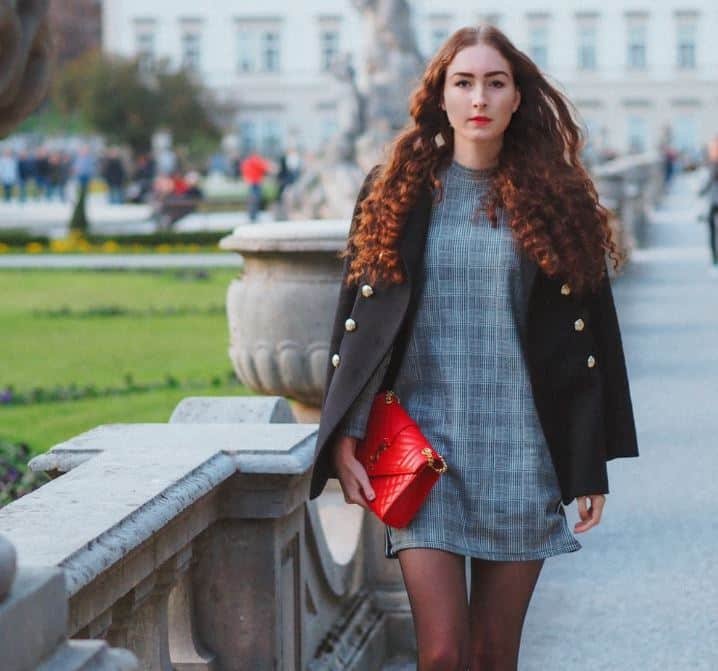 French fashion is famous for its chic and cool casual style that is not burdensome. Even in the summer heat, a French woman looks completely perfect, and you can even see them in your dreams.
There must be something different out there. Well, not much! A stylish French lady has a lot of tricks to make her look classy and trendy.
Women worldwide have been trying to imitate the French style for many years. It is easy and characteristic. The "romantic and carefree Parisian" style is often modeled by bloggers of all nationalities.
Their clothes are mostly casual chic with vintage jeans, checkered blazers, and many leather boots, and the outfits are pretty but not too flashy or too harmonious.
They are so light that there is a chance you won't notice them from the street. In this post, I will share some easy ways to emulate this French-style together in both the summer and winter seasons.
[lwptoc]
Black blouse with straight denim jeans
In general, you won't find jeans in most summer wardrobes, but a quick glance at the Instagram account of the French influencer reveals that jeans are still an integral part of French girls' styles.
For a stylish and casual look, it's hard to go wrong with lightweight skinny jeans with a slim hem. Pair it with a lightweight patterned top, low-heeled pumps, or an espadrille or woven bag for an effortless, casual look.
Cropped cardigan with a slip skirt
Using a neutral color palette and a small and versatile wardrobe will make your outfit more cohesive and make the overall dressing process easier. Browns, nudes, light browns, creams, whites, and even blushes all work well together, so you don't have to think about what to mix and match.
This white slip skirt and cropped cardigan create the perfect simple solid color look and go well with other neutral accents like these strappy sandals. But if that's your style, don't be afraid to add color!
Cropped cardigan silk slip dress
After all, many French women will tell you that it's hard to find stylish summer clothes if the clothes you're wearing aren't comfortable. Natural materials such as cotton, linen, silk, and light wool are good choices because they are breathable in hot weather.
The silk summer dress is one of French women's favorite comfy and lightweight items. These slip dresses can be worn top or bottom and can be styled in various styles. A cardigan over the top is perfect for a little warm-up on a cool summer day and enhances an interesting texture to your look.
The statement coat
It is a jacket that becomes a point no matter what you wear. Whether it's a formal dress, jeans, or a simple T-shirt, a statement blazer will change your look by adding a splash of color.
When fall comes, the easiest way to look chic is to wear a coat that others might think is your business card!
You can get a chic overall look no matter what you wear. So get dressed in this orange-trimmed coat, and you will undoubtedly become the city's fashionista!
Pointed sandals or boots will perfectly complement such an ensemble.
The Floral Dress
Dresses with floral prints are one of the staples of a French woman's wardrobe. You may have seen thousands of photos of French influencers in floral dresses.
This cute print looks elegant and trendy and can be worn in many ways. However, many crave the iconic style that French women easily wear. The classic French style exudes a light, calm and feminine charm. Anyone can acquire this with barely a few key parts in their wardrobe.
There are so many lovely flower dresses with different flower patterns. Some of the unique French clothing by Blue Illusion is where you can find the best-picked dresses. The Flower Prints category has many several types to select from. So many beautiful floral prints go well with bright spring or summer outfits.
Conclusion
French styles are hard to find and seem perfect, but there are many ways to create this French look. Stick to classic silhouettes, fabrics, and colors, and remember less is better, and you'll find that the French style is effortless than you think.