Types Of Home Decor Styles With Traditional Rugs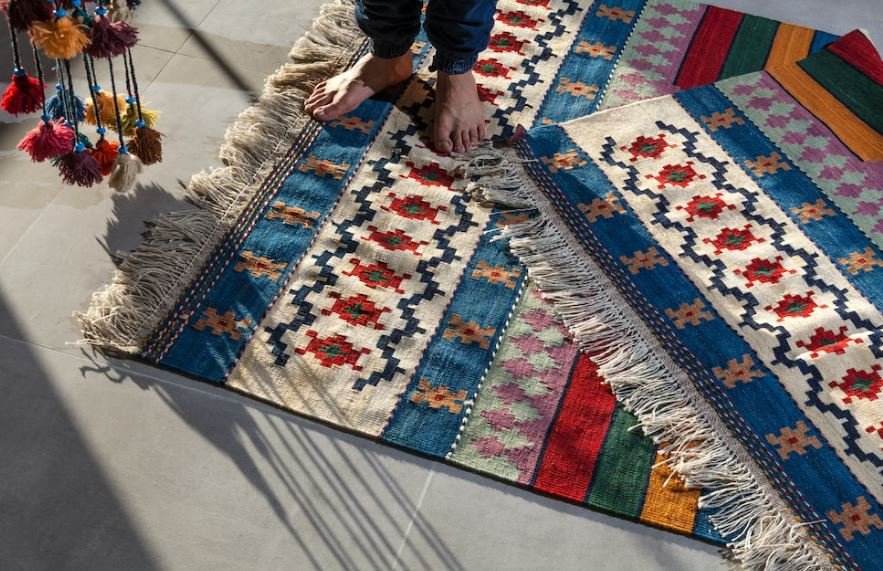 Traditional rug designs are versatile and can add a focal point to any room. You can use them in a variety of rooms throughout your home, from your family room to your office. Traditional rugs are ideal for areas with hardwood floors, such as living rooms. You can also use small accent rugs in smaller areas, such as tables or end tables.
Artisan Style
The artisan style of rugs is rooted in traditional Persian, Turkish, and Tribal motifs, and draws inspiration from their history. However, these rugs are often redesigned, simplified, and recolored to express the spirit of traditional rugs in a modern way. These rugs can range from floral Persian rugs to geometric Caucasian rugs. The resulting look is both classical and modern, bringing a fresh perspective to traditional styles.
The Artisan Collection is a stunning exhibit of traditional rug artistry. Each rug is handmade with a close-cut pile and is crafted with vivid hues and heirloom quality. These rugs also feature imagery and colors that are reminiscent of those found in the finest oriental carpets. The Artisan Collection is an excellent choice for creating a room that combines traditional charm with modern style. Artisan rugs are mostly made up of viscose rayon as well as other materials. 
Transitional Style
Transitional style rugs are the perfect choice for rooms that need a soft yet stylish look. These rugs are known for their subtle patterns and soothing colors. They often feature a modern take on classic motifs, such as damask and scrolls. You can use these transitional-style rugs in combination with more traditional styles.
Transitional-style boho rugs are ideal for large rooms. Using two similar-size rugs in a large room adds dynamic diversity to the room. When deciding which style of transitional rug to use, consider the color scheme of your furniture. In many cases, a transitional rug can match the colors of your other pieces of furniture.
These rugs mimic the look of traditional rugs, but they feature modern colors and patterns. Transitional rugs may have geometric or floral patterns, but they may also include impressionistic patterns. They may also have fewer colors and fewer borders.
British Colonial Style
The British Colonial style features high ceilings, sweeping arches, and soft, white plastered walls. Accessories in this style can be anything from exotic rugs to handcrafted pieces. The decor also features a mix of modern and traditional pieces, such as wood carvings and bamboo. Its eclectic look makes it a great choice for those who enjoy displaying their favorite souvenirs from the world.
The British colonizers often moved into airy plantations and hillside houses that were cool and comfortable. As such, they often used furnishings from home. The furniture in this style was made of wood or other natural material, which blended well with the humid, tropical climates. White-washed walls, meanwhile, accentuate the feeling of lightness and contrast with the darker furnishings. Sheer linens and cotton were also used for window coverings, which helped to filter light.
Nautical Style
To achieve a nautical style, choose rugs that are woven with natural fibers. Natural fibers like wool and sisal can make your room feel breezy and inviting. Also, choose a rug that is a neutral ground for your decor. This look is perfect for any room in your home.
The nautical look is a timeless look that is easy to replicate. The combination of natural shades and seaside charm makes coastal decor very versatile. It also can easily be steered into more sophisticated waters. Adding rugs that feature ocean-inspired colors will help you get the desired effect.
Retro Style
Retro-style home decor is a trend that has recently gained popularity. It is stylish and nostalgic and appeals to people of all ages. It can make a room feel like it is in the seventies. It can be an excellent way to mix and match design elements and create a cohesive look.
Rugs with different patterns can be mixed together for an exciting look. When mixing patterns, choose ones that contrast with the patterns of your furniture. You can also use stripes or smaller patterns to contrast with the overall look. For example, you can use striped rugs to break up a pattern on your furniture.
Traditional rugs can be paired with other interior design pieces, including bronze decor and warm wood. In addition, they pair well with soft-edged furniture and luxurious draperies. Dark-colored traditional rugs, on the other hand, can add a masculine feel. If you want to keep the space feeling light and airy, try to match your rugs with lighter accessories and accents. Regarding quality, you can also use viscose rayon as the material for your rugs. Viscose is one of the softest materials suitable for human and animal skin. There are other purposes of viscose rayon as well.
Lastly
There are many types of home decor styles that work well with traditional rugs. Some of these styles include Arts and Crafts, Russian, and mid-century modern. These styles are rooted in traditional styles and use a classic mix of modern and traditional furniture. These styles are often described as being elegant and simple.