Easy And Quick Steps To Choose The Best Curtains For Your House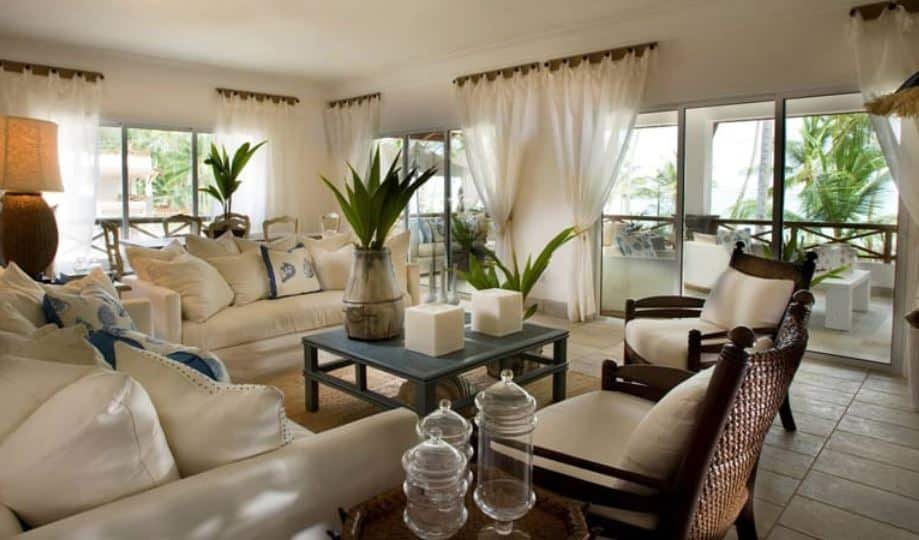 So you've made your home feel quite cozy, but there's still something missing – it's the curtains!
Curtains are the single most important factor in your decor, no matter what theme or style you're aiming for. You can set the tone of your own home in an instant by simply picking the right window coverings!
There are tons of curtains available that feature mixed materials for a more interesting design. And they can even be finished with ruffles, beads, or other accessories for an eye-catching final touch.
We know that adding a flair to curtains can be tough, so we are here to help you with expert tips for picking out your next curtains. Let's go.
[lwptoc]
Pick The Right Fabric
The material will depend on the look of the curtains and your room. There are many options, from sheer and lace to brocade and heavy velvets.
The factors defining which material you should go for are the amount of sunlight you want your home to have and the mood of the decor. For example, if you want a lot of light through and have a minimalist designed room, you should opt for lighter fabrics.
If you are maximalist in your design approach, heavier materials will look better. You can get good quality fabrics of all kinds from All About Fabrics, and their quality is top-notch.
Choose The Color Wisely
Your curtains should complement the furnishings in your room. You have to think about ways to bring a sense of togetherness into the room, which ultimately makes the decor look the best.
You have to make sure that your drapes work well with, complement, and bring out other aspects of the room. For example, in a room with many wood furnishings, it's probably a good idea to go with a subtle color for the drapes.
On the other hand, in a room that has a very specific color theme going on, perhaps a bold contrasting color would be better. The main thing is that whatever color you choose for your drapes should ultimately complement the room's overall effect.
Be Clear On Your Pattern Approach
If your room is predominantly solid colors, take a chance and experiment with patterns on your curtains. There is no absolute rule that says you can't use patterns and texture in your curtains.
However, the general rule is to avoid overdoing anything. If you already have a room with a lot of visual interest, such as a textured rug or patterned cushions, it makes sense to keep your curtain pattern simple and vice versa.
Select The Correct Length
If you want your room to appear larger, the first thing you should do is create an illusion of a high ceiling. Floor-length curtains are popular right now because they make a room look spacious.
You can choose a slightly longer curtain if you want your curtains to look more dramatic. It's not a problem if your curtains puddle on the floor because it's trendy right now. But if you have kids or pets, you might want to choose a curtain that's only a couple of inches above the floor because pets might chew on it and kids might injure themselves by tripping on it.
Decide Between Lined And Unlined Curtains
This is where you think about the functionality of your curtains and drapes. Suppose the curtain hangs on the window that receives a lot of natural sunlight. In that case, a protective lining can help it last longer by protecting them from fading easily because the sun makes everything fade faster.
Also, two layers give you the extra flexibility to choose how much privacy you desire. So, opt for something more opaque if you want complete privacy, or be brave and try something lighter if you want some sunlight to peek through!
Conclusion
We know that picking your next curtain can be tough. We hope that our blog post has helped you make the most informed decision possible.