8 Ways How to Reconnect with Nature and Improve Your Life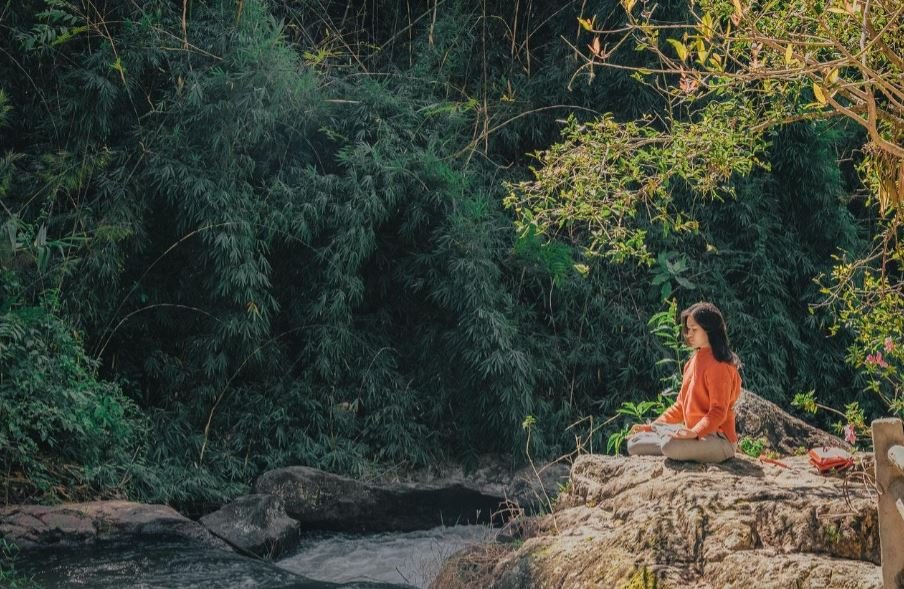 We've all spent two years basically confined to our homes and many people have started to feel the consequences of isolation and not spending enough time in nature. Being outdoors has plenty of benefits for our wellbeing, such as reduced depression and anxiety levels, improved sleep, and lowered blood pressure.
However, if you were a homebody before this whole pandemic situation, you might not even know what options are at your disposal if you want to reconnect with nature and experience all the benefits. With that in mind, here are some interesting ways how you can improve your life by turning to nature and all its restorative properties.
[lwptoc]
Bring nature into your home
For some baby steps, you can consider bringing nature into your home. In case you're thinking about home renovation, you can install some bigger windows that will shower you in more natural light. Remember to air your home often as well, in order to have plenty of fresh air. Then, you also want to add a few plants to your rooms. Every room can benefit from a houseplant and there is a wide array to choose from that can fit in no matter the conditions you can provide them with. From the bedroom to the bathroom, you can find many low-maintenance plants like pothos, snake plants, ZZ plants, and peace lily. Indoor plants will not only make your living space more pleasant and beautiful and bring you closer to nature, but they will also provide you with some health benefits like cleaner air, better focus, and decreased pain. Perhaps you're considering a bigger project. In that case, you can look for a way to create an indoor-outdoor living area where the flow will be uninterrupted.
Start spending more time outside
However, simply filling your home with houseplants is not enough to experience all the perks that come with being outdoors. For instance, you will not be getting the necessary amount of sunlight that helps our bodies produce vitamin D and thus lower depression levels. With that in mind, you should start spending more time outside. If you have a backyard, you can consider transforming your garden so that you have a pleasant outdoor space where you can spend a few hours every day. You can have your coffee in the morning on the patio, read a book in your cozy nook, or just sunbathe for 20 minutes. On the other hand, if you work from home, you might not get a chance to get out even for the commute to the office. In that case, walk a bit around your neighborhood or go to the supermarket. Just being in the fresh air and getting some sun will do you good – remember to put on sunscreen, however, no matter how long you will be outdoors.
Take up gardening
If you have a yard, you can also take up gardening. This amazing hobby comes with all the benefits of spending time outside, as you will be getting enough sun and fresh air. Moreover, gardening for an hour is considered to be a proper workout, seeing as how you'll be dragging heavy bags of soil, carrying plants that need replanting, and constantly bending over and kneeling. Plus, no matter if you opt for a flower, herb, or veggie garden, you will surely want to follow its progress on a daily basis, which will get you outside in no time. Of course, you shouldn't overlook the fact that you can also produce delicious, organic food that will give you a sense of accomplishment too. Finally, if you're dealing with an injury of sorts, keep in mind that gardening is often recommended to patients as a way to heal faster.
Go camping
Perhaps you're looking for an immersive experience that will help you feel like one with nature. In that case, you can think about going camping. If you've done this before, you surely know that you need certain equipment and preparation for everything to go smoothly. In addition to looking for the right spot, you should also ensure you have a tent, a sleeping bag, pad, and pillow, a table and chair, and some essential tools like a first-aid kit, pocket knife, portable charger, batteries, flashlights, utensils, and bug spray. You shouldn't forget about food and water either. While you can try this on your own, it might be a better idea to gather a group of friends to ensure you're safe and don't get lost. That being said, you can consider locations such as Scotland, New Zealand, Tasmania, or Patagonia.
Plan a fun outdoor adventure
Perhaps simply staying at a campsite is not your preferred way of having fun when outside. Fortunately, there are countless other ideas to consider. For example, you can travel to a destination that is completely different from what you see on a daily basis. Maybe a trip to the beach where you can sit in the sun and relax for ten days is the right way to go. You don't have to do anything but sunbathe so think about a trip to the Whitsunday Islands, Bora Bora, and Thailand. On the other hand, maybe you'd like to go to the mountains and explore various trekking opportunities that places like Peru, Nepal, and Tanzania offer.
Or, maybe you'll want to explore Croatia's breathtaking scenery through its hiking trails as an incredible outdoor adventure. With towering mountains, pristine forests, and stunning coastal routes, there is something for everyone. Hiking Croatia trails are well-marked and well-maintained, making them perfect for a day hike or a longer trek. And with so much to see and explore, hiking in Croatia is an experience you'll never forget.
Moreover, some beach locations like Italy and Greece also come with hiking opportunities so look into the right option.
Meet some amazing animals
When trying to connect with nature, you cannot overlook animals as they are a vital part of the environment as well. If you already have pets, you can simply take this chance to spend more time with them outdoors. What is more, you can also consider adopting a dog as you will need to take it outside several times a day and you will have someone who will always be by your side. On the other hand, you can also look for all sorts of animals in the wild. Perhaps your area is known for the variety of birds that live in it. Why not get a pair of binoculars and keep an eye out for some rare species. Maybe you prefer marine animals. In that case, you can choose from countless destinations. For instance, if you'd like to see some humpback whales, then going whale watching in Perth might be the best option. Furthermore, the Galapagos Islands are home to giant tortoises, penguins, sea lions, sharks, marine iguanas, and many more. A trip to the Maldives can bring you face to face with giant manta rays. However, if you'd rather stay on land but don't really want to see them in the wild by yourself, there are countless options to take into account. Zoos and conservation areas are a great choice but remember to check if they are accredited and managed properly.
Take your workouts outside
If you're someone who loves exercising, keep in mind that there is no need to be stuck at home or in the gym in order to improve your fitness level. There are many ways how you can take your workouts outside too. We've already mentioned countless methods that you can use to stay in shape while outside. From walking and hiking to swimming, there are so many options at your disposal. What is more, you can also take up cycling and mountain biking which will not only keep you in shape but also show you some breathtaking sights. Then, even if weightlifting, HIIT, tai chi, yoga, and stretching are more your style, these can all be done outdoors as well. If you're feeling self-conscious and don't want to exercise in a park, you can do it in your own backyard or visit a friend with one where you can work out together.
Consider a nature retreat
In case you've been feeling overwhelmed with your obligations and bad news, it might be time to consider a secluded retreat. This might be the best option if you're not interested in adrenaline-filled excursions and simply want to relax and escape the everyday hustle and bustle. Fortunately, there are countless alternatives to think about as these come in different forms. For instance, you can just rent a lodge in the middle of nowhere, be surrounded by nature for a few days, and recharge your batteries. On the other hand, you can also look for a spa or wellness retreat where professionals will guide you and structure your day so that you make the most of your trip. In addition to massages, meditation, and spending time in nature, you can also think about forgetting about your phone while you're there and having a digital detox. Notify everyone where you'll be so that they're not worried when you don't pick up the phone or reply to their texts and use this opportunity to stay away from social media that might be ruining your day with its negativity.
As you can see, there are so many different ways how you can reconnect with nature and experience all the benefits that it comes with. Regardless of whether you prefer relaxing or staying active, there is definitely something you can try.