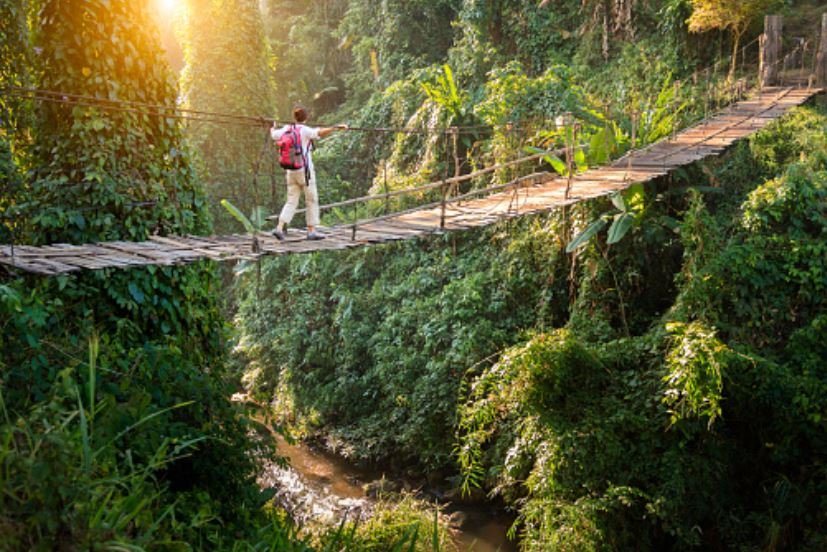 Your care and concern for the environment may have you wondering about your behavior the next time you travel. It is possible to travel and maintain your environmental consciousness. Here are a few suggestions for how you can balance traveling and caring for the earth.
[lwptoc]
Travel Smart
Perhaps you drive an electric car when you are at home but are traveling by airplane for your next trip. This may leave you feeling that you are unable to make environmentally friendly choices in regard to transportation. However, there are options for you that will allow you to travel and stay true to your eco-consciousness. If you are in an area where driving is not required to get from location to location, you should take advantage of walking, biking, or scootering. Quite often, dense cities will provide a variety of manual transportation options for those so inclined. Taking commuter trains or buses can also be a great way to get around in most locations across the country. However, if you need personal transportation options that are more long-term, you can reach out to car-sharing services such as Avail, which allow you to borrow a car from an individual rather than rent a vehicle from an agency.
Prepare To Reuse
As you plan your daily trips to various locations throughout the city or area you are visiting, be prepared in order to avoid waste. Bring your refillable bottle and your reusable utensils for your fast dining options. These are easy and simple ways to avoid waste, as you can pack these items and then wash them at the end of the day.
A reusable shopping bag can be folded to carry in your purse or backpack in case you need to buy groceries or purchase some souvenirs.
Shop Green
Technology provides you with a lot of ways to avoid waste and be environmentally friendly while you travel. Beginning with your flight, you can go paperless and use your smartphone rather than print a ticket. When you are shopping and the option is given, select to have your receipt emailed or texted rather than printed.
Another way to be greener while you are traveling is to pay attention to the purchases that you make. Think about whether you are purchasing items that were made sustainably or from sustainable materials. Making deliberate choices about how you spend your money allows you to not only support the environment but also to send a message about what is important to you. Purchasing sustainably made products or items that are made from sustainable materials supports businesses that prioritize the environment.
The environment and its importance to you is not something that goes out the window just because you are traveling. With a bit of planning and intentionality, you can continue to be mindful of the choices you make and how they affect the environment. So, do not let a trip throw you off and derail your priorities. You can maintain your environmental consciousness while enjoying yourself and exploring your destination.