A live casino allows you to play some of your favourite games, like blackjack, roulette, online slots and baccarat. These games will be streamed from studios straight to your device. Therefore, you are receiving an experience as close to being in a land-based casino as possible. You'll be able to interact with the real human dealers and play just like usual.
How Does A Live Casino Work?
When you join a live dealer game, you are given a virtual seat at a table through a video feed. High-definition cameras positioned strategically around the studio give you different views of the table, cards, wheel, or dice – just as if you were there in person. You place your bets through your device as you watch the action unfold live rather than playing against a computer algorithm.
The live dealers are professionally trained casino dealers who run the games and interact with players as if they were in a land-based casino. Dealers engage players through live chat features and call out bet placements and results. This personal touch helps immerse players in the action.
Behind the scenes, optical character recognition (OCR) software translates the dealer's movements into data for bet placements and game outcomes. This technology tracks the action in real time and presents it to the player's game screen, and accounts for seamless, instantaneous gameplay.
Regulators closely oversee live casinos to ensure fair play. Reputable live casinos hold licences in regulated jurisdictions and use certified gaming equipment and studios. With accountability measures in place, players can enjoy the live social experience knowing the games are legitimate.
The lifelike streaming quality and real-time interaction draw players into an authentic casino environment with added convenience. Live casinos merge the best of online gaming and land-based gambling for a dynamic new playing experience.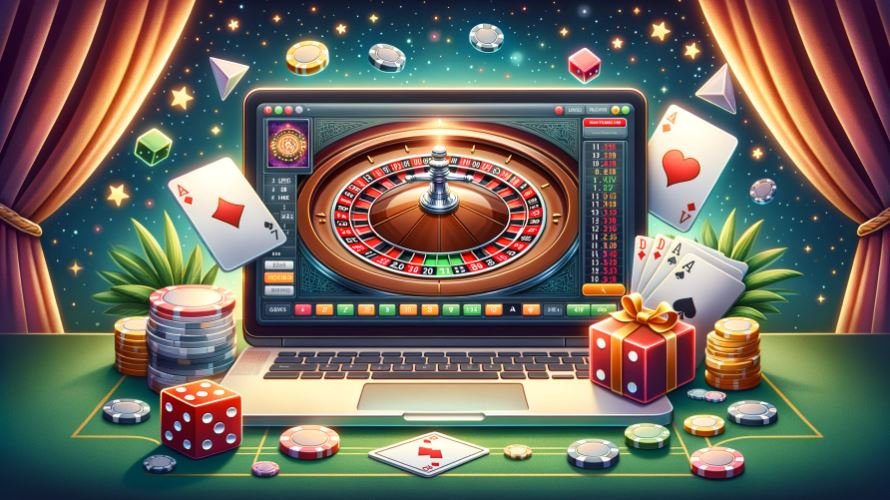 Are Live Casinos Better?
Live casinos offer some appealing benefits, but traditional land-based casinos still retain certain advantages. There are pros and cons to both options that players should weigh.
Some key positives of live casinos include:
Convenience – Players can access tables instantly from home without travel. Games run 24/7.
Expanded options – Live casinos offer more game variety, like unique game shows. Players can easily switch between tables and game types.
Efficiency – Games run faster without players having to handle cards/chips. Payouts are instant.
Sociability – Chat features allow player interactions. Live streaming captures crowd energy.
However, land-based casinos have their perks:
Atmosphere – The excitement and sights/sounds of a real casino floor are hard to replicate.
Complimentary gifts – Physical casinos provide free drinks, rooms, meals, and more.
Security – Players may feel safer with real chips, cards, and cash. Live stream hacking is a rare risk.
Staff attention – On-site staff provide faster service. Live dealers split focus among many players.
Tactility – Handling real cards and chips enhances the experience for some.
In the end, both options are valid ways to enjoy casino gaming. Live casinos are better for those wanting more convenience, activity, and flexibility. Land-based casinos offer a more sensory, high-end experience. Players should consider their priorities and playing style to decide which option suits them best. There's merit to both formats.
Can a live casino see you?
No, live casino dealers and staff cannot see individual players through the live video streams. The live casino experience is designed to make players feel like they are at a real casino table, but the technology does not enable actual two-way video interaction.
Here are some key points on what live casino dealers can and cannot see:
Players can see the dealer and table, but the dealer cannot see or hear individual players. The live stream only goes one way.
Dealers can view a feed of the table they are controlling, as well as a chat box where players type messages. But they cannot see who is typing or their physical appearance.
Player info like username, account balance, and bet amount does appear on the dealer's screen. But no personal identifying details are shown.
The dealer can verbally interact with players through the live chat, responding to chat messages. But it is not a real back-and-forth conversation with live video.
Casino surveillance can monitor the video feeds but not identify individual remote players. Their focus is oversight of the studio and dealers.
So, while the live experience mimics a casino environment, it preserves player privacy and anonymity. Casinos take precautions to avoid sharing any identifying player details with live dealers. Players remain invisible to the casino while enjoying the interactive gameplay.
What Games Can You Play At A Live Casino?
Live casinos offer a wide selection of classic casino table games facilitated by real dealers in real-time. While game libraries differ across sites, popular live dealer games include:
Live Blackjack – Players try to beat the dealer's hand by getting as close to 21 as possible without going over. Options like side bets and Early Payout add variety.
Live Roulette – A wheel is spun, and players bet on where they think the ball will land, options including individual numbers, colours, odd/even, columns, and more.
Live Baccarat – Players bet on which hand between "Player" and "Banker" will be closer to a point value of 9. Side bet options like Pair Plus are available.
Live Poker – Games like Three Card Poker and Caribbean Stud Poker pit players against the dealer. Bonus jackpots like Progressive can up the ante.
Live Craps – Two dice are rolled, and players wager on outcomes like the total value or specific number combinations, mimicking a lively craps table.
Live Game Shows – Dealers host unique games, like Monopoly Live or Deal or No Deal Live, with bonus rounds and prizes.
In addition to classic table games, live dealer options also include live wheel spins, poker tournaments, and interactive game shows modelled after popular television concepts. The variety adds excitement and novelty.
With professional dealers leading games in real-time, the action unfolds just like in an on-site casino – but from the comfort of home. Players get to pick from their favourite games for an authentic playing experience.
Summary Of What Are Live Casinos
Live casinos are a great place to play some of your favourite games from home or on the go. Live casinos offer the land-based casino experience on many different devices with a secure internet connection.