What to Ask when Buying a House
The home buying process is an exciting but stressful time. You need to make sure you are prepared for the financial commitment and consider your family's needs when looking at a new house. The key to a successful purchase is asking the seller and your agent the right questions throughout this process.
The best way to find the perfect home is by asking questions. What are the schools like? How close will this house be to work? Is there a neighborhood association or HOA fee that I need to pay? These are all critical questions, but they're not always easy to answer. That's why we've put together this list of what you should ask when buying a house. This post will guide you through what to ask when buying a home so that you can be fully informed about all aspects of the property before making an offer on it.
What are the property taxes like in this area?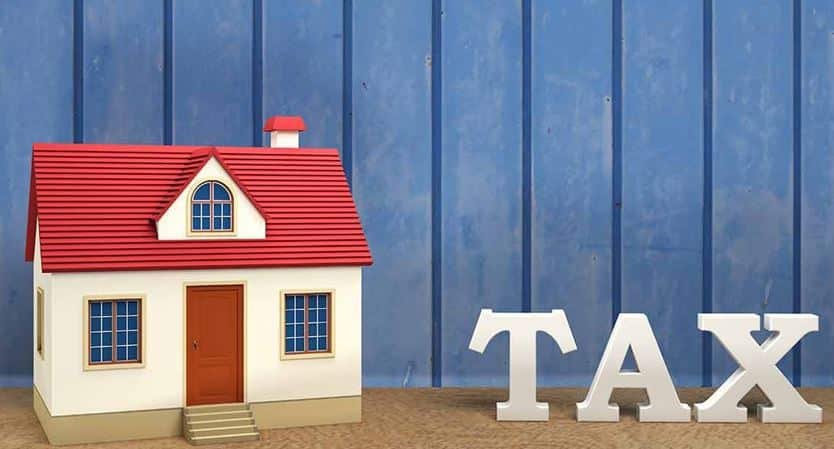 If you're planning to buy a house, you must find out about the taxes in the district. They play a big part in your monthly finances and determine how much investment you will make in your new property. If you choose an area with high taxes, you need to know this when looking at houses for sale. While you can't change them, it's good to be informed.
What will the utility bills look like?
Utility bills are one of the most important factors when looking at buying a home. You don't want to move into a house where your account will eventually be ridiculously high; that's a waste of money and stress. On the other hand, no one wants to live in a place where the heat is constantly running or where they have to pay $500 a month for water. Take into account the future utility bills when looking at what you can afford. You might be able to buy a house with a low monthly mortgage payment, but when you factor in the utility bills for the next 20 years, it starts to seem a lot less doable.
When was the house built?
Next is the age of the house itself, which can be challenging to find out. If you're new to an area, it's best to look up some local history online or through a book and see what dates are available. Most older houses have had several owners over time, so finding out about all of them can help you narrow down the age of a home.
What is the current market value of this house?
It is an easy question to ask but not always an easy one to answer. The market value of a home is what people are willing to pay for it, and many factors can affect the worth of a house. Some can help you determine market value, though. These include the selling price of neighboring Garner Iowa homes for sale, how long they have been on the market, and even how many offers the seller has had to consider when setting the selling price.
How much does it cost to maintain the property annually?
If you're moving into a house that has a homeowner's association (HOA), then you will be responsible for paying an annual fee to maintain the outside of your home. This cost can vary depending on the amenities and features available in the community, but on average, it could run you about $100-$150 per month. You may also want to get a home warranty for the period of your contract with the seller. It will ensure that you are both covered if a major appliance fails within the first year of owning the house.
What are the home's zoning regulations?
When you buy a house, it's essential to know the zoning regulations and how they affect your property. For example, if you're planning to build a fence around your yard or terrace, but there are height restrictions, this new fencing could be an issue. It would also help to find out other city zoning laws like backyard chickens or if a permit is needed to build a small garage.
Ask about the appliances included in the house sale?
Find out the kind of heating system they have and how often you need to change the furnace filter or air filters for the heating system? When buying a house, you must ensure that the home is in good shape with no significant issues. Ask the seller if there are any issues with the home that they have not told you about. If they hesitate or cannot tell you anything negative, take it as a good sign. Check other appliances like the oven, dishwasher, and fridge as well. When you're buying a house, one of the first things you should ask is about the appliances and their age. If they're brand new, then that's great! They'll likely last for years to come if nothing goes wrong with them. However, if they're older than you are, it may be time to invest in a new home. Even if they still run, older appliances can often be more expensive to maintain and repair than newer ones.
How large is the yard? Who is responsible for yard work and upkeep on the outside of the house?
The backyard is another big one when you're buying a home because this offers an escape from the daily grind. However, if there's no yard or not enough space for your dog to play, that may not be the best choice. It would be best to consider your current needs and future needs when deciding on what to do with the yard. If you like hosting barbecues or having a garden, your yard could be vital to you; but if that's not something you want, then why buy a house with a large backyard? Thinking ahead can help keep your home buying decisions reasonable and affordable.
Inspect the roof and ask what it was replaced by?
A home's roof is something you need to concern yourself with, especially if you're planning on staying there for years to come. If the roof looks a little shabby, it may be time to spend the extra money and replace it before it gives out on you. On top of that, find out what type of roof was put in place. Finally, ask who replaced the old roof and why they are no longer working there – this can give you an idea of how well their previous clients were treated, and it can give you an idea of the quality of work. If you are based in Sarasota, all roofs from Mighty Dog Roofing Sarasota are surely high quality and highly recommended roofers.
Conclusion
The home buying process is an exciting but stressful time. You need to make sure you are prepared for the financial commitment and consider your family's needs when looking at a new house. Make sure you invest with at least 30 years of vision ahead.
Read more: How To Force The Car Dealership Into Giving You Heavy Discounts?