What to Do When You Can't Pay Your Bills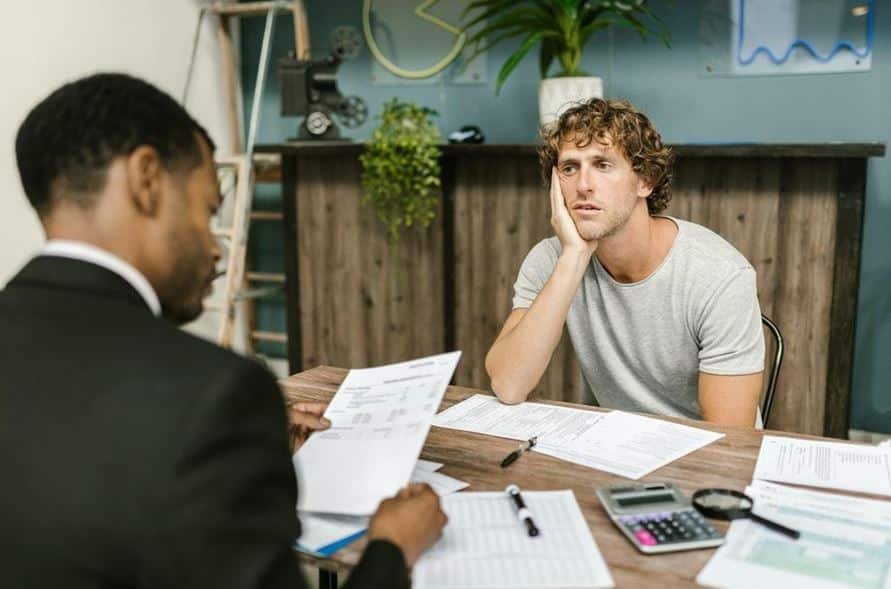 It will always be hard to cope with being in financial difficulty, and you might be tempted to ignore your bill until the problem goes away. This is not a good thing to do. This guide will help you learn some steps you need to take if you find yourself in a situation where you are having a hard time paying your bill.
If you are having difficulties paying your bills or debts, or if you are having difficulty making payments on time, there are resources available to you, especially if you contact your lenders or creditors as soon as possible.
What are the first steps you need to take?
Should you keep paying?
Is there any help?
Advice to avoiding those problems in the future
Don't take out more loans
The first three steps are;
Contacting the company that sent the bill
Prioritizing
Sorting out a budget
You should contact the company when you realize you have a problem paying your bill can be helpful because they can be understanding. They can even give you an extension on when you have to pay the bill.
When you are in an unfavorable financial situation, it is important to prioritize essentials like food, heating, and shelter. Anything that isn't essential is considered a luxury, and you shouldn't prioritize them.
Budgeting will help you a lot because it allows you to balance your money then find ways of saving money. You will also know how much money is coming in and how much you are spending. The most important thing about budgeting is to be honest with yourself. Make sure you are realistic because you want to achieve targets.
[lwptoc]
Should You Keep Paying?
When you struggle to pay your bills, paying something is better than nothing.
It doesn't matter that you can't afford to pay the full amount. Creditors will prefer to see someone who is trying and committed to paying the bill even when facing financial difficulties. They can be sympathetic and extend the time you have to pay off.
When you keep paying, you will reduce the amount you have to pay as interest because the outstanding balance will be reduced. It is better to pay however little it is.
If you are still able to pay your payments, it is probable that you will be better off continuing on track. Please keep in mind that if you choose to utilize a program that allows you to halt or reduce payments, you will still be liable for the money you have not paid when the program comes to an end.
Is There Help?
There are some organizations offering debt management that will help you to make sure your finances are in order.
You can talk to charities like Debtline and StepChange if you realize that you have a hard time paying your bills.
Read more: Debt Management: How to Manage Your Debt Like a Boss?
Tips for Staying Clear of Future Problems
You need to save money because that is how you will increase the amount you have to pay. Research into utilities and insurance to make sure you are getting the best possible deals and not getting ripped off.
A budget will let you know where your money is going, and you can then look at things you can do without. The money saved by cutting out these expenses will be used for important issues like debts.
Earn More Money
Spend Less Money
Look for Outside Help
Calendar Your Bills
Another way to save money and achieve your future goals is by considering selling your business. A business sale is a great way to eliminate debt, settle your bills and improve your financial situation. The business sales process can be overwhelming, but by working with CGK Business Sales, you can have a smooth transaction from start to finish. Deciding to sell your business will alleviate your financial troubles and give you a fresh start to move forward with your plans and goals.
Avoid Taking Out More Loans
While you might be tempted to take out a loan to pay your bills, it is not a good option. Taking a loan is going to make your financial problems even worse. This can seem like a quick fix, but there is no need to do something that will make things worse for you in the future.
You will lose control of your finances quickly because you choose short-term security. The best option is to talk to a debt counselor who will guide you through the process and help you take control of your finances.
You should not purchase anything if you cannot afford it without using your credit card.
Maintain a contingency fund in case of emergency.
Pay down your credit card debt in full as soon as possible.
Remove the wants and concentrate on the requirements.
Take Command of Your Financial Situation
Developing sound financial habits is one of the most effective strategies to prepare for any difficulty that may arise in the future. We also provide a range of tools, some of which are specifically designed to assist you:
Keep track of your expenditures.
Make a financial plan
Make a payment on your loan
Manage and safeguard your credit score
Take a look at your entire financial well-being to see where you are
Get in Touch with Your Lenders, Loan Servicers
Contact your lenders to explain your position and check their websites to see if they have any information that will assist you. If you cannot make a payment right away, require additional time, or wish to explore payment choices, contact your lenders to explain your circumstances. Being late on your payments might negatively influence your credit score for a long time.
The Consumer Financial Protection Bureau (CFPB) and other financial authorities have urged financial institutions to collaborate with their consumers to satisfy the requirements of their communities. Many lenders have taken proactive efforts to assist consumers who COVID-19 has harmed. They may be willing to give the following services in the event of a natural catastrophe or emergency:
Forbearance
Loan extensions are available
A decrease in interest rates is taking place
Other options for repayment are available
Credit counseling can be beneficial but use caution
Get in Touch with Creditor Organizations
A credit counseling organization can assist you if you truly need money management instruction or budget counseling. These organizations can also provide recommendations for debt-relief choices, give housing counseling, and direct you to other organizations that specialize in certain areas of need. A few credit counseling firms can communicate with your creditors on your behalf to set up payment arrangements or to develop a debt management strategy.
If you do decide to seek assistance from a credit counseling organization, make sure to research the company's qualifications first. Not all agencies are reputable; some demand high fees, fail to offer promised services or provide poor guidance. The National Foundation for Credit Counseling's website is a smart location to search for a genuine credit counseling organization.
Payment Plans that are Fair and Equitable
Investigate whether your energy company provides level payment plans for your heating and cooling costs before creating a budget for them. Instead of paying higher rates during specific months or seasons, you may take the average of your annual payment and split it by 12 to save money. Example: If you regularly spend $1,000 per year on your power bill, you would pay $83.33 every month rather than changing amounts.
By doing a little research, you're likely to come across something that may save you money while also assisting you in building relationships with others in your community.
Check to See Whether You have Credit Insurance
If you've been retrenched or put on unpaid leave due to the pandemic, you may be entitled to claim credit insurance, which covers your debt repayments if you suffer a loss of income, are handicapped, or die. Credit insurance may be included in your policy even if you are unaware of it, so check your store cards, house loans, and vehicle financing agreements to see whether it is included in your policy. Credit insurance may be able to cover your debt repayments for up to 12 months, so it's important to look into this.
Take into Consideration Taking a Payment Holiday
A payment holiday is an arrangement between you and your creditor that allows you to suspend your loan repayments for a specified period temporarily. However, it's vital to know that you'll still be responsible for any sums you didn't pay back during your payment holiday. You will have to pay back the money you borrowed in the future.
Your credit provider will be able to walk you through all of the intricacies and explain how everything will operate. The fact that you have taken a payment holiday will not appear on your credit report.
Final Thoughts
If you find yourself unable to pay your payments, you are not alone; many individuals are experiencing the same difficulties. There are solutions available, some of which you can probably accomplish yourself, and others that require the assistance of outside experts. You'll be able to go through this.
If you have any more debt or budgeting issues, you should speak with a credit counselor at InCharge Debt Solutions. Falling behind on your payments is never a pleasant experience, but it does happen from time to time. If you're on the verge of falling behind on your bills or if you've already fallen behind critically, it's to take action rather than wait until the situation becomes dire. It is possible to prevent the worst financial consequences by remaining in touch with your billers and being aware of the payment management solutions available to you.
Check out: 5 Best Subscription Billing & Recurring Management Software with Free Trial