Who Calls from these Numbers?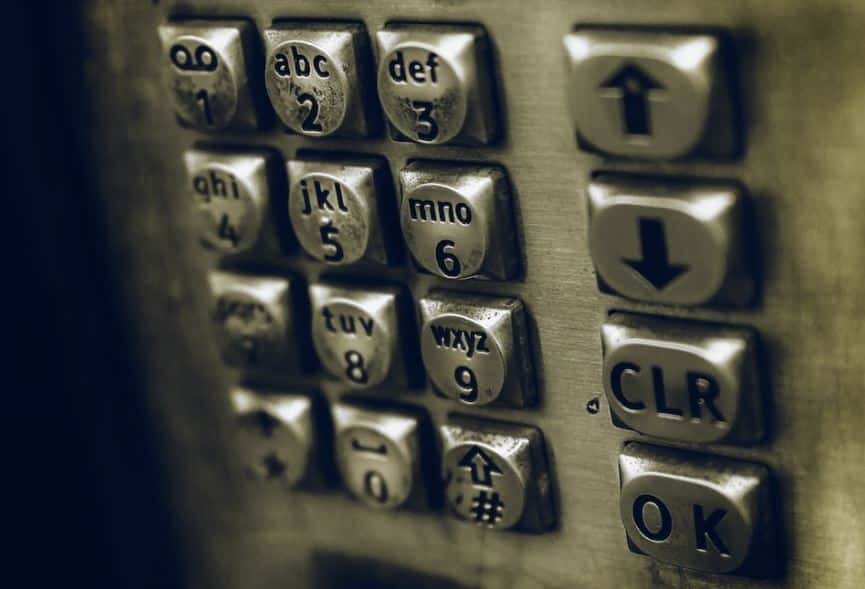 Nowadays, it is widespread to receive a call from unknown numbers. It is done only to access the private information of people by scammers. Your phone rings, and you don't know who is the caller because these numbers are unauthorized. It is challenging to differentiate whether the unknown caller belongs to a Telephone Sales Representative or a scammer. A famous saying is, "Modern problem requires modern solutions." It is easy to recognize whether the caller is a scammer or someone else. There are many ways to differentiate between a legit call and a scam call. You can easily track it down by checking the country code or using available applications for this purpose.
[lwptoc]
Differentiate between a Legit call and vs. Scam call
Most people in America have problems with scam calls. The stats of 2021 shows that scammers grasp about 30 Billion Dollar by using these scam calls. But you can verify the caller by using the following methods;
What does the phone caller say?
Check the location first if you get a call from an unknown number. But it is easy to hide the location for the scammers. If these things show up on your screen, there is a high possibility that the caller is a scammer.
Be aware of faked numbers.
Have you ever received a call and the number looks like it's your own? Avoid picking these numbers because they are mostly scammers. People often pick the ring with the reference that it's their city code. Here are the few numbers often used by scammers;
800-787-4196
844-319-1130
805-637-7243
410-246-0117
954-429-5750
You don't need to pick up the call to avoid this situation. When the call ends, you must copy that number and search for the number on your browser. Internet shows many searches for each number of scammers. Just go to the different websites and read people's comments. It will explain the scenario, and you will know whether the caller is legit or a scammer. 
Verify the number
Carriers now double-check phone numbers when you get a call. Additionally, the Google phone app adds a badge to incoming calls that it can associate with a company. But they do not hold over the reputable companies who also play scams with people by robocall.
Here are some web-based tools to verify the unknown caller number;
People Finders:  You have to open their website and put the caller number in their search bar. They will provide you with the email, address, name, and phone type. They also have a paid version which reveals more information about the caller.
US Phone Book: Knowing the scammers who call in the US is better with a US phone book. Often we received a call from the number 800-787-4196. The caller calls and doesn't speak anything. It is a toll-free number, and people living in US and UK often receive calls from this number. So this application is best to test these numbers.
Who calls me: Users can report their experiences with specific phone numbers at WhoCallsMe. The website will tell you the origin of the area code if you enter a number. After that, you can either submit your report or read what others say.
Recognition of a Scam Call
Scammers used to scam people using different numbers, but there are some ways to know the scam call. They always use some pickup lines that may surprise you or it may cause tension for you. Following are some pickup lines that may take your attention and uses by scammers;
There is no Reward: Some callers used to say that you have won a lottery, but you have to pay the amount to fulfill the company's requirement.
You don't need to make a Decision now: Some scammers make you feel relaxed by saying that you don't need to decide in a hurry, giving you a time limit, and telling you that the offer will expire after the given time. They are testing your nerves by making an offer that may make you greedy and make them successful in robbing you quickly.
No one will arrest you: Some scammers use government policies to make you feel scared. They seem to be like a government agency giving you a warning that if you don't pay the tax, you will be fined, or we will send you to jail. Always remember that the official government agencies will never threaten you to pay the tax. It's just the way for scammers to rob you.
Some Common Scam Calls
There are several types of scammers these days here and there, but here are some common scammer calls that, if you read, you can avoid a scam call.
Imposter Scams
Scam on the name of Charity
Loan scheme Scam
Rewards and Lottery Scam
Free Trials scam
Business Investment Plan Scam
Debt relief Scam
Credit Repair Scam
Low-cost Travel Packages Scam
Famous Scam Calls with People reviews on the Internet
954-429-5750 is a robocall from a vehicle company, and users on the internet say that you don't need to answer the call.
410-246-0117 is also a robocall, and they are mostly the fake seller companies who divert the mind of people by selling expensive things without trademarks' approval at low prices. Some people also receive a call from the same number and provide the complete information of debt relief to take their personal information so that they can rob them or hack their property, money, and any other personal asset.
805-637-7243 this robocall comes from T Mobile voice mail service. They first steal your identity by leaving a voicemail, and once you call them, you might not be able to log out of your voicemail.
844-319-1130 this robocall caller uses the name of telecommunication company Sprint. They used to offer a brand new phone, a car, and other tempting things to scam people.
Conclusion
If you see that the unknown number is calling, you should try not to pick up the call, and if you have picked up the call, you don't need to call back to know who the caller is. You can call back if you feel it might be someone from your nearest ones. Moreover, you must immediately report to the police if any phone call threatens you.
Check out: Online Scams Rise During Pandemic