Five Insightful Reasons From OakParkFinancial Why Your Business Should Work with Direct Lenders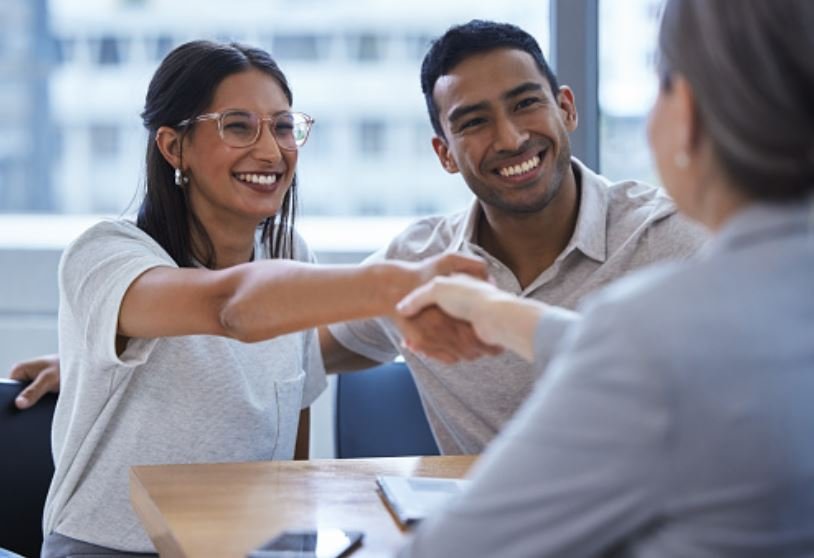 Over the last ten years, conventional lenders have significantly cut down by more than 20 percent the overall number of loans made available to owners of small businesses.
Even while traditional money lenders are shunning the market for small businesses more and more, this fact alone should not be any cause for fear. Why go to the trouble of navigating a labyrinth when you can skip it and get right to the end goal?
However, if you work out a partnership with help in providing for your company, you won't have to worry about the complications of balancing the connections you have with banks and brokers. Even if moneylenders have abandoned you and left you without a source of cash may not seem like excellent news, but it doesn't necessarily indicate that you will be unable to get a loan.
When you opt to work with OakparkFinancial's direct lenders, you open the door to many other opportunities and perks. The chance to engage directly with the lender's team of specialists is the primary benefit of this arrangement. Because you've made good connections, your creditor would work with you to make sure that your business is given the most profitable options.
Engaging with a direct funding lender can provide you with several advantages, some of which have been listed below for your perusal:
For several reasons, traditional money lenders, such as large banks, are not interested in small firms. The primary one is that the benefit they would earn from working with these companies is not sufficient to justify the risk involved, which results in a high rate of loan refusal.
On the other extreme, direct funding lenders do not have a condescending attitude toward small firms. They don't consider them as little enterprises; instead, they see them as customers that have the potential to one day become major corporations that need loans on occasion to be successful. They will be more than happy to ensure that your company is successful and fulfilled its requirements.
2. The Repayment Conditions of Your Loan Will Be Improved.
Suppose you are fortunate enough to get approved for a loan from a conventional lender. There is indeed a good possibility that the loan conditions will not be ideal for your situation. Traditional lenders will saddle you with high-interest rates and fees, which may be challenging for firms in their early stages of development.
Lenders are often more focused on building their firms than yours, so they charge such high rates. To maximize profits off of your loan, they will attempt to skew the terms of the agreement to their advantage, which is not necessarily the case when dealing with such a direct funding lender.
According to their financial expert Algernon Ronson, a direct funding lender like OakParkFinancial will become more adaptable to your needs, look out for your company's best interests, and provide reasonable interest rates.
3. Direct lenders provide flexibility.
In contrast to banks, direct money lenders are interested in more than just an excellent credit rating and a solid company and will go farther than the limited scope that a credit score alone can provide.
Direct lenders of high quality will work closely with you to understand your company's needs before recommending a customized loan package. It ensures that you receive the most acceptable loan possible at reasonable interest rates, regardless of the state of your credit.
4. Timeliness
The small business owner may not have the luxury of squandering opportunities while waiting for money to come. You will often want the loan to maintain your company's viability or make a timely investment in a piece of crucial equipment.
Traditional loan providers will make you wait for many weeks before they can complete your loan application and make the cash available to you. On the other hand, the application procedure for a direct funding lender may be completed online in a matter of a few minutes once you fill out the required information on the application form.
The money from the loan will be put into your account within a few days, and there will be very little paperwork involved.
5. Collaborate Directly with Your Lending Officer in a One-on-One Setting
Even if some banks may make an effort to provide you just one attention, it will not even come close to the kind of customized care you would get from a; please advise. Most banks see a request for funding as just a commercial transaction rather than an opportunity to develop a long-term relationship with small company owners that is advantageous to both parties.
If you go via a, please advise; you will be matched up with a mortgage lender specifically assigned to address your requirements and steer you in the appropriate direction. In addition to this, professionals will take the time to provide you with more inventive options and loan packages that are tailored to your company.
If any of the following apply to you, your loan specialist will be available to assist you:
Need are unsure how and when to apply for both the loan or even how to proceed with applying for a loan. Contact the lender if you want to learn more about their services, such as business lines of credit and financing for equipment.
Having a Working Relationship with Direct Lender
It is always beneficial to be aware that a direct borrower has your support and is prepared to assist in expanding your company. We understand the issues that company owners face, but we're here to provide you with flexible terms and low prices.
You are more than welcome to chat with one of the financial professionals. You can be confident that you will be authorized for a loan promptly and without unnecessary hassle.