Why Do You Need to Become a Cosmetologist? Trends in the Beauty Industry
Is being a part of the beauty industry one of your dreams? But then, you're second-guessing yourself if it is even the right career path for you. Maybe your parents argued that being a cosmetologist is not a "real" job. Or that your friends have "better" jobs than having a career in cosmetology.
If you're either of these two, then you've come to the right place!
Don't think that a job in the beauty industry is not good. There is more to being a cosmetologist than hairdryers and skincare routines. Believe it or not, it stays relevant even with a shifting economy.
In this article, we will be discussing trends in the beauty industry, what is happening and what is projected to happen. In addition to this, we will also be giving out reasons why you should consider a career in cosmetology. You'll be amazed at what cosmetology can offer, and why it keeps on growing.
But first, let's define what cosmetology is and how to become a cosmetologist.
[lwptoc]
What is Cosmetology?
You guessed it right. Cosmetology has something to do with skincare, make-up, and hair care tips and techniques. It's a study and practice of beauty treatment application on these three areas: skin, hair, and nails.
As you can imagine, there is a wide range of services offered by cosmetologists. They can style your hair, provide skincare treatments, and perform manicures and pedicures. That is why you'll have various career opportunities once you get to be a licensed cosmetologist.
How do you become a cosmetologist?
Whether you want to be an esthetician or a cosmetologist, getting a license is important. It is a requirement in every state to get a license before you practice applying beauty treatments.
But don't worry. Passing the licensure exam becomes easier with the right preparation.
There are various effective cosmetology practice tests out there on the internet. Taking one can surely help you determine which lessons you need to focus on. You'll also get to learn how to work under pressure and quickly make educated guesses when you don't know the answer.
Not only that, but it can also aid in overcoming your test anxiety because you're practicing taking the test.
With just 5 steps, you can become a licensed cosmetologist:
Get a high school diploma or a general education diploma. You also must be 16-17 years of age to be eligible for a license.
Get a cosmetology degree in a cosmetology school or program. There are plenty of schools you can choose from. Aside from that, community schools offer cosmetology programs. Just make sure that the school or the program is approved by the state.
Finish all your courses. You can expect to finish your courses within 9-15 months.
Finish the required training hours in your state. Training hours differ in every state. For Texas, you are required to complete 1,000 hours of cosmetology training. And in Michigan, you need at least 1,500 training hours.
Apply for cosmetology licensure (and make sure you pass the exam!).
What's New in the Beauty Industry?
As the years pass by, different trends in the beauty industry pop up. It can be because of a new study about new techniques for taking care of your skin or a new way of styling your hair.
Demand for skincare is increasing
As of 2020, skincare products have reached a market value of $145.2 billion in the US. It has a share of 45% in cosmetics products' market value.
Glowing skin and ageless beauty can be tempting, especially if you can achieve these with beauty products these days. Wearing make-up can be tiring and stressful at times. That's why people became inclined towards skincare routines where they achieve beauty without the need for make-up.
Read more: Beauty Trends Rocking Market in 2021
A shift towards clean and sustainable beauty products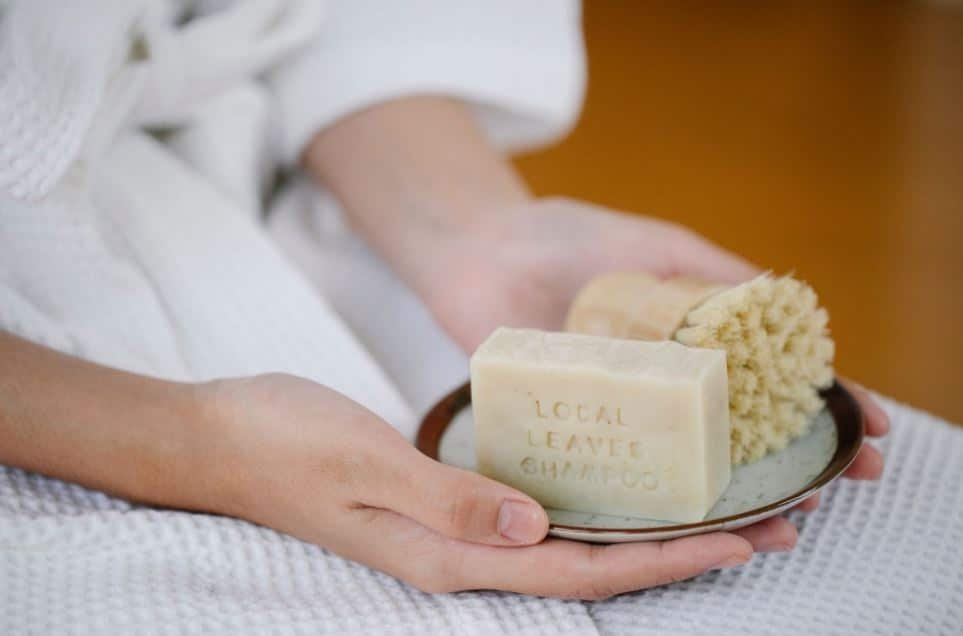 Photo by Sarah Chai from Pexels
People are becoming more and more conscious of the products they use. Especially when they learned that beauty companies put a lot of harmful chemicals in their products. Yikes!
The market value for natural skincare products is expected to rise by 5% for 7-8 years (2020-2027).
Not only that but consumers demand product ingredient transparency. Consumers and beauty companies view "harmful chemicals" in different ways. That's why the people don't trust these companies with their definition and decide on their own which products are safe.
There is also a growing trend of packaging beauty products with sustainable packaging. It has been a long-term issue of the use of plastic in packaging. Plastic has obvious environmental dangers, and a single-use beauty product with plastic packaging isn't helping.
This, in turn, urged companies to produce beauty products with more organic and sustainable packaging. As an example, Mono released a zero-waste vegan skincare pastilles to serve this surge in demand.
Gearing towards responsible beauty production
It is undeniable that big companies have posed dangers to the environment as well as the animals with their beauty products. And the people called for a ban on the use of animals in cosmetics.
There's no way of hiding the truth from the internet.
With that, experts expected the market for cruelty-free beauty products to rise by 6% from 2019-2024.
Personalized beauty products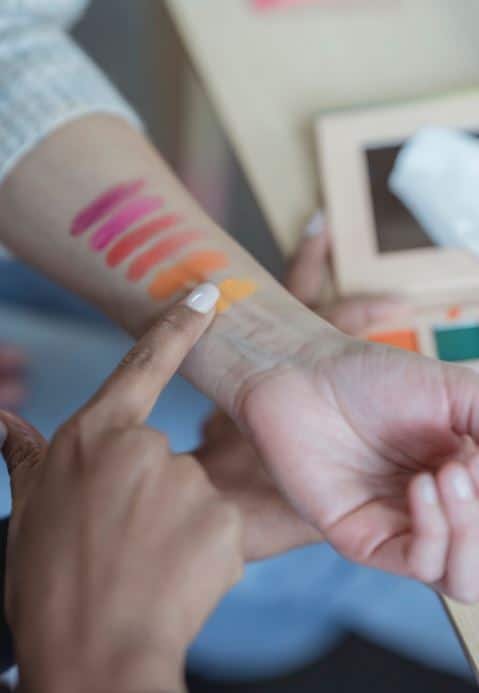 Photo by George Milton from Pexels
Product personalization is not a new thing in the industry. However, with the increasing demand for personalized beauty products, companies try to meet these demands.
If you're not familiar with product personalization, here is a perfect example. Do you remember answering that quiz in a magazine that tells you which lipstick fits you best? And you even got excited that you got your favorite lipstick color.
That may have been a long time ago, but it is still what people like.
A study has revealed 90% of consumers are attracted to a brand if they offer product personalization. Moreover, there is increased customer loyalty. 80% of them said they will continue doing business with companies that allow for personalization.
And it's even easier to provide this kind of service with the technology we have today. As an example, this AI service can help consumers how to apply their own make-up.
Awesome, isn't it?
Becoming more diverse
Inclusivity is at the heart of every industry today. And the beauty industry is not an exception.
You know how it's hard to find the perfect color of lipstick to match your skin complexion.
Not only do companies improve their commercials, but they are also producing products that can accommodate a variety of skin colors. Maybelline and Fenty are just some of the many brands that launched a collection of different shades of beauty products.
But it's not only through make-up shades that companies prioritize inclusivity. They have also taken into account skincare products that cater to the needs of people with sensitive skin.
Why Should You Consider Cosmetology as a Career?
Photo by Anna Shvets from Pexels
Working as a cosmetologist has its own perks. Not only will you get to do what you love the most, but you also get other benefits from a cosmetology career.
Education is a breeze
Unlike other degrees, you don't have to take 4-5 years of education to become a cosmetologist. You can start right now and finish next year!
Cosmetology only requires you to take 1,000-2,300 hours of training, depending on the state. That's about 1-2 years in school. This is to say that you are enrolled as a full-time student. If you decided to enroll only as a part-time student, it could take longer.
Various career opportunities
A career in the beauty industry does not mean you get to work only in salons. That's actually a myth.
Sure you can decide to work in salons, but you also have the chance to choose what career you want to take. From salons to schools to hospitals, cosmetology covers a vast range of career options. These include, but not limited to:
Esthetician
Hairstylist
Salon manager
Cosmetology instructor
Medical esthetician
Make-up artist
Beauty influencer
Cosmetology sales representative
Beautician
And more!
If you love styling hair and giving out hair care tips, then you can choose to be a hairstylist. If you like vlogging and you want to share your skincare routine, then you can be a beauty influencer. And if you're into nail arts and treatment, there's no one stopping you from becoming a nail technician.
Natural nail polish is free of formaldehyde, toluene, artificial colors, xylene, and phthalates, all of which are common ingredients in regular nail polish.
The possibilities are just endless!
You are your own boss
Some cosmetologists manage their own salons. You can have your own too if you like.
When you've already established your career in the industry, you can decide to open up your own salon. Just remember to learn from other salon owners before you start your own. It takes time, but it's worth it in the end.
Also, you may find few clients willing to seek your services if you don't hold hair stylist insurance. You can learn more about this type of insurance browsing various policies online and choosing exactly what you need.
Your job is secured
Aesthetics is a part of everyone. The need for beauty doesn't go away even if the times are changing.
This is one of the reasons why working in the beauty industry is a must. The industry is constantly growing with the new trends that come out each year. Having a career in cosmetology provides you with strong job security.
Put this in perspective. By 2025, the global skincare market is expected to be $189.3 billion. This is just how much the industry had been expanding.
There is always something new with your work
Who likes routinary work? We know you don't.
Each year, new trends come out in the industry. New skincare routines. New hair care products. And don't get us started with hairstyles. It changes so fast, it seems like yesterday, everyone was asking for a Justin Bieber haircut.
Take this as an example. How people in the pre-20th century took care of their wavy or curly hair is different from how we do now. Did you know that they don't use shampoo for it? They only use pomade, powders, and oil, and use soap as a last resort.
Right now, there are new techniques to take care of curly hair. (Spoiler alert! We wash with conditioner, and use shampoo at least once a week).
You won't only be following these trends, but you also get to set the trend itself!
You get to explore your creativity
If you're someone who values creativity in what they do, then a job as a cosmetologist is the right path for you. You always get to be creative with every client you work with.
Not only will you be able to copy other people's masterpieces, but you also get to make your own. And it's just so rewarding to see your work in progress come alive with your client.
You get to become the Michaelangelo of the beauty industry!
You love what you're doing
They say that if you love what you're doing, you'll never work a day in your life.
And that's true when you pursue a career in cosmetology.
Not many people can do what they love while getting paid for it. This is one of the perks of being a cosmetologist. It is already rewarding enough to help people feel confident. But it's even more rewarding to do so while doing something you're passionate about.
Conclusion
The beauty industry is a growing industry that allows you to take on different career paths based on your preference. With just 5 steps and a couple of years of studying, you can become a cosmetologist.
Not only that, but you get to experience some of its advantages, such as doing what you love every day. Don't you just love it when you get paid for doing something you enjoy?
Read more: Body Suits are the Ultimate Source to Enhance your Beauty