How To Vape CBD Oil and Get The Most Benefits?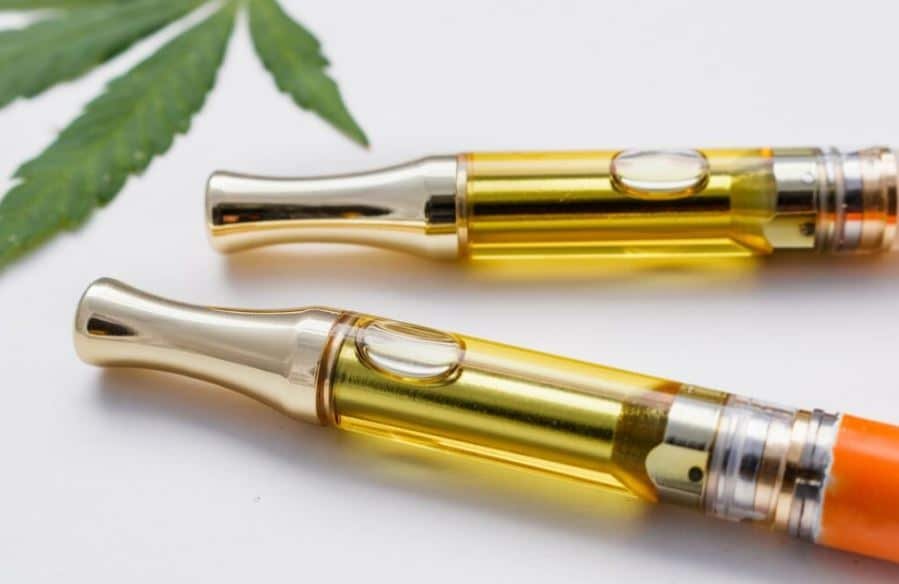 The flame of fame that once fluttered weakly is now the brightest for cannabis! Today, cannabis and cannabis-derived products dominate the shelves that once featured conventional, least effective solutions. The different cannabinoids found in the cannabis plant have an amazing range of benefits. Among these, CBD has probably made more headlines than any other cannabinoid. And for all the right reasons too! Different CBD products are available in the market. As we scribble these lines, you can choose the best CBD oils at Provape. And just like the immense variety available in the product range, the consumption methods are multiple. Vaping CBD is one of the more popular ways of experiencing the magical effects of the cannabinoid. But not everyone feels at home when it comes to vaping CBD. Those doing it for the first time feel a little anxious about it, and that's perfectly fine! Keeping these rather intimidating and overwhelming feelings in mind, we will discuss how to vape CBD oil perfectly and get the most out of it.
Lots to learn, fellas; let's get going!
[lwptoc]
Determine The Dose
Churches of Cannabis will probably give you a list of multiple factors that you need to be mindful of when vaping. However, if there is one factor that we will put right at the top, it will be the dose determination. Your experience is not likely to be very exciting if you don't know how much you will vape or what strength suits your plan. Even the only factor of the dose is determined by various subfactors, including weight, tolerance, and the purpose for which you are vaping CBD oil. For example, the numbers differ significantly if you use CBD oil to alleviate pain borne out of a medical condition. Hence, it is highly recommended to develop a personal plan inspired by guidance from experts in the field. Some basic points to keep in mind, start with a low dose. You can always amp up things, but starting with a high dose is too risky. A cautious approach in this regard is to add up 5 mg in intervals when you feel like leveling up.
Vape Versatility
Cracking vape versatility is something not many pay a lot of attention to, but it is a point that can make all the difference in the world. There is an amazing number of different tools and devices available that can be used to vape the CBD vape juices. Some are fairly easy to use, and some are a little complicated, but they all offer the same utility. It is more like a question of feeling at home; which vape tool will you feel more at ease with? In the following lines of this brief, we have outlined the most illuminating features of some of these devices:
Disposable Pens
If you conduct a little survey of your own, you will find that disposable CBD vape pens rank quite high in the list of CBD vape devices. The popularity stems from multiple factors, including ease of use and their rather inexpensive nature. Also, the disposable CBD vape pens are pre-light in weight compared to some of their competitors. If you opt for one of these devices, you are opting for a device that comes with pre-filled CBD vape juice powered by an inbuilt coil plus battery. Once their puff life is up, you can toss them in the bin and purchase a new one.
Cartridges
There are so many things to like about the CBD oil cartridges. They are super slim; for another, they make vaping CBD easier. These cartridges require a vape pen or a battery compatible with the standard cartridges. Typically, these cartridges can hold as much as 0.5-1 mL of CBD vape juice. We also like that these CBD oil cartridges come pre-filled with CBD vape juice/ distillate.
Pods
This is a more modern option; the CBD pods are compatible with some of the most popular today, including JUUL. And as you would expect, with modernity comes more comfort and convenience!
Refillable Vape Pens
Quickly recap why refillable CBD vape pens are a definite check-out for beginners. Simple tube style, more vapor, and more flavors are the primary reasons in this list. Of course, this effectively translates into a more cost-effective option as well. On the downside, you will have to fill up the refillable vape pens with your own CBD vape juice, and don't compromise on the maintenance front. Regularly cleaning the tank and changing the coil are tasks you have to do daily.
We have given you a lot of choices, but the central question remains unanswered. How to vape CBD? Let us move to the main part of the act!
Acting the Act!
It is always better to kick start things by reading the instruction manual carefully. You don't need to read a lot with disposable vape pens since nearly everything is done for you already. You still have to inhale, mind you! But yes, there are no funky buttons that you need to be careful of, so all is good on that front.
It is a little different game from other devices discussed in this brief. For example, you need to connect the cartridge to the 510 battery first to use a CBD oil cartridge. Then press the power button and start inhaling with small puffs. You can go for larger puffs, but it is best to start with small doses. The instructions are almost the same for CBD pods, which you have to connect to the JUUL battery. It is pertinent to mention here that a 5–10-minute gap between puffs can help you observe the effects of CBD on your body. As for using the CBD vape pens, the protocol is a little more complicated than what we discussed.
Final Thoughts
There is so much to learn about the art of vaping cannabinoids; we hope that we were of help in the CBD chapter! On that optimistic note, we bid you farewell from this space!