Benefits of Combining CBD and Yoga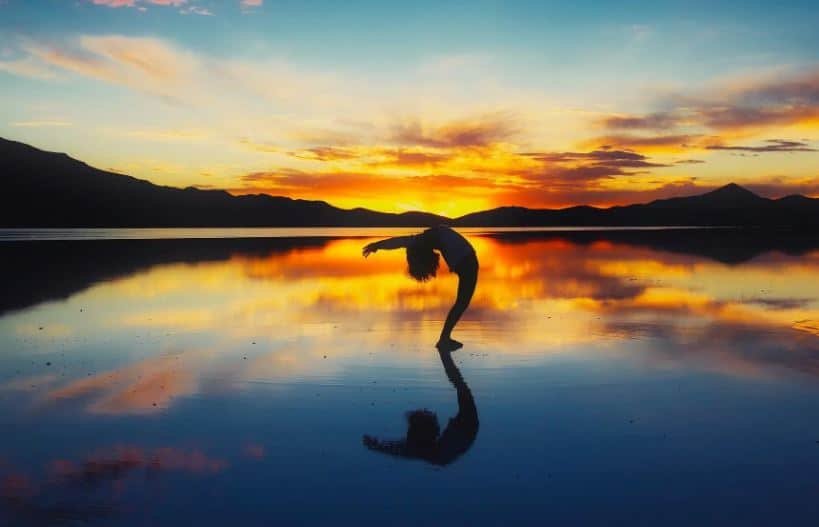 Practicing yoga is one of the best ways to relieve stress. Some people treat it as the sport of their choice, prepare their equipment, and master all the poses, and others may simply consider yoga a part of their everyday self-care routine. But at the end of the day, many people use yoga as a healthy and effective tool for coping with the stress they gathered throughout their day.
Many yoga studios expand the experience by using things like candles, palo santo, or essential oils. But what if you combined yoga and CBD? It is known for its numerous stress and pain-relieving properties and comes in a variety of forms, making it a perfect addition to yoga classes.
So, if you have ever thought about practicing yoga in conjunction with CBD-based products, this article is for you! Below, you will find the benefits of integrating cannabidiol into your daily exercise routine. Read on to find out how to improve your performance, relax after an exhausting day, and make the most out of your yoga experience.
[lwptoc]
Improved Performance and Mood
Exercise increases the levels of endocannabinoids in your body, which activates your cannabinoid receptors. That is why people with a daily exercise routine have a higher tolerance for pain and stress, and CBD can help you achieve these benefits.
CBD has been found to affect the production of serotonin in the body, which may positively affect mood and mental performance, reducing anxiety and increasing the level of dopamine in the body. In other words, using CBD can have a significant effect on your overall performance.
If you are about to begin a yoga session, implementing CBD will help you finish strong and stay focused throughout your entire workout without distraction, ensuring a more efficient practice. CBD may help you feel calmer and happier throughout the day, which is essential if you want to make the most out of your yoga experience.
Remember to only use high-quality products from reputable manufacturers, such as this women-owned premium CBD store in Dallas or local businesses alike. You should also pay attention to the package – a quality product should be packed in a dark glass bottle to protect it from direct sunlight and preserve its properties for longer.
Get Rid of Pain and Stress
Yoga is all about relaxation and finding inner peace while at the same time keeping your body in shape. But sometimes, no matter how hard you try, it's impossible to get rid of chronic pain. So how can you be sure that you will fully enjoy your yoga class? The answer is simple: add some CBD to your routine.
CBD can help you naturally reduce pain and stress, allowing you to focus on the exercise and your body. So, when you start feeling pain in your lower back or strong muscle spasms that keep you from doing the pose, consider taking a few drops of CBD tincture before yoga class.
Heal Your Body
Yoga is great for the mind and body, but it can also significantly affect your overall health. CBD is known for its anti-inflammatory properties, which may be essential in post-workout recovery, soothing your muscles and helping you avoid post-workout cramps.
So, instead of reaching for a muscle relaxant after your next yoga session, you can try using some CBD-based creams and body lotions or just a few drops of CBD oils.
Improve Your Focus
One of the biggest benefits of combining CBD and yoga is that it keeps you more focused on your practice. Meditation and breathing exercises are essential for this practice, and CBD can help you get into a meditative state faster.
In addition, CBD is known for its calming effect, which will keep your mind focused throughout your entire workout. So, if a lack of concentration is your biggest problem while practicing yoga, CBD may be the solution you've been looking for.
Experience a New Level of Relaxation
While most people turn to yoga to relieve stress, meditation and breathing exercises can help them achieve a state of total relaxation. But for your body to enter a state of total relaxation, you must be able to let go of all the tension that builds up in your muscles during the day.
CBD can help you reduce muscle spasms, meaning that you can easily combine it with yoga to achieve a state of complete relaxation. So, if you have been looking for a new form of exercise that will help you relax and find inner peace, consider introducing some CBD-infused products to your yoga classes.
In Conclusion
Overall, combining CBD and yoga is an excellent idea for anyone who wants to find more balance in their life. It will help you reduce stress and pain as well as improve your performance. Besides, opting for a natural remedy like CBD instead of relying on over-the-counter NSAIDs and other painkillers and supplements will help you achieve the better results you want without adverse side effects.
Yoga and CBD are excellent combinations that can help you achieve total relaxation. So, if you are looking for a new way to enhance your yoga practicing experience, consider inducing your yoga classes with CBD-based products. Try it, and you will not be disappointed!