7 Ways To Build A Successful Career In Sports Management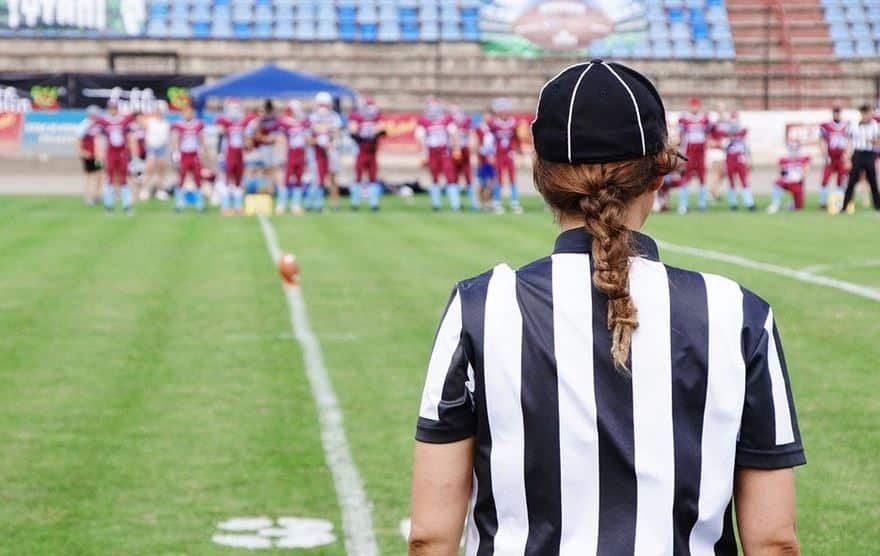 Sports management is an inclusive term that encompasses all aspects of the business side of sports. Sports management is not just about learning the rules and strategies of a particular sport. It includes working with athletes to improve their performance and working with owners and general managers in sports organizations to ensure that the team is successful both on and off the field.
It includes marketing athletes for endorsements, trade shows, appearance fees, etc. In the larger sense, sports management ensures that everything in a particular organization or team moves towards the same goal of success and making money. So if you want to have a prolific career in this niche, the following information will give you an idea of what you should do.
[lwptoc]
Get the necessary education
Obtaining an education is necessary for working in sports management. It helps you grasp several managerial and business-related aspects of the niche.
There are opportunities for both undergrads and graduates. But if you want to opt for senior positions, consider obtaining a postgrad. These programs include extensive study in business and specific courses in sports management. For instance, the sport administration online master's program will consist of courses in sports marketing, athletic training, and profit maximization.
Whatever path you choose, make sure you understand what a degree will do for you and its cost. You will likely have an opportunity to study abroad or complete a practicum with a sports organization. In addition, you will need to conduct research projects and write papers during your studies that will help to prepare you for the work world.
Take up internships
Internships allow you to learn about the industry by working under a manager or executive. This is a chance to see what that career looks like and understand day-to-day duties. It is a chance to see if it is something you would be interested in pursuing.
Internships are available for high school, college, and graduate students who are willing to commit time during academic semesters and the summer months. They are the best way to get hands-on experience in this industry. Internships are available in various positions, including marketing, public relations, administration, ticket sales, promotions, facilities management, etc.
Garner experience
Without experience in sports management, it will be challenging to find a good job. As mentioned above, internships are one way to gather experience, but these are unpaid or offer a minimal stipend. Also, sometimes the work may not be as enriching. If you cannot secure an internship, there are other ways to gain experience in this field.
One way is to become a coach. Even if you are not coaching a particular sport, such as football or basketball, you can learn about sports management by working with the teams and activities in and around the athletic building. You can also work with an intramural or club sports team. You will learn how to manage a budget, set up schedules, and more.
Work for professional organizations
Networking with people working in sports management is one of the best ways to find a job in this field. Professional organizations offer networking opportunities and career resources for those working in sports management. Thus, joining these organizations is an excellent way to become informed about the industry and make headway in a career.
One of these organizations is the National Association for Sport and Physical Education. This organization will allow you to network with other people in the field. It offers professional development opportunities, workshops, conferences, job postings for employment opportunities, and more. It supports professionals in athletic training, physical education, school health programs, fitness programs, youth sports coaches and advisors, school nurses, and school administrators.
Look for career resources
Several books are available to help you learn more about sports management. They contain information on the education requirements, program courses, the day-to-day tasks of sports management careers, and more. Purchasing these books will help you better understand the sports management industry.
Follow the news
In addition to learning more about sports management careers from books and online resources, you can also stay current on industry trends through several different news sources. Many companies will post job opportunities on their websites if you search for employment in this field. The Biz Journal is a great place to learn about industry trends in sports management. You can subscribe to their newsletter, read the latest industry news on their website, etc.
Attend conferences
Another way to stay current in the industry, especially if you are looking for employment or internships in sports management, is to attend industry conferences. You can participate in many different gatherings, including those for the public and private sectors. They offer a place for networking and information on the latest industry trends.
Some of the conferences you can attend include:
National Association of Collegiate Directors of Athletics (NACDA) – This organization hosts an annual convention. It offers opportunities for networking and learning about the latest industry trends.
NCAA Convention – This is a venue where professionals can meet to talk about the business of sport.
North American Society for Sport Management (NASSM) – This organization hosts an annual conference that offers workshops, networking, and continuing education credits.
International Association of Venue Managers (IAVM) – This organization offers an international conference that focuses on sports business.
USA Track & Field Annual Meeting – This is the largest track and field event in the United States. It offers workshops, networking, and continuing education credits.
International Sport Management Conference (ISMC) is an annual conference in the United Kingdom. It offers attendees the opportunity to network and learn about the latest industry trends.
Conclusion
The sports industry is highly competitive. However, for those interested in getting into the business of sport, it can be an enriching career. As you can see from this list, there are many different ways to learn about sports management careers. You can get started by considering your interests, ensuring you have the proper education and experience, becoming aware of current trends in the industry, and attending conferences. These steps will put you on the right track to finding a suitable career.