6 Best Business Degrees to Pick in 2022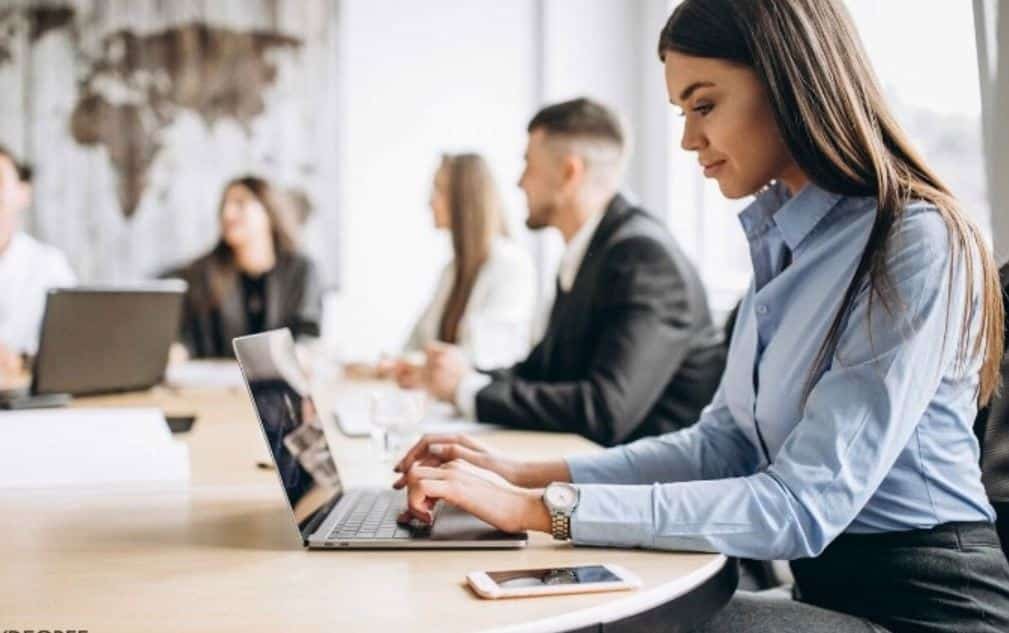 Regardless of your field, having a top-level qualification is a must if you want to excel in your career. It gives you hands-on knowledge and experience and prepares you for professional life. Similarly, if you want to begin your entrepreneurial journey, then having the relevant business degree as per your discipline is mandatory. It helps you learn the dos and don'ts of business to make the correct decisions to grow your company. With high-business qualifications, you get a clear idea of how you can identify and target your audience's pain points. So, it helps you achieve ROI-driven results by creating effective marketing campaigns.
If you want to run a successful business, you need to have solid management skills. It helps you lead from the front and set great examples for your team. Also, you will be able to keep track of your employee's performance which will help you guide and manage them accordingly. Therefore, having relevant qualifications enables you to make correct policies and to enhance your business profitability with time. Let's find out some of the best business degrees you should look for in 2022.
[lwptoc]
The entire healthcare sector was shaken due to the COVID-19 pandemic, so it was a challenging time as healthcare became more complex. But at the same time, it created an opportunity for individuals who had a business mindset and wanted to serve in health administration.
So, it forced people to opt for an MHA (Master of Health Administration) and MBA (Master of Business Administration) dual degree combination. You can consider a virtual education platform for flexibility and ease if you want to pursue this degree. In that case, the best option would be to go for an MHA MBA dual degree online program. It will also help you manage your daily schedule conveniently. With an MHA-MBA degree, you can help organizations efficiently manage the business aspect of healthcare. It will enhance your management knowledge, so you can apply it to improve the healthcare processes of different organizations.
There are different responsibilities that accountants have to fulfill for businesses. From keeping track of taxation to payroll, they have to ensure that the overall figures of the company are in the right shape. You also have to maintain the audit statements and financial records to prepare financial reports and submit tax reforms.
If you want to enter the accounting field and serve business companies, then you should earn at least a bachelor's or master's degree in accounting. It will also help you gain a solid grasp of accounting technology and tax laws that positively impact your career growth.
The most important department of any business company is human resources. All companies need to hire a qualified and competent HR professional who can keep track of their operational matters. By earning a human resource degree, you will be able to contribute positively to the company's success by ensuring quality recruitment, conflict management, and employee retention.
You can opt for a bachelor's or master's degree in human resources that will make you understand what makes an employee stand out from others. Also, you will learn how as an HR manager, you can keep employees motivated to deliver their best at work and improve skills. By earning a top-level human resources degree, you will learn how to analyze the capabilities of individuals. It will help you conduct interviews efficiently and to make the right hiring decisions. Also, you will learn how you can resolve conflicts among the employees that will ensure satisfactory compromises and positively impact the company culture.
Check out: Protect Your Talent, Say No to Fake Degrees
Another important degree to understand business is economics, which is also a crucial aspect of all businesses. By earning an economics degree, you will better understand the economic structure that will help you make correct decisions. If you are interested in the global market, finance, or trading, then you should go for a master's or Ph.D. degree in economics.
While earning a high-level degree in economics, you will study courses related to statistics, legal regulations, banking, microeconomics, and macroeconomics. You can become eligible for analyst positions to look after financial, credit, and risk matters by having an economics degree.
Eventually, all companies measure the success of their business by the total sum of money they make. So, they have to keep track of money to know where it comes from, how they spend it, and how it can be smartly used. By earning a finance degree, you can explore plenty of available opportunities for finance professionals.
All top business companies require qualified finance professionals. So, by earning a bachelor's or master's degree in finance, you can gain the necessary skills to help companies make good financial decisions. You can work in different positions, including financial advisor, financial analyst, financial manager, and loan officer. Also, you can explore plenty of other finance-related jobs as per your area of interest.
Management is one of the crucial elements of all businesses. Whether you want to start your own business from scratch or want to serve at a managerial level position, having management skills is a must. So, you need to earn a relevant and high-level business management degree. It will help you become a good business leader to inspire your team and set good examples for them upfront.
A business management degree can teach you plenty of things, from team dynamics to organizational management. You will learn how you have to handle money by understanding different aspects of the supply chain. Management analyst is one of the top positions you can consider by earning a management degree.
For every job opening, there is a specific business behind it. So, earning a business degree as per your passion and interests makes it easier for you to pursue your career goals. Whether you want to work for top brands or be an entrepreneur, having a business degree strengthens your professional profile. It increases your worth in the business market and opens the gates of plenty of opportunities for you. Employers are always willing to invest in qualified candidates, so choose your business degree today for a prosperous professional career.
Check out: 13 Jobs in Education You Can Get With an Online Master's Degree