CBD Jobs: Working in Cannabis is Possible!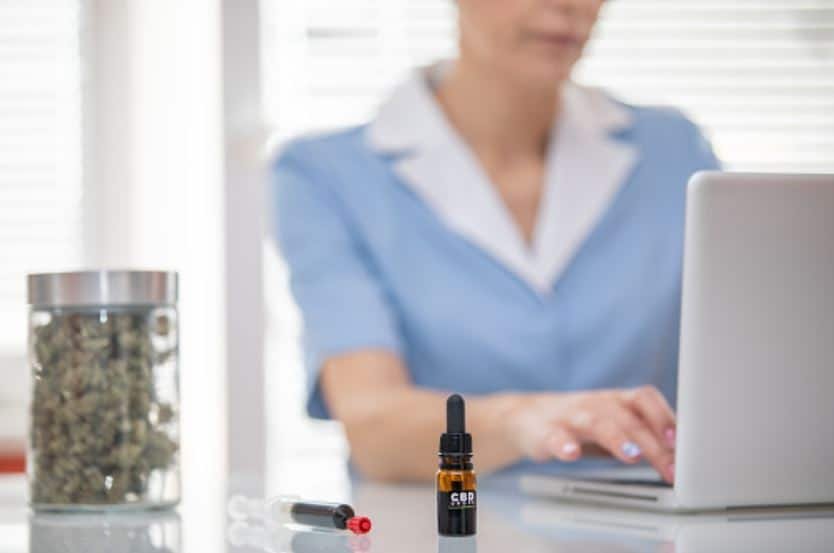 It's not a scoop. The CBD sector is booming in the US, Europe, and worldwide. Professional outlets are therefore also in good shape – those who have a particular affinity with this beautiful plant can now consider turning their passion into a profession.
From breeder to the reseller, all profiles and skills are concerned through the field of marketing and chemistry. So whether you are a fan of outdoor work, a lover of telecommuting, or have a scientific mind, you will see that there is something for everyone!
Besides, CBD is now legal throughout the US, and you can legally buy the best CBD products easily at one of the best CBD online shops: JustBob.
[lwptoc]
Jobs in the CBD industry: from seeds to gondolas
If you are looking for a job, or if your current position no longer suits you, perhaps the CBD sector could offer you the opportunity to find a job in a field that appeals to you.
Breeders create varieties of Cannabis.
The breeder is the one who crosses varieties of Cannabis, intending to create new ones. It is a job that requires a lot of knowledge, most often acquired through experience and plant biology studies.
In addition to being extremely interesting, the profession of breeder is full of opportunities. Indeed, until now, the ultimate goal of breeders was to optimize the concentration of THC in the flowers. But today, the paradigm has completely changed with the legalization of CBD. It is now a question of maximizing the concentration of CBD and minimizing that of THC.
Although there are already wide varieties of CBD flowers that meet both the legal framework and market demands, there is still a lot to do!
Cannabiculturist are growing hemp legally
Here is now a job that attracts many enthusiasts. Growing Cannabis in broad daylight and swapping the closet for fields (or greenhouses) as far as the eye can see is the dream of many.
It is now possible whether you are a seasoned grower or not. Indeed, like all agriculture, hemp cultivation requires both small hands to sow, prune, pick and agricultural engineers to optimize production.
If you don't have experience or a degree, it's for the opportunity to learn the secrets of growing Cannabis. And if you've had a green thumb for a long time, you can finally show off your skills!
Laboratory technician, manufacturing CBD products
Aside from CBD flowers, all other products found on the market were born in a laboratory. Indeed, whether to develop an oil or a CBD concentrate, it is first necessary to extract the molecular baggage of the flowers. This step requires a solid knowledge of chemistry and sophisticated equipment.
Again, if you have "craftsman" experience, you don't necessarily need to have a degree in chemical engineering to qualify for a position in a laboratory in the CBD industry.
Trader – selling CBD
Finally, the last job of the CBD industry, but not the least: seller/reseller. And as with any sector, this profession can take different forms.
You can sell finished products or raw materials with other companies in B2B or the consumer in B2C. You can work in a brick-and-mortar CBD store or as part of an online store team.
Other CBD professions
If the CBD sector attracts you, be aware that the list of CBD professions we have just drawn up is not exhaustive. Indeed, we have not spoken of the marketing domain, nor the legal domain, nor of that communication.
However, if you practice a profession within one of its sectors, nothing prevents you from specializing in CBD.
Many companies need marketing, in particular web marketing. You will not have missed it, the sale of CBD is particularly active on the internet and we are witnessing an absolute explosion in the creation of online stores.
Some agencies have thus specialized and work exclusively with CBD players;
And since we are talking about websites, all web professions will likely find a position within this sector: webmaster, community manager, web editor, graphic designer, etc.
Lawyers can also specialize in defending the cause or advising CBD players.
In short, if you are interested in the CBD industry, perhaps retraining is to specialize or focus on this particular area. And then, if you have the soul of an entrepreneur, nothing prevents you from getting started and set up your own CBD shop!
Why a cannabusiness program?
Some programs give you the knowledge, the network, and the support to start and sustainably succeed in the legal cannabis industry.
You will master essential subjects, to become a player that counts in this industry, including:
Community, State and local regulations
Conditions for obtaining a medical cannabis license
Distinguish the real business opportunities of Cannabis
Educate customers to ensure a positive cannabis experience
Regulatory agencies
Placing food or cosmetic products containing cannabinoids on the market
Conditions for launching the production of CBD flowering hemp varieties
Who can join the Cannabusiness programs:
Entrepreneurs and professionals
Get the expertise and support you need
Medical professionals: train yourself and provide expert advice to your patients
Retailers: sell ​​CBD products in full compliance in the US and Europe
Product designers: discover new ways to develop CBD products
Jobseekers: acquire the skills and support to undertake
Consultants: train yourself and offer your clients high-level advice