When & Why Compare Business Gas Prices?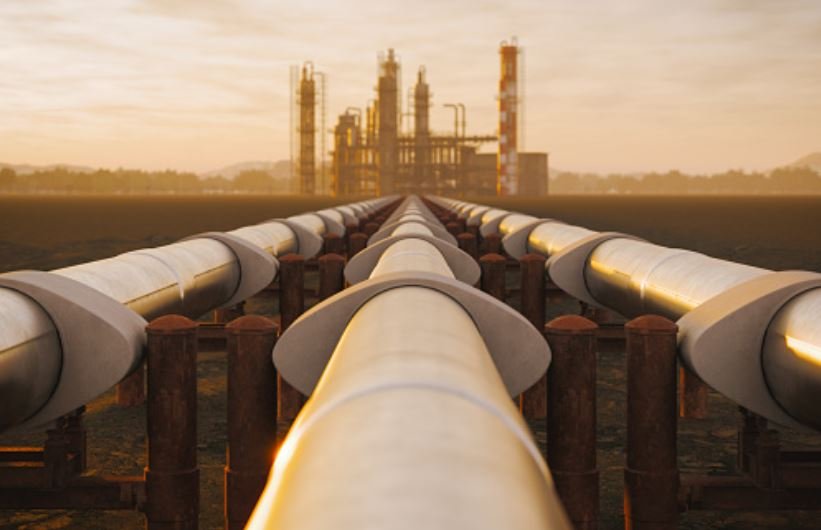 A recent increase in wholesale energy costs has resulted in a knock-on impact on the pricing that energy suppliers can deliver to their respective consumers as a direct result of this change.
Let's face it, as important as gas may be for your business, it does not mean you should pay an excessive amount for it. Comparing gas rates for businesses can help you keep your company's energy bills under control, which can improve your bottom line. If the time has come to renew your energy contract, here are some things to consider.
[lwptoc]
What Are the Benefits of Comparing Business Gas Prices?
Regardless of the size of your company, it's quite likely that one of your most significant expenses is related to energy. However, by comparing gas and electricity prices for commercial use, one might reduce their monthly energy bills and help increase their margins. Benefits include:
Save Money – The market for business energy is highly competitive, and conducting price research will ensure you receive good value for the money spent on your company gas bills.
Experience Better Customer Service – Because there is a lot of competition in the commercial energy market, researching prices will help you determine whether or not you are getting a reasonable return on the money you spend on the gas bills for your company.
Reduce Your Carbon Footprint – Switching to a commercial gas supplier that gets its energy from renewable sources will help reduce the negative effects that your energy consumption has on the environment.
Why Should You Switch Business Energy Suppliers?
The ability to compare and switch energy providers gives you access to the market's most affordable commercial energy rates. If you run a business and haven't changed your energy supplier in the past several years (or if you can't remember the last time you switched), then there is a good probability that you are overpaying for your gas and electricity.
In addition, if you are dissatisfied with the customer service that you are currently receiving from your current provider, switching providers allow you to locate a supplier that can live up to the standards you have set for your company. In addition, if your company is working to reduce its carbon footprint, comparing different green energy agreements is a good way to guarantee that you are doing your part to help the environment.
The Types of Business Gas Tariffs You Can Choose
The amount of gas you consume and the sort of contract you subscribe to are both factors that will determine the total cost of your refills. Even though commercial gas suppliers determine the particular terms and circumstances that apply to their customers, tariff plans often fall into one of the following categories:
Fixed Rate – The price you pay for gas on a kilowatt-hour basis remains the same for the duration of your contract. If the amount of gas you consume stays the same from week to week, it can be helpful for budgeting, but keep in mind that you won't be able to switch to a different offer until your switching window opens again. It is still possible for your company's gas cost to go up or down, depending on how much fuel you consume.
Variable Rate – Because the price per unit of gas that your company purchases fluctuate and have the potential to go either up or down, these programs are inherently unpredictable. You will be better off if wholesale gas prices go down, but you might find yourself paying more if they go up — and this is true even if the amount of gas you use remains the same. On the plus side, these plans are flexible, meaning you should be able to transfer to a new provider with little to no advanced notice.
Green – If you choose a green tariff, then a certain portion of the gas you consume will come from environmentally friendly sources. Your supplier of green energy may also invest in environmental projects and look into more environmentally friendly methods of producing gas.
How to Choose the Best Business Gas Provider?
Because selecting a gas supplier for your company boils down to personal preference, it is nearly impossible to single out one company as superior to others in the industry.
Although the price will surely play a role in your choice, there are a number of other considerations to take into account as well. For instance, it is a good idea to check the ratings and reviews left by previous customers to see how well different suppliers handle consumer complaints and how long callers have to wait for assistance.
You should also think about the availability of additional features. Some providers offer additional services, such as call centers open 24 hours a day, seven days a week, or safety assessments for boilers and gas appliances.
How to Switch Business Gas Suppliers?
Switching your commercial gas supply is quite similar to switching your home's supply; both processes are quick and simple. When you find a plan that looks appealing to you, get in touch with the provider of that plan and let them know that you would like to switch to them. They will communicate with the company that now supplies your company with business gas, and they will organize the switchover between the two of them.
The only things you'll need to do are pay any bills that are still outstanding and get a final reading from the meter.
Your gas supply will not be disturbed, and there will be no need to lay new infrastructure because all gas suppliers use the same pipes and ducts. The price of petrol for your company is the only thing that will shift due to this.
The Bottom Line
When looking for better energy prices, getting business energy estimates will eliminate the trouble, complexity, and distractions that draw you away from your business and allow you to focus on finding the best pricing. You may find, compare, and switch the energy provider for your company completely online, and you can be done with this in minutes.
Check out: How to Check Gold Prices and Make Money with Gold?