How to Find the Perfect Underwear Size for You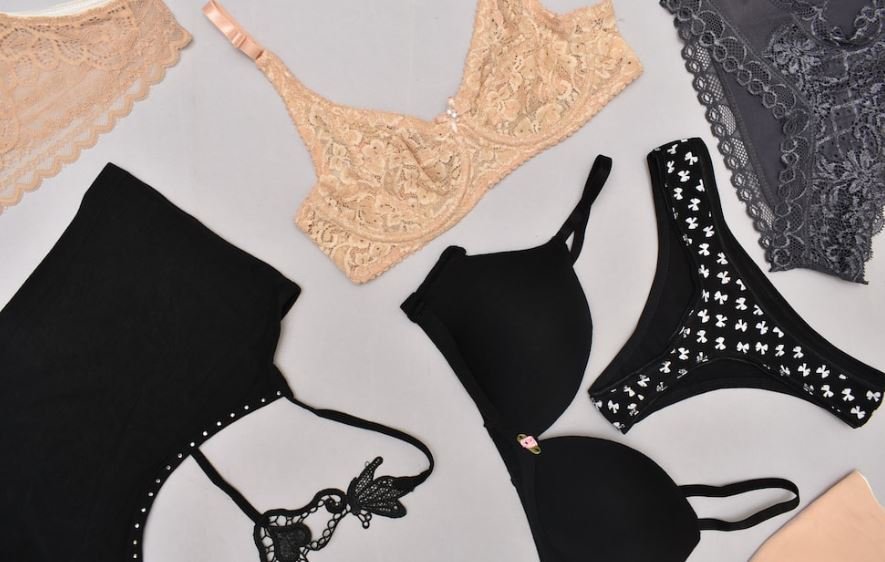 When shopping for underwear, finding the ideal size for you is essential. With the incorrect size, you potentially face dealing with discomfort, pulling, tightness, the material riding up on you or slipping every time you bend down, and an overall unflattering look. Worse, wearing the incorrect underwear size can leave you accidentally revealing too much skin if there isn't enough fabric to cover you sufficiently when wearing a size too tight. And it can leave you with a loose-fitting, unflattering appearance if you wear a size too large. The wrong pair of underwear often leaves you constantly readjusting and perpetually in discomfort, with the right ones making all the difference. Instead, the perfect underwear size will be comfortable, resilient, long-lasting, seamless, and provide a flattering look when you wear them underneath your clothing attire.
[lwptoc]
Figure Out Your Measurements
There are several factors you should take into consideration to find the perfect underwear size for you. By this, figuring out the measurements of your hips, waist, and thighs are immensely helpful in determining your ideal underwear size. Also, the typical measurements you usually wear for your pants sizing is a useful indicator of the ideal underwear size for you so you can obtain a perfect fit. You can use any measuring tape to find these measurements. Standing in front of a mirror when measuring these areas can provide even more accuracy in figuring out your sizing as you can ensure the measuring tape remains flat and parallel to the floor. When measuring your hip size, ensure that you measure around the widest part of your hips for the most precise results.
Is It Better to Size up or Down?
If you land between two sizes and are unsure whether it is best to size up or down, we recommend you size up in most cases, as this will provide even more comfort than sizing down. It will also be a more durable pair, meaning it will remain in good condition for longer. Ultimately, deciding whether to size your underwear up or down is your decision and can change accordingly with different kinds of material, brands, and more. If a specific pair feels too tight, sizing up is probably your best bet, whereas if your underwear pair feels looser on you, sizing down would be a more suitable option for you in that case.
Underwear Size Chart Guide:
Here we provide relative measurements for what your perfect underwear size is depending on the measurements you have of your body. But keep in mind that there is no standardized, definitive size guide that each brand follows, so this can vary greatly and is not universal.
Men's Underwear Size Chart:
Generally, if your waist falls between 26 to 27 inches, then your size is extra small. Size small in underwear fits a waist size of 28 to 30 inches, with a medium fitting waist size between 31 to 33 inches. A large underwear size typically fits a waist size between 34 and 37 inches, with an extra large size usually ranging from a waist size between 38 and 41 inches, and so on.
Women's Underwear Size Chart:
For women, an extra small size pair of underwear typically fits a waist measuring between 24 and 25 inches. A small-size pair of underwear will instead usually fit a waist size measuring between 26 and 27 inches. Medium underwear will generally suit a waist size between 28 and 29 inches. Large underwear for women typically will fit a waist size measuring between 30 and 31 inches, and an extra-large pair of underwear will generally work with a women's waist size measuring between 32 and 34 inches.
Conclusion
Generally, when you wear the right underwear size, you should not be able to tell you're even wearing them since they'll comfortably fit, lying evenly underneath your clothing, with the waistband flat against your skin. For a perfect underwear size, it should fit your body with a just right snug fit and be breathable, soft, and relatively stretchy. An ideal fit and pair of underwear will provide complete support and coverage throughout your day. Finding the right underwear size for you also means finding the perfect pair that will last a long time and be comfortable, breathable, and flattering. But, above all, if you forget you are even wearing underwear since they so seamlessly provide you with full coverage and support without bothering you in the least, then that is how you know you've found the correct underwear size and perfect pair for you.
Read more: How to be Well Dressed for Every Occasion? 5 Tips for women!