Sleepwear Has Never Been This Sexy: Her Are Hottest Trends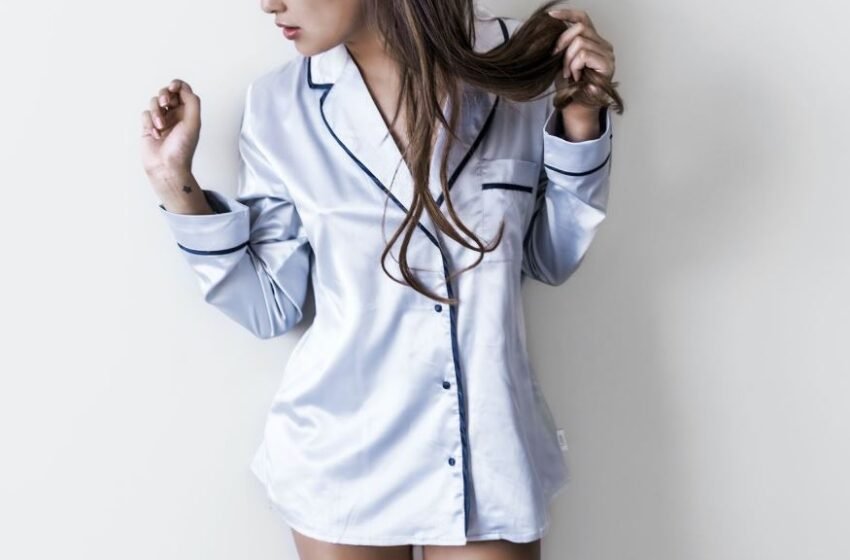 There is no wrong way to wear sleepwear. Personal preference, style, and taste are significant factors in what you choose to buy and how you choose to wear it. As fashion trends continue to evolve, the addition of sleepwear to everyday wardrobes is becoming more popular, but ultimately it is usually reserved for the comfort of home.
Because the market is so varied, it can often become challenging to decide what will be the perfect fit. From silk to cotton, pj sets to Natori's caftans, understanding what you value most will help you find your perfect fit.
Things to Remember
Before buying sleepwear, there are a few things worth remembering. For most people, the ultimate goal is comfort. You want to be relaxed and comfortable in whatever you choose to wear. Pay attention to label placement and additions like drawstrings and buttons, as these could scratch or press against your body during the night.
Think about the function of why you are buying specific items. Is it for a special occasion, certain weather conditions, or simply because you enjoy the design? These will influence what you pick. Your sleepwear experiences a lot of wear and tear; sturdier materials will survive the washing machine much longer than delicate fibres. And lastly, don't dismiss simple monochrome styles as boring. These pieces are sleek and sophisticated, ideal for any wardrobe.
Materials
Selecting the best material for sleepwear is probably the most important step. It influences the touch of the garment, the warmth or coolness, and the overall experience you have with the item.
Cotton
Cotton is probably the most popular choice of material for pjs. It is durable, versatile, soft, and, because of its lightweight structure, allows a lot of air to flow through it. In addition, there is typically a good amount of stretch in the fabric, meaning you will never feel restricted in any way.
Silk
Made from natural fibres and hypoallergenic, silk is the ideal option for those whose skin is easily agitated. It has a shiny and luxurious appearance, keeping you cool in the summer and warm during the colder months.
The material is made to reduce friction and doesn't absorb moisture, making it a popular choice for those looking to minimize the effects of aging.
Linen
An ultra-lightweight and breathable material, linen is the type of fabric that gets better and softer with every wash. So if comfort is your primary and most important goal at bedtime, investing in linen sleepwear will be the best decision you can make.
Wool
When the weather turns and temperatures begin to drop, wool is an excellent material to consider. Made specifically to keep you warm, this heavy material has a sturdy build and will last for many seasons. But, quick tip, wool can be tricky to wash, so remember to take care.
Satin
Despite having a similar appearance to silk, there are some differences between the two fabrics. Satin is a weave and is not a natural fibre. This makes it a more affordable purchase and can be machine washed, the ideal option for a stylish, everyday option.
Styles
At some point in life, you might not have cared too much about what you were wearing to bed. However, as the fashion world changes, so does the world of sleepwear, providing clothing pieces that fit our prerequisites for comfort but are also stylish and on-trend.
Sleep Shirt
The classic sleep shirt may have existed during your grandmother's time, but there is a reason some things never go out of style. Created to fight the feeling of restriction, this airy and lightweight piece will tick all the boxes.
Available in various colours, designs and sleeve lengths, it is easy to find fashionable alternatives like button-ups and style-cut hems.
Robe
While a robe is not necessarily made to sleep in, it should still be a wardrobe staple, thanks to its versatility and function. It can be worn over pj's, put on right after a shower or used as a pj alternative in the morning or evening.
Typically made from satin, silk or terrycloth, these simplistic and stylish garments are perfect for throwing on without a second thought.
Nighties
A sexy and stylish alternative to the traditional nightgown, nighties are made with softer, lightweight fabrics and have short dress styles. Similar to the sleep shirt, this option provides minimal restriction during the night and is very flattering to all body shapes.
It comes in many colours, but the most common variety would be sheer or somewhat transparent with lace embellishment.
PJ Set
If you don't own a pj set, it is probably time for you to change that. They are available in what feels like an endless variety of options with regards to materials, patterns, and lengths. You can find one for any season and personal taste.
They are incredibly comfortable to wear and very stylish, with common combinations being camisoles and shorts, tunics with wide-leg pants and the classic full-sleeved top and pants.
Babydoll
Typically associated with lingerie, the babydoll night dress is both sexy and functional. Designed to cover the upper part of your body and hips, its short length and v-neck cut adds glamorous and modern elements. A matching set of panties are usually bought in conjunction with the dress but feel free to mix and match how you would like.