2022 Gen Z Fashion Trends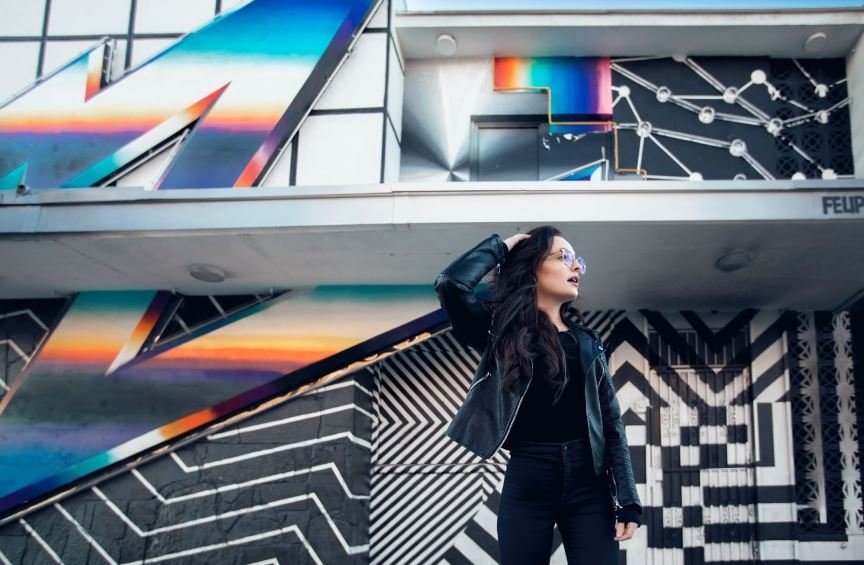 As time goes on, fashion changes continuously. Its cyclical progression is appealing and lovely despite this. The younger population mostly drives its trends because of its cyclical nature. Gen Z, or the current active population, is the younger generation.
People born between 1997 and 2013 are known as Gen Z. They are the generation that comes after the millennials, also known as Gen X, and come before the Alpha generation.
[lwptoc]
Gen Z and Fashion?
Fashion trends for Generation Z have constantly changed from season to season. While certain trends persisted from one year to the next, others fell out of favor in favor of fresher concepts or vintage designs. Celebrities mostly influenced these Gen Z clothing styles.
Nevertheless, each movement appeared to have a distinctive feel and was enthusiastically embraced. Between 2015 and 2021, there was a shift in gender preferences, with more women adopting more male fashions and vice versa. These modifications gave the unisex market more space to grow.
Top 11 Gen Z Fashion Trends
Gen Z has a unique taste when it comes to fashion, clothing, and accessories. As enthusiasts, we have listed the top 11 fashion trends. Moreover, we have also included what to look from amongst Gen Z clothing styles.
Both men and women are now wearing shorts as a fashion statement. Ladies wearing bum jockeys to clubs and parties were the first to do it. Shorts are now widely worn by Gen Z, with men donning them to display their chiseled thighs and hairy legs. This somehow represents that they prefer comfort over styling. However, they make comfort the new, oh my god, trend.
Generation Zs are frequently described as being youthful and restless, which is seen in their hair color. The era of brown and gold-based hair colors is long gone.
The variety of colors available for accessories and wigs means that females are not excluded from this trend. Gen Z is bolder and more outspoken when it comes to expressing their personalities and true nature. Playing with shocking hues, including pink, blue, and green, is quite common.
The Gen Z generation is currently sporting a trend of wearing large pants. These pants are available in a variety of styles and forms. It looks to be boyfriend jeans, mom jeans, and Fela trousers for the females. They could be worn by men as large-sized joggers, jeans, or simple pants.
If you don't always carry a pair of glasses, you can't claim to be a member of Generation Z. Statement sunglasses are a need for Gen Zers since they bring color and glitz to their attire. Every gen Z fashionista must have a cool chic sunglass about their head no matter where they are. To be honest, they lay high grounds for this trend with this.
If your closet is devoid of bucket hats, are you really a member of Generation Z? Every look may be made more interesting by wearing a bucket hat. While some wear them for flair, others do so to hide unattractive hair and leave quickly.
We must concede that Gen Zs were responsible for introducing a variety of piercings to contemporary style, including belly piercing, lower lip, nose piercings, lip piercings, and numerous ear piercings. It is completely impossible to see a gen Z person without at least more than 2 piercings.
One of the vintage fashions that Gen Zers revived is crop tops. This kind of top was known back in the 1990s as "show me your belle." Gen Z style these in such a modest way. They wear it with baggy jeans along with a small shoulder bag which represents them as chic yet decent.
Many of us were exposed to this bag as children via photographs and our mother's clothing. The use of this bag eventually became obsolete since it was deemed outdated; they slay a baguette in such a royal way. This comeback of the retro trend is much appreciated and is a true definition of chic clothing.
When talking about Gen Z, they go places over their enthusiasts for big hoops. The hoops look minimal, yet "SEE, I GOT READY!" This fashion trend is a comeback from old times; however, when worn today with crop tops and loose jeans, they look chicest of all times.
The boys are crazy for the minimal black studs. Mens black diamond earrings are so in trend when we talk about gen Z. They are often seen with minimal black studs on either of the ears. This kind of gives a hip-hop feel, yet they are irresistible as well.
Bright colors on clothing are predicted to be this season's key Gen Z trend by several fashion stylists and industry experts. Young people do not seem to be constrained by certain color combinations, according to observations, and do not have color limits. They don't feel awkward or silly when wearing pink cardigans and yellow trousers together.
Where to Buy Your Gen Z Jewelry From?
Being a gen Z means a lot of trendy, classy jewelry. However, it is quite tricky to buy one considering the competitive jewel industry. Well, worry not, as we've got you covered. ItsHot is a perfect jewel hub with a wide range of original diamond jewels.
You must be thinking, how do you know if diamonds are real? Well, we have got you covered here as well. ItsHot has a complete guide on how to know if the diamond is real or not. Moreover, you can get your jewelry customized from here as well.
Conclusion
Gen Z is a young generation with vibrant fashion tastes. Although some of its members choose to adhere to old fashion trends, others adore keeping up with the most recent information. Celebrities sponsor and support many of their movements.
In each iteration, Gen Z clothing styles distinctively recycle outmoded trends. Since they have been used so frequently recently, accessories like narrow sunglasses, black and neon goggles, and flashy socks are likely to be present.