Capturing the Thrill: A Comprehensive Guide to Goodwood Horse Racing 2023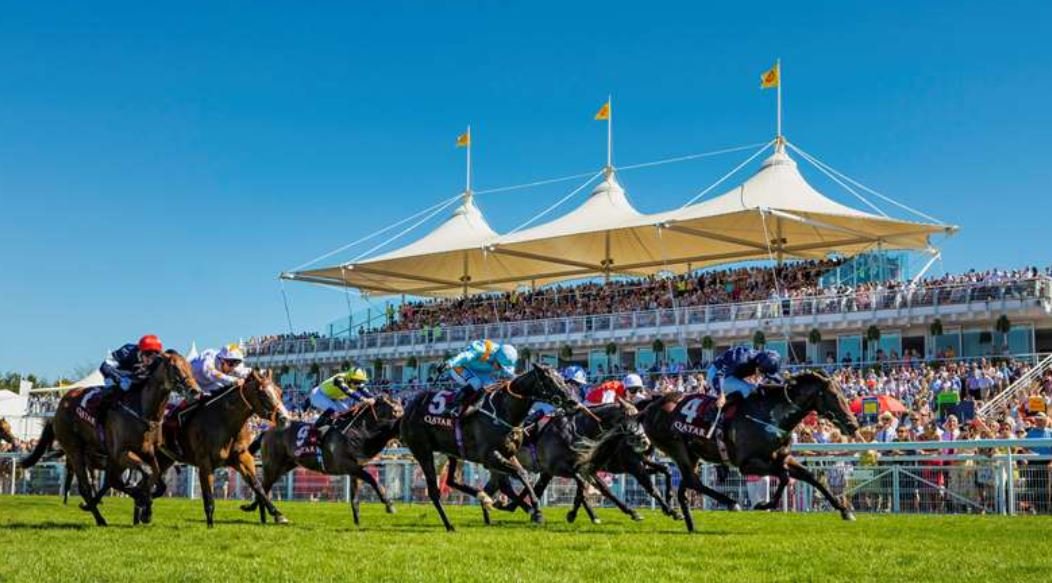 Introduction
What Makes Goodwood Special?
Goodwood is not just a horse racing event; it's a celebration of tradition, speed, and elegance. For avid fans and newcomers alike, this guide promises a comprehensive look into the Goodwood Horse Racing event for 2023. What makes it such a spectacle? Let's unpack that.
The Elegance of Horse Racing
Imagine stepping into a world where the grace of the horses matches the sophistication of the spectators. Elegance is not just a word at Goodwood; it's an experience, an ethos. From the fashion on display to the magnificent thoroughbreds, Goodwood is where style and substance meet.
The History of Goodwood Horse Racing
Origins
The history of Goodwood races can be traced back to 1801. Established by the 3rd Duke of Richmond, it was intended as a sporting event for the officers of the Sussex militia. Over the years, it evolved into a staple in the British sporting calendar, garnering attention from horse racing enthusiasts around the world.
Milestones
From world records to iconic rivalries, Goodwood has hosted some of the most unforgettable moments in horse racing. The course has been a battleground for legendary jockeys and horses, each looking to etch their names into the annals of history.
The Venue
Location and Accessibility
Situated in the scenic West Sussex countryside, Goodwood offers more than just a race; it provides a picturesque backdrop that enhances the overall experience. You can get there by train, car, or even a chartered flight if you fancy. Accessibility isn't an issue here.
Facilities
Goodwood offers a range of facilities that would make even a five-star hotel blush. From luxury suites to state-of-the-art betting stations, Goodwood ensures you can experience the races in absolute comfort.
The Races
Types of Races
At Goodwood, you'll find an assortment of races to cater to diverse tastes. Whether you're into flat racing or hurdles, there's something here for you. Each race type offers its own set of challenges and opportunities for both jockeys and bettors alike.
The Top Contenders
Let's talk about the stars of the show: the horses and jockeys. Each year, Goodwood attracts the cream of the crop. The likes of Frankel, Enable, and Stradivarius have all graced the Goodwood turf.
Jockeys to Watch
Each year, top jockeys like Frankie Dettori and Ryan Moore bring their A-game to Goodwood. Their unparalleled skills and competitive spirit elevate the races from sporting events to electrifying showdowns.
How to Attend
Tickets and Packages
Tickets range from standard admission to premium packages that include fine dining and unrestricted views of the finishing line. Whether you're on a budget or looking to splurge, Goodwood has you covered.
What to Wear
Dressing up is part of the Goodwood experience. Men often opt for three-piece suits, while women dazzle in summer dresses and elaborate hats. The event even hosts a "Best Dressed" competition, so make sure you bring your fashion A-game!
Betting at Goodwood
Basics of Betting
For those new to horse racing, the concept of betting can be daunting. Goodwood makes it easy, offering a variety of wager types ranging from simple bets like "Win" and "Place" to more complex ones like "Exacta" and "Trifecta."
Strategies
A savvy bettor knows that strategy is key. From researching horse and jockey statistics to understanding track conditions, many factors can influence the outcome of a race. A well-placed bet can turn a modest stake into a small fortune.
The Social Aspect
The Crowd
Beyond the action on the track, there's plenty happening off it. With a crowd that includes celebrities, aristocrats, and sports enthusiasts, Goodwood offers unparalleled networking opportunities. Rub shoulders with the who's who of society; who knows, you might find your next business partner there!
Networking Opportunities
From VIP lounges to private parties, Goodwood offers a myriad of opportunities to network. Business and pleasure mix effortlessly here, and many attendees have closed significant deals in the casual yet elegant environment that Goodwood provides.
Beyond the Races
Entertainment and Food
Goodwood takes care of its guests with a plethora of dining and entertainment options. From Michelin-starred meals to live music, there's never a dull moment.
Family-Friendly Activities
Don't hesitate to bring the little ones along. With face painting, pony rides, and an array of games, Goodwood is a family-friendly event that offers something for everyone.
The Legacy of Goodwood
The history and significance of Goodwood extend beyond the track. It's not just about the adrenaline-pumping races; it's about the atmosphere, the crowd, the elegance, and the tradition. Goodwood is an institution, a legacy that has stood the test of time and promises to continue enchanting audiences for years to come.
Conclusion
The Goodwood races offer more than a simple sporting event; they provide an immersive experience that you'll cherish for years to come. From the races themselves to the elegance and social opportunities that accompany them, Goodwood is the epitome of British horse racing.
Whether you're a die-hard racing fan or a newcomer looking to dive into this thrilling world, Goodwood Horse Racing 2023 is not to be missed. So don your best attire, place your bets, and prepare for an unforgettable experience. See you at the races!