The Latest Men's Fashion Trends That Are Everywhere in 2022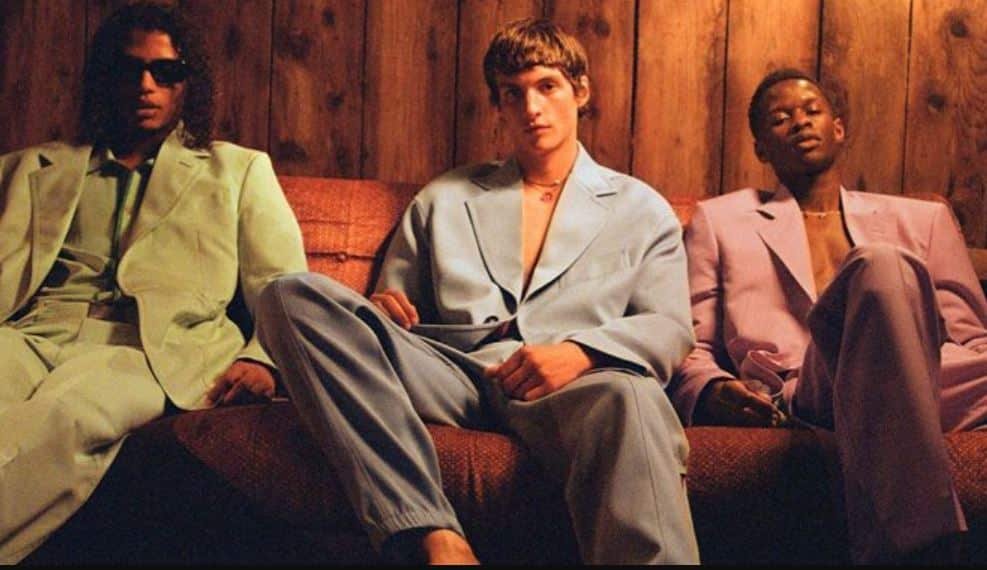 Have you ever heard of the new men's fashion trend called Gorpcore? Probably not because it's one of the newest men's fashion trends for 2022 and it is steadily on the rise along with several other types of fashion. You might not think that the apparel industry can change all that much from 2021 to 2022, but you would be wrong.
Certain fashion choices in the fashion industry are already starting to stand out such as puffy coats and structured shoulders. If you want to make sure that you look your best in 2022, you'll want to be sure you keep up with these latest trends, otherwise, you'll end up looking pretty outdated. Keep reading more below and learn what kind of unique fashion options you can expect to see in 2022.
[lwptoc]
Gorpcore
Gorpcore is a very new type of fashion and more and more people are starting to go crazy over it. Gorpcore may sound like a strange name, but Gorp is actually short for Good Ol' Raisins and Peanuts (trail mix, in other words). But what does this have to do with the best fashion for men exactly?
The reference to trail mix is actually a reference to the outdoorsy life, including camping, hiking, and otherwise being in the great outdoors. When you do all of these activities out in the wilderness, you aren't going to be in your usual street clothes. Instead, you are going to bring out the sturdy insulated jackets and waterproof paints, not to mention those chunky hiking boots.
The appeal of Gorpcore is that you can use all of these outdoorsy pieces as your street clothes instead of just the clothes you use to go hiking or camping. This may sound very simple, but incorporating your outdoorsy clothes into your everyday life can actually give a huge boost to your style. It also gives you the chance to wear clothes that you might not otherwise wear.
For example, if you plan on following Gorpcore fashion, there's nothing stopping you from wearing a big, warm, neon coat in the middle of the city. Not only will you be warm, but you will be on the cutting edge of the fashion world. Since most other people will still be wearing their ordinary street clothes, you will be able to stand out and express your unique sense of fashion.
This is not to mention that many clothes meant for the great outdoors are waterproof. So, if it rains, you'll be all set and way ahead of other people who only have umbrellas.
Color Is the New Black
These days, you will find that many wholesale men's clothing vendors (and clothing vendors in general) are starting to incorporate more colorful items of clothing. In the past few years, black and other dark shades have dominated the fashion industry, but that's finally about to change. This is actually a good thing because, contrary to popular belief, black isn't always everyone's color.
For example, if you have blond or red hair (or if your hair is otherwise light in color) black might drain your complexion too much to look good on you. Wearing black all the time can also get old pretty fast. Fortunately, 2022 is giving you the opportunity to wear shades and patterns that you might have never considered before.
For example, floral patterns inspired by the 1960s and 70s are starting to become popular again, especially on shirts. Colorful shirts and cardigans are great because you can match them with all sorts of things without having to worry about looking ridiculous. Neon colors are also coming back in style, especially for the footwear industry.
Neon colors can make a bold statement, especially if the rest of your outfit is otherwise plain. You could try wearing a neon shirt mixed with black or dark blue pants. Tie-die is also making a comeback.
While some men might be afraid to try and pull off a tie-dye, this kind of look is actually pretty versatile and fun; you just have to learn how to style it. The main thing to keep in mind when wearing colorful pieces of clothing is that you shouldn't go overboard. If you mix together a bunch of colors and patterns that don't match, you might start to look a little ridiculous, so keep that in mind when buying new clothes.
Workleisure
Ever since the pandemic happened and people started working from home, the whole smart-casual getup for work has started to faze out. In its place are casual work clothes. These clothes are not too casual (so, not the stained T-shirt you wear when watching TV at home) but they aren't so formal either.
Workleisure tends to mix a few formal items with more casual items. For example, you have the chance to mix a sleek sports blazer with a graphic tee underneath. Loose jeans are taking over skinny jeans which have been in fashion for about a decade now. Some work environments (the more casual ones in particular) might not even have any complaints if you came to work in some stylish sweatpants.
Sneakers such as Converse are also popular for the Workleisure look. Not only are they stylish, but they are also very comfortable for getting to where you need to go. The best benefit of this look is that you don't have to sacrifice style for comfort in the slightest.
Men's Fashion Trends for 2022
Men's fashion trends are always changing, and for 2022, they are making plenty of leaps and bounds. From Gorpcore to Workleisure and beyond, fashion is becoming more comfortable without becoming any less stylish.
Check out: Top Fashion Trends You Must Know in 2021