Locked Out Of Your Car? No Problem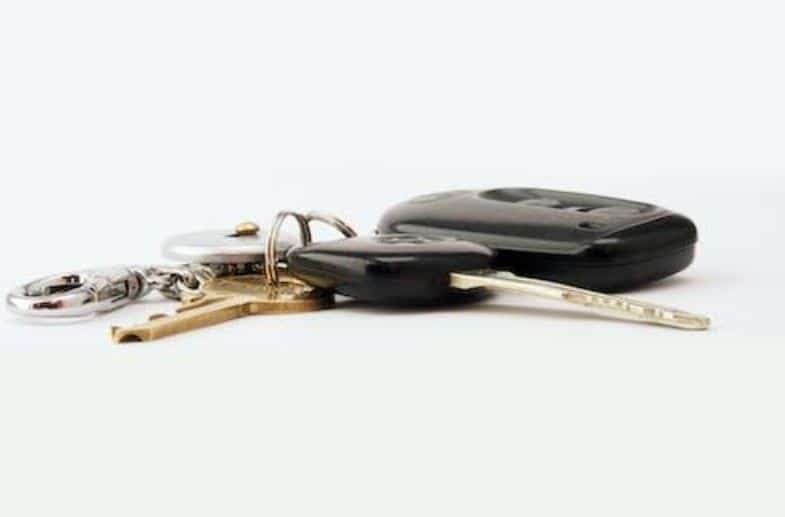 Some current vehicles have sophisticated key fobs, touchpads, and remote sensor systems that all work together to prevent lockouts. But what about the thousands of people who still lock and unlock their cars manually? Continue reading if you are one of them.
Have you ever misplaced your car keys only to find them on the front seat? This can happen no matter what you're doing, whether you're on a long drive or merely returning from the store.
There are a few tricks you can use to open a locked car door. With a little effort and determination, you can retrieve your keys from a locked car. Let's take a look at some simple actions you can take to get back behind the wheel.
[lwptoc]
Find Your Spare Key
There's a reason why most car dealers give you two keys. If you lock yourself out of your vehicle, you can use the spare key to unlock it. The spare key can be kept in your wallet or handbag. A small magnetic box that can hold a key can also be purchased and put beneath the car. You might also leave the spare key with a trusted person who may help you in such an emergency.
Call a Friend or Relative
It's natural to be concerned if you lock your keys in your car, especially if you're in a remote area. As a result, you should contact a close friend or family member. It is usually a good idea to notify your loved ones of your whereabouts and the situation you are in because you may not be alone on the road.
Use Your App
Most newer vehicles include a mobile app for unlocking the vehicle. You must first download and install the app on your phone. After installing the app, sign in and link your vehicle to your account. If you lock yourself out of your car, you can easily open it using a mobile app. If you leave your phone in the car, you may have an issue.
The myChevrolet app is a popular application that functions as a remote key fob to unlock the car. Moreover, the MySubaru app can also lock and unlock your car. It can also start and stop your car remotely.
Call a Locksmith
If you don't have a backup key on hand or the app isn't working, the best thing to do is call a skilled locksmith with experience in vehicle locking systems. Because modern car locks use intricate systems, skilled and knowledgeable specialists are necessary.
Locksmiths are trained in various locking mechanisms and can use a variety of tactics to open your vehicle if you are locked out. As a result, you should contact an automobile locksmith that specializes in emergency services. You can locate your nearest locksmith online easily.
Contact the Police
If the scenario is dangerous, for example, if a child or animal is stuck inside the car, you should phone 911 immediately. You must provide your location as well as the make and model of your vehicle.
To unlock a gate without a key, police routinely smash a pane or use a thin metal instrument. You will not be charged for the service; nevertheless, you should only call them in an emergency because you will be responsible for the cost of repairing the broken glass.
Final Thoughts
If you become locked out of your car, you have several options for gaining access. These include a locksmith, a spare key, an app, and emergency services. Although it may be frustrating, you must be patient. Do not panic or consider breaking in. There are several do-it-yourself hacks accessible online that show you how to open your vehicle if you leave the keys inside. While some might work, the great majority will not. As a result, don't try any clever tricks to gain entry into your vehicle because you could make things worse.
Check out: What Are Car Thieves Looking For?